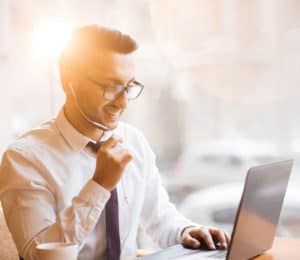 Support and Advice for Small Business Owners during COVID-19
| 4 minute read
by The Alternative Board (UK)
The recent upturn in the UK government's response to the Coronavirus outbreak has uprooted the lives of small businesses across the country. Thousands are working from home and are preparing for that to be the 'new normal.' But for business owners and leaders, this isn't just about sitting in your dining room rather than an office. This is potentially about having no business left once this global crisis is over.
At TAB, this is what we do. We exist to bring together like-minded business owners who can share expertise and challenge each other to think critically. During times of financial insecurity, having access to fresh perspectives and support when you need to make big decisions is a necessity. We are running our advisory boards and coaching sessions virtually. We are continuing to work with business owners so we can get through this together. With that in mind, here is a wealth of information for small business owners to find support and advice during the Coronavirus outbreak.
Coronavirus Advice for Small Business Owners from The Government
As you'll be aware, the government have outlined their guidance for employers and businesses on coronavirus (COVID-19). This includes encouraging employees to work from home if they can. If someone at work is presented with either a high fever or a consistent cough, they should be sent home to self-isolate. Also, employers are responsible for the cleanliness and disinfection of offices.
If you run a small business, you're also responsible to update your staff on the actions you are taking to reduce the risks of exposing and spreading the disease in your workplace. Encourage them to work from home but if this is not possible, have hand sanitiser and tissues available. Additionally, getting vulnerable people to follow social distancing rules and ensuring you have everyone's emergency contact details up to date is your responsibility.
There are also many posters, leaflets and other materials available to remind staff to wash their hands thoroughly. Also, here is a government visual summarising their guidance to employers and businesses.
School closures and Staff Absence
After the announcement on the 18th March about school closures, small business owners may be concerned that many of their employees will need time off to care for children.
There is no statutory right for you as a business owner to pay for this time off. But you might feel you can due to your workplace policy or the employee's contract. Plus, if the employee or any of their household come down with symptoms of COVID-19, then they will be entitled to Statutory Sick Pay (SSP).
With increases in staff absence, you might find it helpful to read our tips about how to deal with stress in the workplace.
Financial Support for Small Business Owners
On the 11th March, the Chancellor has set out a package of temporary measures to support small businesses. The package includes support such as: statutory sick pay relief for SMEs, the Coronavirus Business Interruption Loan Scheme and small business grant funding.
The government website will give you everything you need to know about support for small businesses due to COVID-19.
Support Your Team During the Coronavirus Outbreak
As most of your team may be working from home, it is more important than ever to keep in touch with them. They will be feeling unsettled, anxious about the future and are potentially lacking a bit of direction. The worst thing a business leader can do is assume that their staff are happy with just getting on with 'stuff.'
As our MD, Ed Reid said in his recent blog entitled: The Worst Business Day of My Life, the businesses that will survive this crisis will be the one 'who supported their teams, their clients and their suppliers.'
So how can you support your team as a small business owner?
There is now a wealth of information out there about how to work from home effectively. Why not share some of those articles with your team? And make sure you follow the advice too. As the leader of the business, it's important you feel mentally able to still drive your business forward.
Additionally, schedule lunchtime virtual meetings using Microsoft Teams, Google Hangouts or any other platform. This can be to just catch up and find out how everyone is doing. You could even order some food via Uber Eats or Deliveroo to everyone's house so you are still communing together over the lunch table. Additionally, make sure you are scheduling regular calls and virtual meetings to still achieve your current business goals.
You might also think about sending less emails and only send them when you have an action for the recipient. This will keep people focused and jobs will get done.
Small Business Owners – Join a Virtual TAB Board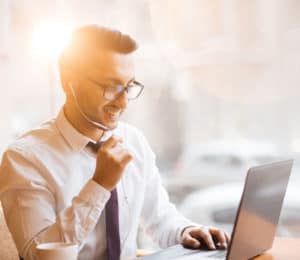 Our final piece of advice for small business owners in this time of uncertainty is to consider joining a Virtual TAB Board. These are running in the same way as our peer advisory boards. Or you could have a virtual business coaching session with one of our local business coaches. We are a network of business owners supporting one another to achieve our business ambitions and even in vulnerability, we can lean on one another.
TAB members are business owners just like you. They are going through the exact same crisis and uncertainty. And they can share their expertise and help you feel prepared for what's ahead. As part of TAB, you'll address critical business decisions now - meaning your business will be stabilised for whatever happens next.
There's no obligation. Just get in touch with one of our business coaches. Have a chat and they'll talk about how we can get through this together.
Find Your Local TAB Business Coach