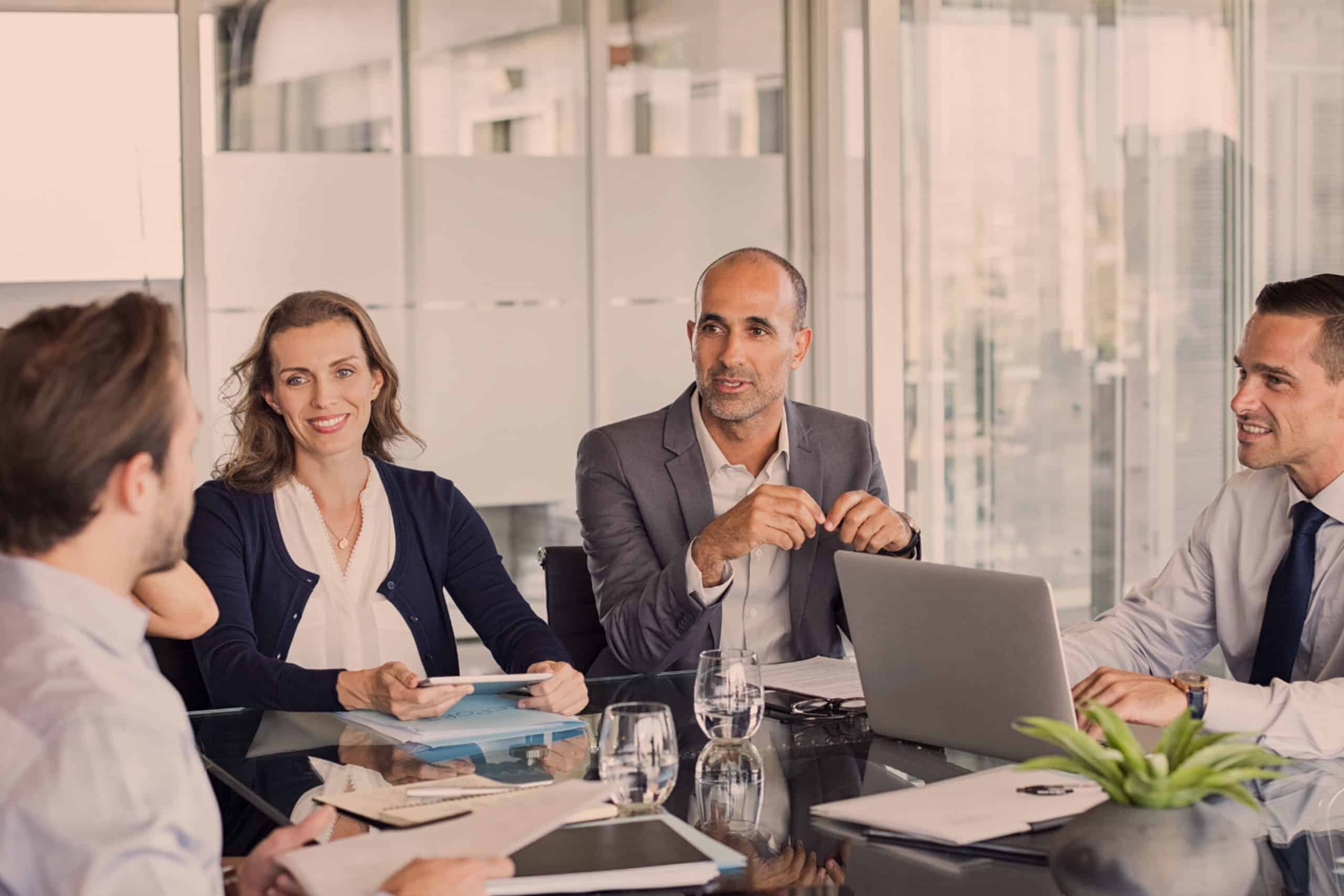 Six Common Misconceptions About Peer Advisory Boards
Leadership skills
Peer advisory boards
| 4 minute read
by Nathan Parker
Have you misunderstood the idea of a peer advisory board?
Doing what we do at TAB, we know there are a lot of misconceptions out there about peer advisory boards.
Ask yourself: Where do you turn when you need advice on what car to buy or what holiday to book? Probably your friends, family, and work colleagues. Why? Because you know they have tried different options and you value their advice. You might also want to avoid the same mistakes they've made.
The same concept can be applied to peer advisory boards. Why wouldn't business owners take advantage of that opportunity? It might be it's not for them, and that's fine. However, we'd hate for leaders to miss out on the basis of a misconception.
So, to put this to bed, we've exposed these myths about peer advisory boards. Here we go!
1. "Peer advisory boards are for struggling businesses."
In the words of Simon Cowell, it's a 'no' from us. The idea that advisory boards are only for struggling businesses could not be further from the truth.
Sure, your advisory board can—and will—help with issues and struggles your business may be experiencing. Far more importantly however, is that peer boards are looking for members who are experienced with running successful businesses and want to share that experience with others.
Large corporations have a Board of Directors. Do you think they only meet when the company is doing poorly? No! They meet on a regular basis to plan and advise on the strategic direction of a company. Advisory boards, like those run by TAB, bring this strategic thinking to typically, privately-owned businesses.
Any business owner who sees great potential in their business and is seeking collective wisdom to help meet their goals is a great fit for a peer advisory board.
2. "I've seen it all. I don't need to be told how to run my business."
We hear it time and time again from our TAB members – you don't know what you don't know!
Maybe you really have seen it all, but it's the external perspectives and new ideas you get from your advisory board that are going to make you see your business in a fresh and exciting way. We've seen many business owners fall back in love with their business through the support of their boards.
Furthermore, business ownership can feel a bit lonely. Your peer advisory board is the sounding board for which you can truly open-up and discuss your business objectively. You can expect to receive honest, unbiased feedback in a confidential setting that you just won't find anywhere else.
As one of our board members put it: "Board meetings have always brought up fantastic insights and the benefits of being able to discuss any issues in a safe and respected environment should not be underestimated." (Peter Bird, WATB Creative)
3. "Peer boards are basically networking groups, and everyone will be trying to sell me something."
There are some networking groups where you feel 'everyone is in it for themselves.' That's not how a peer advisory board works.
Business leaders join peer advisory boards for many reasons, not least because they want to lead their businesses more strategically. Board members develop honest, meaningful relationships over time, becoming a trusted group of advisors with intimate knowledge of each other's businesses. It's a give and take. You're of course, in it for your business, but you're also in it for other people too.
Richard Branson wrote about the power of peer advice in his article, The Art of Asking for Advice, "When you need to make hard decisions, being able to discuss your ideas with entrepreneurs and business leaders who have solved similar problems can make all the difference."
Your fellow board members truly care about helping your business grow and have to knowledge and experience to get you there. You are just not going to find this anywhere else!
4. "My business is unique. Someone in a different industry can't help me."
75% of all businesses face the same challenges regardless of their industry. What kind of things do you deal with in your business? Financing? Recruiting and retaining good employees? Increasing sales and/or marketing effectiveness? Along with just about every other business in creation.
Your fellow peer board members have been there before and can help answer questions, so why not tap into that knowledge and get on with growing your business!
5. "Peer advisory boards take up too much time!"
We've heard it a lot – "four hours a month outside of my business" – are you crazy?!
Of course, being part of an advisory board will involve a time commitment. Yet after more than 30 years of doing this, we know that quite often business owners end up saving time by being on a TAB board.
Here's a TAB member, Simon Hudson, who has been with TAB for almost ten years, explaining it perfectly:
SIMON HUDSON VIDEO
6. "My business is too big for any sort of peer advice."
You might have a board of directors or maybe you run a multi-million-pound business. That doesn't mean a peer advisory board won't work for you.
When you're at the top, it can be lonely. In fact, the bigger your business is, the greater the loneliness can be. You're on top of the pyramid, and you've got less people who know what it's like to be you, along with more people you're responsible for.
Even if you have an executive board, they might not always tell you what you need to hear. Whether that's challenging your decisions or pushing your thinking. And they almost certainly won't be interested in what you're looking for from the business personally. That's where a TAB board steps in. Not matter the size of the business you run, you always need someone looking out for you and your development. Here's what George Goss, a TAB Member since 2016 said:
"It is extremely interesting and useful connecting with other business owners and learning how we all overcome challenges which are specifically different but, ultimately, the same! TAB adds great benefit to any business owner wanting to focus, plan and thrive in this noisy world of ours!"
Read more about why you're never too big for TAB.
There are so many reasons why business owners need a peer advisory board, a few of which have been mentioned here. If you think you could benefit:
Get in touch with your local TAB business coach and start your journey towards using collective wisdom to grow your business.