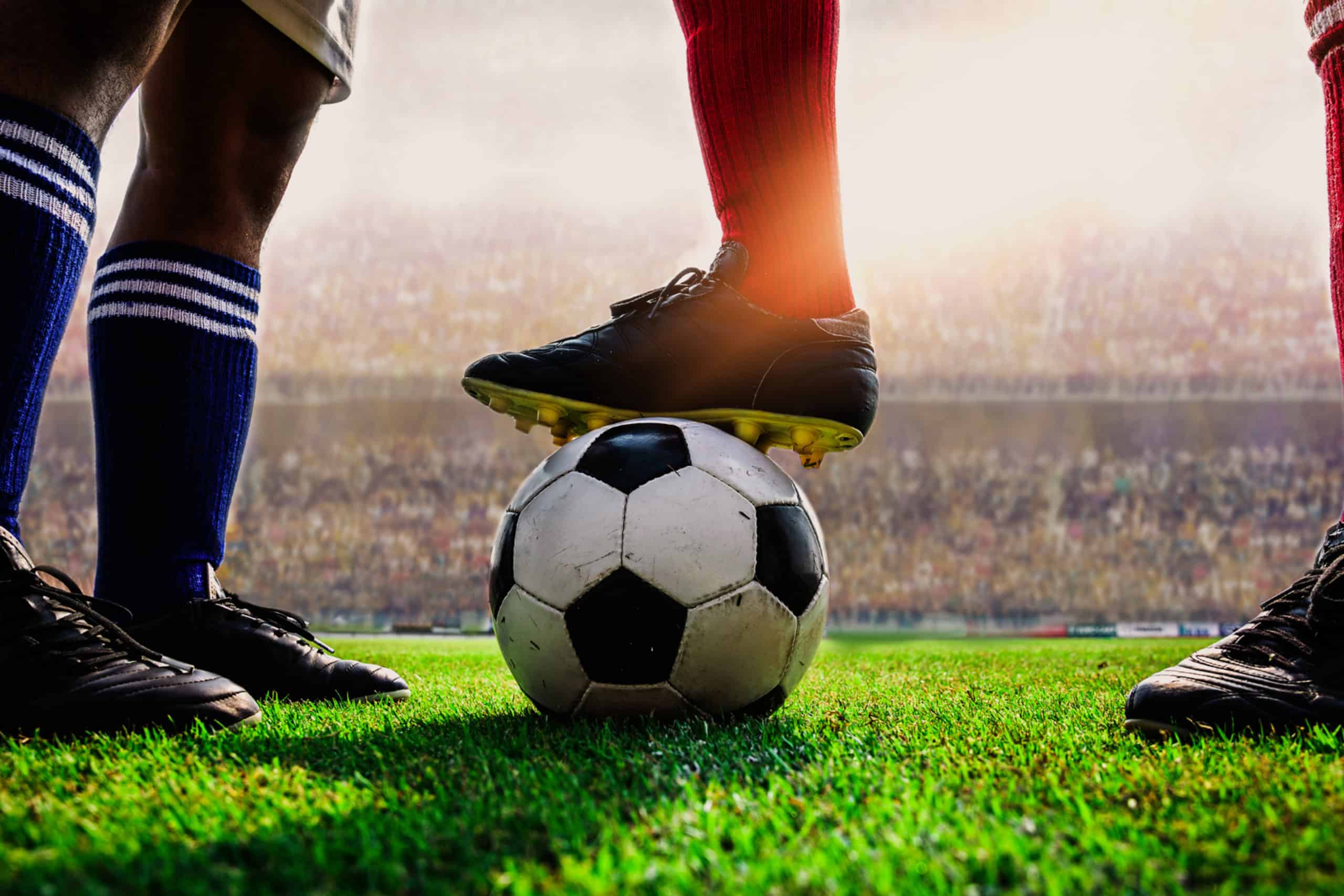 It's Coming Home! (Hopefully, Gareth…)
Ed's Blog
| 4 minute read
by Ed Reid
I've been writing the blog for more than ten years. This week, I'm doing something I've never done before. I'm writing Friday's post on Sunday morning.
And I'm writing with trembling fingers. Nervous? Yes. A mysterious package has arrived from Amazon. I'm worried that at any minute the boys will burst in and paint a red and white cross on my face…
So yes, I'm writing about football. Well, maybe not. I'm writing about the business lessons we can learn from Gareth Southgate's management of the England team. And I want to be objective. I want to write before the euphoria of our 2-0 win. Or before everything is clouded by Monday mourning…
First though, let's wind back the clock to July 2018. Anyone remember this? It was exactly three years ago today – and I mentioned the game in that week's post: 'The Power of Momentum:'
Croatia might have had something to say by the time you read this, but for now Gareth Southgate can do no wrong. As I write, the England team's momentum is carrying them straight to the Luzhniki Stadium on Sunday afternoon.
…Ah, damn it. It's now Thursday night: football's not coming home. At least not until 2020.
Does that mean the momentum of the England team has been stopped dead in its tracks? Far from it: people are already talking enthusiastically about the 2020 Euros. Southgate doesn't think his team will peak until 2024.
And the country has fallen back in love with the national team. Southgate himself has a lot to do with that: engaging, honest, articulate – and clearly a great man-manager. He's trusted his players, believed in them and given them a clear direction. They've responded by giving him every last drop of blood, sweat and – sadly on Wednesday – tears.
It's difficult to write about football and football management without lapsing into cliché. Teamwork, shared objectives: the guys who aren't playing are just as important as the ones who are playing. But stick with me if I do use the occasional cliché. Because this week, they're all true.
I think Southgate's done a remarkable job. Listening to an interview last week the one thing I picked out was just how difficult it is for any international manager to really bond a team. There was plenty of lip service paid to 'Club England' in the past: as we now know, all to often it was 'Clique England.'
Does anyone think that this time? BBC pundit Karen Carney says, 'This isn't a team, it's a family.' England coach Steve Holland singled out Conor Coady – who hasn't played a single minute – as his 'player of the tournament,' simply for the contribution he makes off the pitch.
The bulk of the credit for that approach and attitude must go to Gareth Southgate. So how has he done it? And what can we learn?
I like Southgate. He's humble, he's open, he's got a clear vision and he's a good communicator. Those are all traits we've discussed any number of times – on the blog and round TAB UK tables up and down the country.
But Gareth Southgate has another key strength – he's not afraid to surround himself with different people. It's a point made forcibly at the beginning of Moneyball. If everyone in your decision-making group thinks in the same way, you are by definition limiting your options. You don't find new ideas in an echo chamber.
We see it in sport and we see it in business – even with major corporations. If everyone in your organisation comes from the same background and has the same life experiences then your collective thinking is going to be 'inside the box' – because it's the only box you know.
Putting it in football terms, let's say the England management team was made up of Harry Redknapp, Sam Allardyce and Neil Warnock. Thousands of games managed between them: years and years of experience. But you see my point…
Right from the start, Southgate has surrounded himself with people who think differently. As I've always said, to think differently you need to be somewhere different. And you need to talk to other people who think differently to you.
That's what Southgate's done. Right now the FA's Technical Advisory Board includes Sir Dave Brailsford (a favourite of this blog!) Colonel Lucy Giles, from Sandhurst, Kath Grainger, an Olympic rower, the rugby coach Stuart Lancaster and the tech entrepreneur Manoj Badale.
"I like listening to people who know things I don't," Southgate says simply. "That's how you learn."
That includes his diverse group of coaches – Graeme Jones, Chris Powell and Martyn Margetson – as well as Steve Holland, his assistant. I've been struck very forcibly during the tournament by the number of times I've seen Holland talking to Southgate – especially after England score – and how the boss is really listening to his second-in-command.
Let's leave it there: 800 words in and I'm still nervous – but now for the right reasons. Win or lose tonight it's been a great journey for the England team.
Remember the World Cup in 1998? Out on penalties to Argentina. Euro 2000? Didn't make it out of the group. 2002 in the Far East? We made it through to the last eight. But then we played Brazil.
So it went on. The wretched vuvuzelas came and went. So did half a dozen England managers and another 'golden generation.'
But now we've made it to the final – and we're managed by the man who missed a penalty in 1996.
"I've had a couple of decades of thinking it through," Southgate said in 2018. "I was a volunteer. The type of character I was, I felt you should put yourself forward."
Penalty shoot-outs have come a long way since 1996. And so has the young man who was brave enough to volunteer…