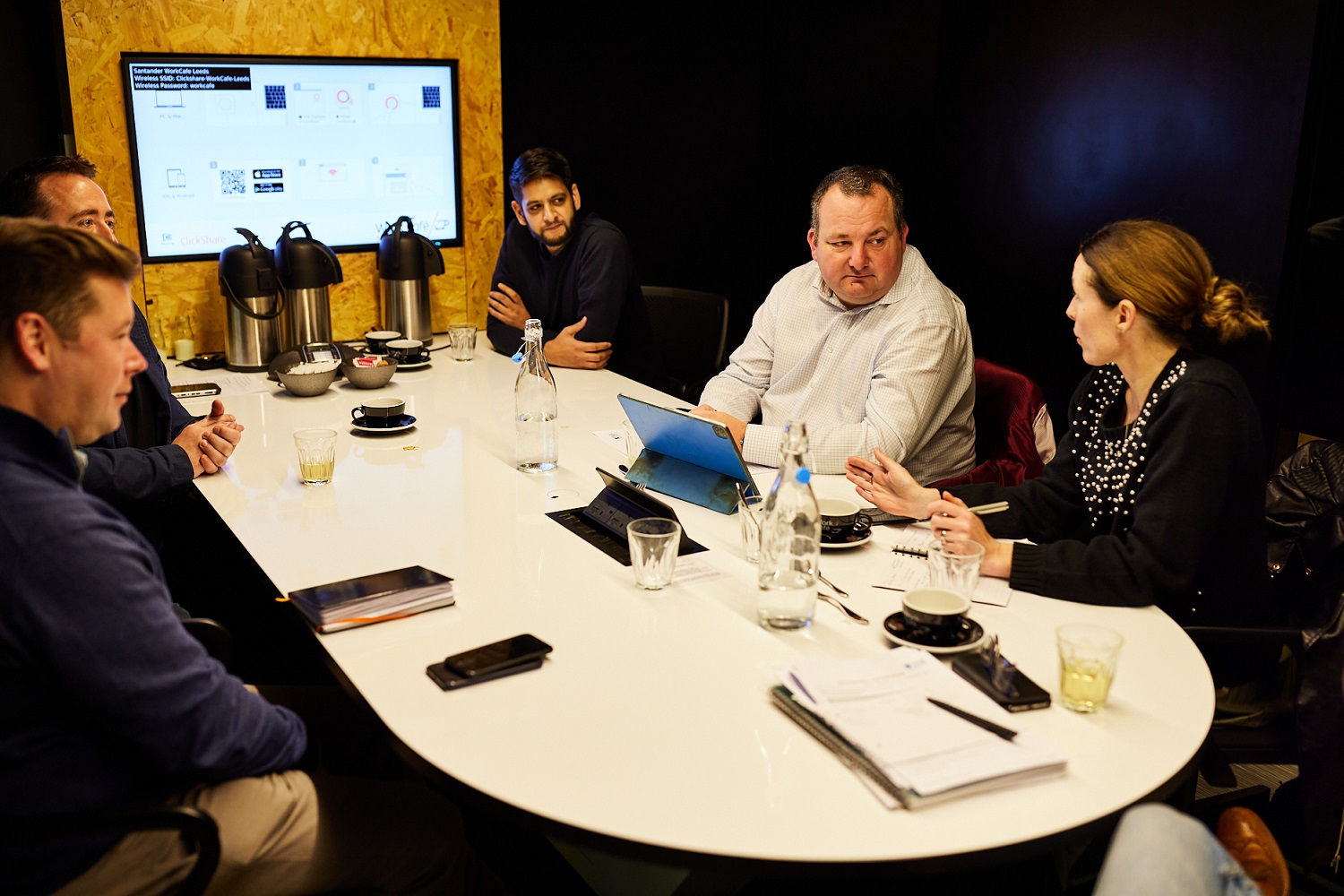 The Tenth Man
Ed's Blog
| 3 minute read
by Ed Reid
I'm starting this week's blog on Wednesday morning – and it comes with the usual caveat. World events may be very different by the time you read it.
It's eight weeks, almost to the day, since the Russian tanks rumbled over the Ukrainian border. In my first post-invasion blog I wrote:
I cannot believe some of the things I am seeing. I can't even believe I am writing the word 'war.'
I still can't – and yet I have a confession to make. There are days when I'm so busy, so tied up with work that I barely read the 'war news.'
I'm ashamed of that. An emerging nation, sharing almost all our values. A country some people reading the blog will unquestionably have visited. Three hours, 20 minutes from Gatwick.
'I cannot believe I am sitting in my office at home thinking, 'Less than 20 miles. That means the tanks are in Leeds."
When I wrote those lines I knew very little about Mariupol, a city with a population roughly half that of Leeds. Now? Mariupol has ceased to exist.
But there are still days when I don't read the news – as above, not something I'm proud of.
But then along comes Tuesday night at 7pm, and the absolutely excellent Michael Clarke. If you haven't watched him yet Professor Michael Clarke – Professor of Defence Studies and former Director General of the Royal United Services Institute – is Sky's analyst. Every Tuesday at seven he does a Q&A on the war.
It is, simply, the best TV there is: an absolute expert, answering questions freely, frankly and without any hint of political bias or spin. It's compelling, and if you haven't seen it, here's a link to last night.
I duly followed him on Twitter – MikeClarke2020s – and found a link to an article written by Lawrence Freedman, another war studies academic.
We have, I suppose, got to go back more than 2,000 years to find the original 'war studies academic.' Most scholars seem to accept that Sun Tzu wrote The Art of War between 475 and 220 BCE.
The book has, of course, come to be about business as much as it's about the original subject. If you pop 'business lessons from The Art of War' into Google you'll find nearly 90m results.
Do we now have a modern parallel? Does the war in Ukraine – and, in particular, Vladimir Putin's mishandling of it – give us a vital business lesson as we face the 'perfect storm' of inflation, tax rises, and the stuttering supply chain.
In his article, Freedman compares Putin's view of what's happening in Ukraine with Lyndon Johnson's view of what was happening in Vietnam. In both cases, self-deception on an epic scale, with no advisers willing to tell the Commander-in-Chief the simple truth – or to present an opposite (and rational) view.
This alternative view – the need for someone to play Devil's Advocate – has been called 'the Tenth Man Rule.' If ten people are given the same set of facts and nine come to the same conclusion the tenth must take an opposite view – to guarantee that all options are properly considered.
It's been used successfully in business, in finance, and in war: Israeli intelligence failures before the Yom Kippur war of 1973 led to a deliberate 'Tenth Man' policy.
It's the value of dissent; it's absolutely what Putin needed as he sat alone in the Kremlin earlier this year – and it goes right to the heart of The Alternative Board.
As I've mentioned above, after two years of Covid we now face a new set of challenges. We've had the tax rises, supply chain problems are a constant topic in TAB meetings and inflation continues to stalk us all.
In the UK, inflation was up to 7% in March – from 6.2% in February – the highest rate since 1982. In the US they simply said 'hold my beer' as inflation hit 8.5% – the highest figure for 41 years. There are plenty of analysts who expect both countries to see double-digit inflation before the year is out. And that's before this morning's suggestion of an EU embargo on Russian oil and JP Morgan's prediction about the price of a barrel of Brent Crude…
We'll all have to take some tough decisions this year. We'll all face challenges we haven't faced before – and haven't anticipated. Dissent – someone sitting across the table asking 'why?' Someone else asking 'why not?' – will be more valuable than it's ever been. The Tenth Man will be worth his weight in gold.
And members of TAB UK don't have one Tenth Man: they have half a dozen. It's going to be a tough year – but you couldn't be in better company.