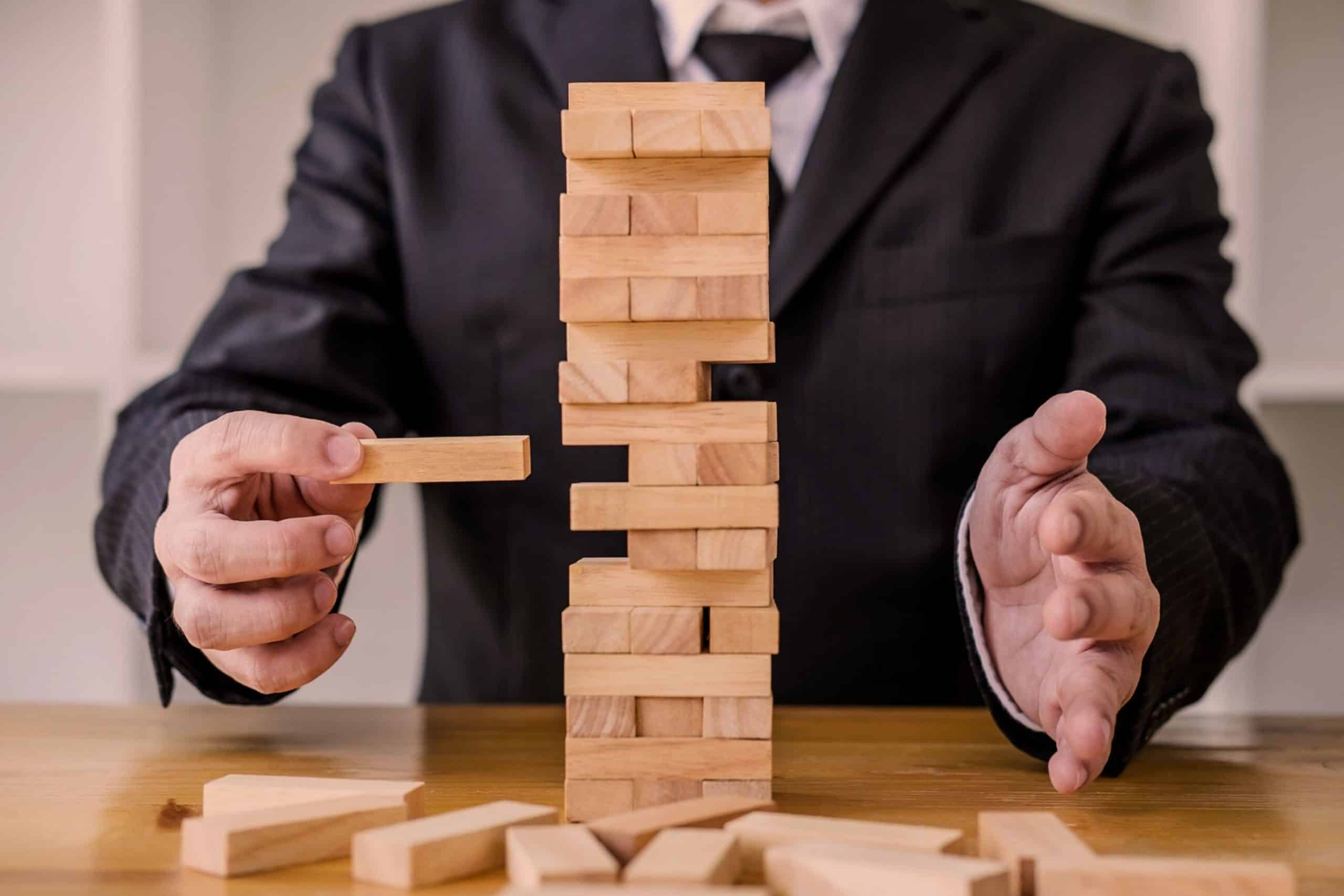 Welcome to the new normal...and a new definition of risk
Ed's Blog
| 3 minute read
by Ed Reid
Once again I'm writing the blog on Wednesday morning. If I look back two weeks, the newspaper headlines on April 15th were apocalyptic:
Virus threatens to hit economy harder than war and flu in 1918

Biggest economic shock in 300 years
This morning they're rather more restrained, largely concentrating on the increased capacity for testing, both for NHS staff and those classed as 'key workers.' But there's still room for some gloomy economic news, as BA prepares to 'slash 12,000 jobs as the skies darken for aviation.'
That one headline sums up what I want to talk about this morning – Coronavirus is changing our definition of risk.
We're all familiar with a SWOT analysis: strengths, weaknesses, opportunities, threats.
Let's assume you've decided to open, say, a shop that sells candles and candle making equipment. You've found a shop in the high street of a thriving market town and you think there's a real opportunity. Millennials and Generation Z are much more in tune with their feelings: they want a better work/ life balance, they're more spiritual.
Yes, there are threats. You need to build up your online sales, and there are empty shops across the road – supposing a competitor opens up?
But suddenly there's an entirely new threat. What if the high street as we know it simply ceases to exist? Coronavirus has changed everything. There are stories of businesses going bust before they've even opened. Sir John Timpson – of the long-established high street name – warns that some chains won't survive.
And then there are the demographic factors. Many older business owners – especially those close to retirement – will simply decide that the game is no longer worth the candle, pull down the shutters for one last time and cash in their pensions.
From aviation to the high street, it's possible that some whole business sectors will disappear because of this virus.
Two weeks ago I mentioned the Four Horsemen of the Apocalypse. Perhaps this week has seen the 'man on a white horse' riding to the rescue? Not the Lone Ranger, but the (still irritatingly young) Chancellor Rishi Sunak, with his promise of 'bounce back loans' of up to £50,000 which will be 100% guaranteed by the government.
By and large I welcome the news: it's going to mean some good businesses that might well have failed will now be saved. That cannot be anything other than good news. I will confess, though, that there is a small part of me that worries about the potential for fraud. There might be a hefty bill waiting for taxpayers when these loans come to be repaid.
All the measures the Chancellor has introduced to safeguard the economy will, at some stage, have to be paid for. And entrepreneurs are going to play a significant part in paying that bill – and they're going to do it by building businesses, employing people and creating wealth.
I'm worried, though, that the 'new normal' is going to be risk averse. That entrepreneurs are going to be enmeshed in legislation dictating who can work, when they can work and how far apart they need to sit.
People who are creating wealth and jobs cannot be enmeshed in 'new normal' red tape. They have to be set free.
My message to government is simple: you need to trust us. We've all been through lockdown and we all understand the risks – either of Covid-19 returning or the next pandemic off the rank.
I am absolutely confident that whatever the 'new normal' is, entrepreneurs will adapt to it. After all, that's what they do. They'll find new ways of working, new ways of adapting and they'll bring new products and services to new markets.
I'm also absolutely confident that TAB UK will play its part in helping them do that. I've already mentioned SWOT: I hope the business world will one day be just as familiar with RISE. It's a new programme we've launched and I'm excited – more than excited – about its potential to help entrepreneurs, and the wider economy, recover from the current crisis. Here's a link to it, and don't hesitate to come back to me – or anyone at head office – with any questions or comments.
Let me finish this week with news of a business that's doing well under lockdown. That's fashion retailer Boohoo: sales of tops have gone up, says the proverbial company spokesman, "because everyone wants to look smart on Zoom calls."
Could that possibly mean that people only care about what they're wearing on the top half of their body? Could there be people out there wearing smart business shirts with tracksuit bottoms? Or shorts? I can barely bring myself to write this: but could there be people wearing business shirts with – gulp – their pyjama bottoms? Thank goodness I don't know anyone like that…