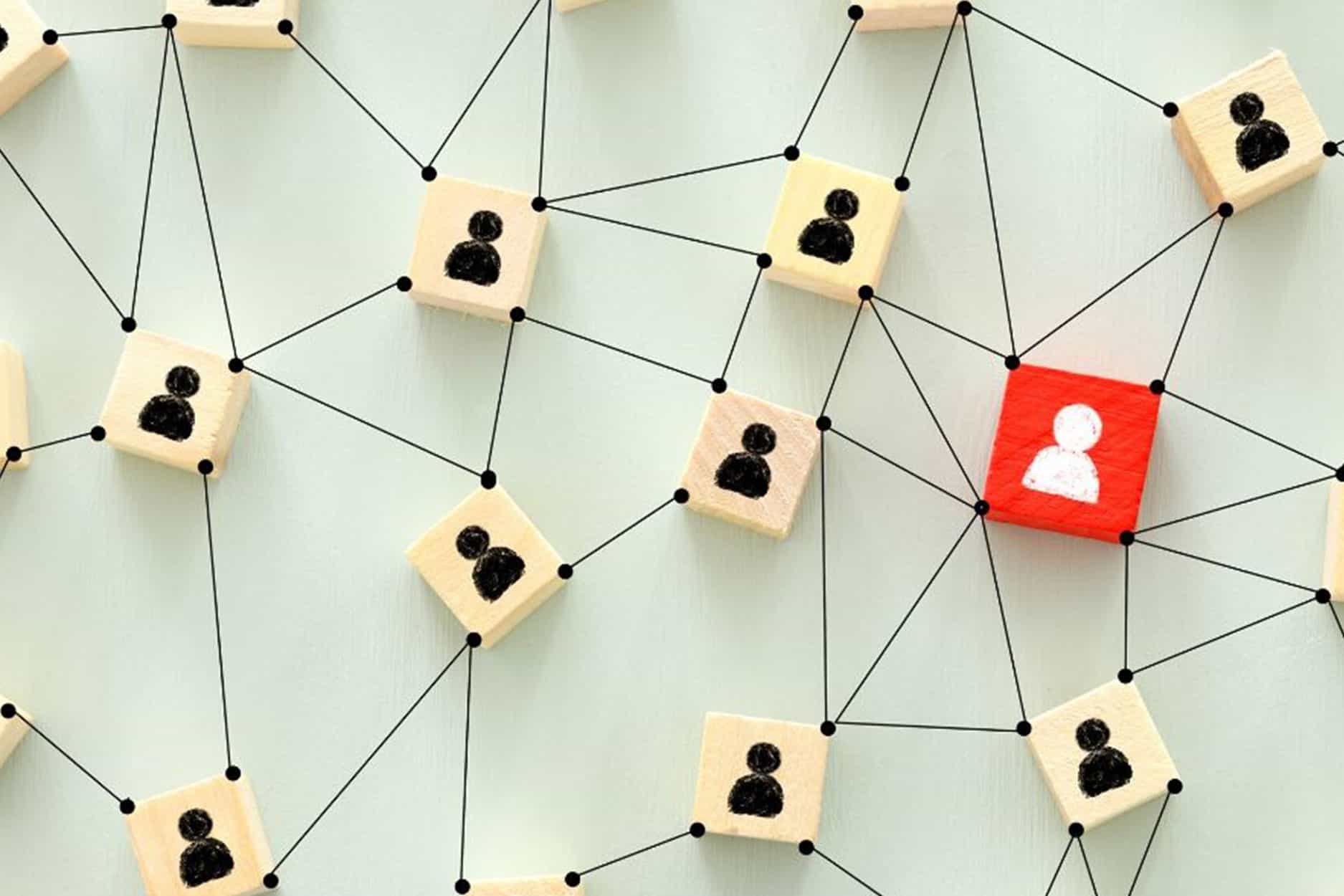 What Makes A Good Recruitment Process?
Derby and East Mids
| 3 minute read
by Max Crosby-Browne
Author: Max Crosby-Browne, TAB Business Coach & Facilitator for Derby & East Midlands
Why are most companies so bad at recruitment?
Are you guilty of recruiting someone who has been introduced to you, and they seem great, so you don't bother with a full recruitment process? Do you think of the interview questions whilst you're making the candidate a coffee? You're definitely not alone.
The world is full of business leaders who have mastered sales, marketing, operations, logistics, finance and cash flow, but who apply a greater thought process to buying a £30k car than recruiting a £30k manager for their business. And they wonder why they turn up at TAB Board meetings with 'people problems' as their challenge 6 months later!
As a TAB business owner, I frequently find myself being asked to help with recruitment and the process I follow is always the same.
The Steps to Follow for a Good Recruitment Process
Optional Preliminary Step if required:
Review the Organisation chart.
Start with the existing chart and take all the names off, just leaving the job titles.
How does it look? Is it fit for purpose? If not, amend to reflect the required structure. Briefly summarise job and person specifications for all major roles.
Put the existing people back into the chart and review whether they meet those specifications. If so, happy days! If not, maybe there's a little more work to be done.
Step One: Review the Role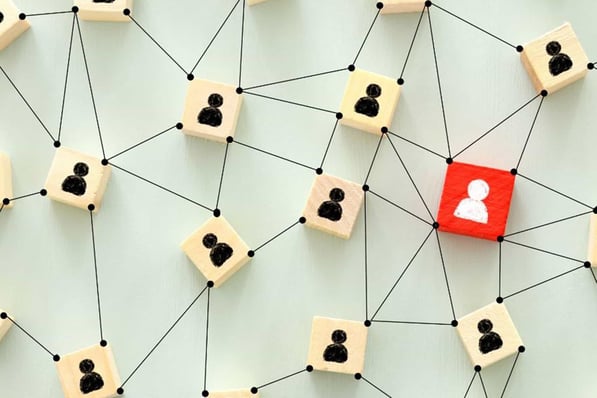 Agree the Person Specification
Where does it fit in the Organisation Chart?
Agree the summary Job Specification. Additionally, our white paper on Effective Hiring may help with how to organise your job descriptions.

Bullet point five key responsibilities

Qualifications
Years of experience
Likely current role and industry/employer
Career trajectory – steady as you go, or high-flyer?
Likely age range
Essential criteria
Nice to have criteria

Remuneration package
Step Two: Recruitment Process
Have you got a good recruitment agency? Do you need one?
Own job ads on LinkedIn / Indeed / Total Jobs? If you're interested, here is a guide on how to use LinkedIn Jobs.
Who will filter the applications based on the agreed person specification?
Aim to deliver a first round of four to six candidates who can all technically do the job but bring a different angle/background.
Step Three: First Round Interviews
Carried out by the recruiting manager and one other as support (HR manager if there is one).
Follow the same format with each candidate

Personal background
CV walk through detailing achievements, disappointments and reasons for any and all job/company moves.
Why looking and why this role/company
Keep a score against each criteria of the person spec.

Cut to a 2nd round of two to three candidates, again ensuring you have a mix of candidates.
Step Four: Second Round Interviews
Carried out by the recruiting manager, and their direct manager. In an SME the MD should be involved to ensure the personal fit against vision and values.
Set two questions that you want the candidates to answer as part of the process and give them at least three days to prepare.
The questions should cover 1) one of the specific business challenges that the candidate will face in the role and how they would tackle it, and 2) something around workplace culture, working methods, people management skills where relevant.
The candidate should present in any way they see fit and should not need to know any specific facts about the business. You're looking for how they can think through a subject, frame their answers, and present their thoughts. This is a much better reflection of how they will operate in their role than a straightforward question and answer interview.
Step Five: Selection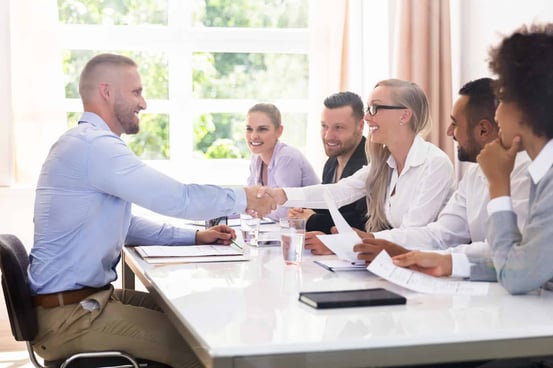 You probably will have done both rounds virtually, but before you make a final offer you must meet the candidate in person as a final sign off.
You must be satisfied that you have a candidate that meets enough of the criteria you set in the person specification.
If not, don't compromise, stick to your guns and go back to step one!
Make sure you have a unanimous decision from those involved in the recruitment, particularly the manager of the role being filled.
Nobody is perfect, even the preferred candidate will have shortcomings. Make a note of them and aim to tackle them through the induction process and first 3 months of 1-2-1's and reviews.
To finish, our chapter on 'Get the Right People in the Right Seats on Your Company Bus' might also be helpful towards finding a good recruitment process that works for your company. Happy recruiting!