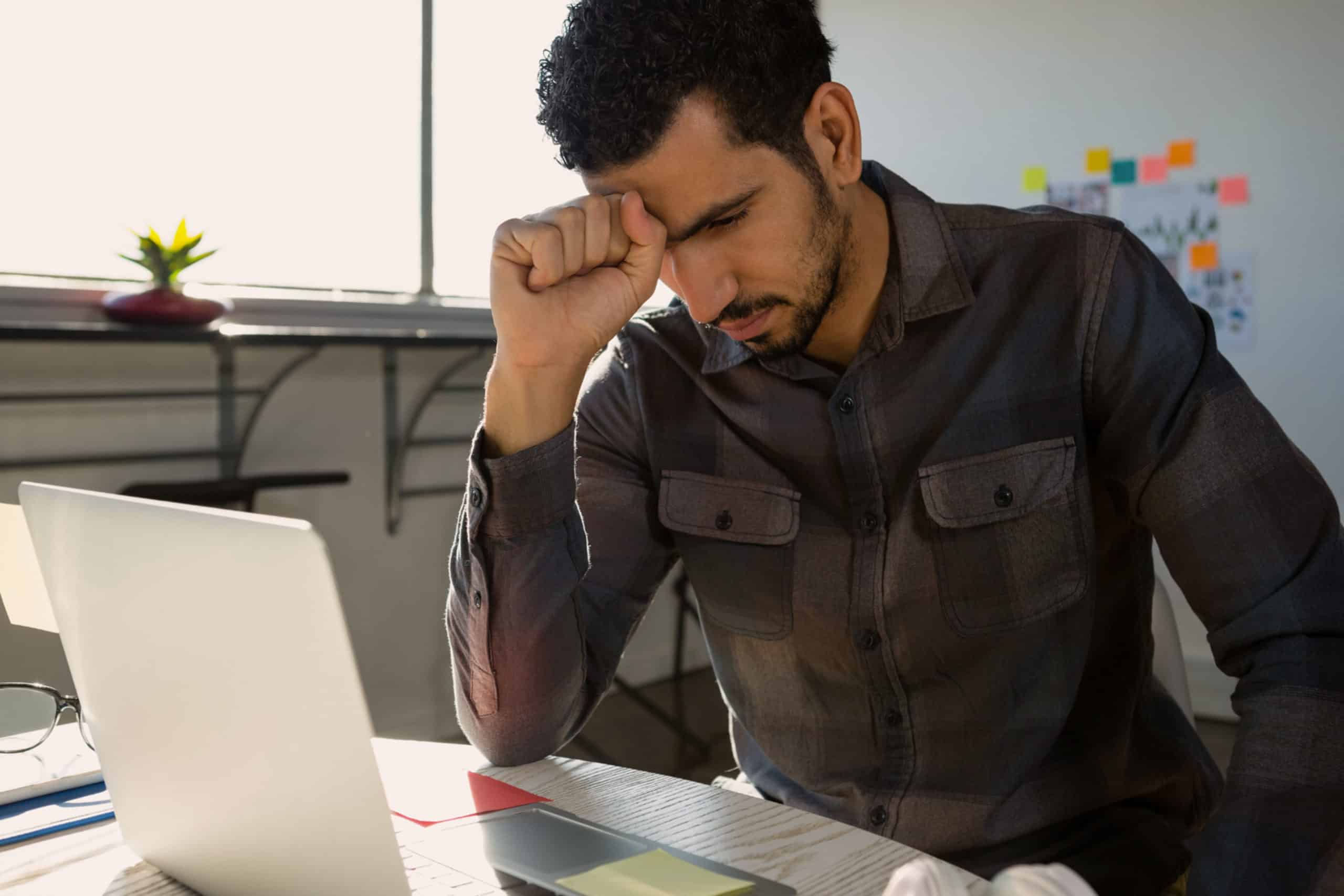 Dealing with Frustration as a Business Leader
People management
| 2 minute read
by Ian Mealey
Author, Ian Mealey, TAB Business Coach, Reading
When I talk to business owners or leaders, they often express frustration with their staff.
It may be stated in different ways, but the following are typical:
"I'm missing some strength in the middle layer of management", or
"My team don't seem to take on responsibility, I have to do everything."
Whilst these statements may reflect the truth of the business owner's day-to-day experience, as open-minded leaders, we should be asking what might be the root cause behind the stark facts presented?
Are Business Leaders the Problem?
We should ask the hard question of ourselves of whether we are anything to do with the problem.
After all, understanding the situation leads us to the solution.
When this topic is brought up, further discussion can reveal a variety of background details, for instance:
Is a business owner too ready to take over command in difficult situations?
Is a business owner issuing instructions, or changing instructions, on a whim?
There is little investment in training and mentoring.
Their staff are expected to "read the mind" of the leader.
These scenarios can result in disenfranchised, unmotivated staff who have little idea of the direction of the business, its priorities or the limits of their authority. No wonder they won't take responsibility. With this in mind, you might also find our guides on how to deal with difficult employees or managing underperforming employees helpful.
Whilst the root causes may be many and varied, let us focus on two important areas – communication and trust.
Communication
As George Bernard Shaw said:
"The problem with communication… is the illusion that it has been accomplished."
It is often the case that business leaders have a clear understanding of where they are headed. They may even believe everyone else understands. But have we assumed too much? Have we really made our vision and purpose clear?
First of all, let's make sure we are clear on that vision. With the Business Builders Blueprint and the assistance of a TAB facilitator, TAB has fantastic tools to help business owners articulate their personal vision, company vision; analyse strengths and weaknesses and define goals and strategies.
With the vision and strategy clear for the business owner, it must then be communicated to the whole business. This, in turn, brings about understanding and engagement for all stakeholders. It's important that leaders look to improve productivity in the workplace and improving communication is one way of doing that.
Alongside communication, it is essential that we build trust.
Trust
This may require changes in our behaviour as leaders. Assigning goals and targets (that have a clear link to the vision) and the responsibility for achieving them is a sure way of further engaging staff. It is essential to empower our teams, backed up with a willingness to provide guidance and mentoring when required.
Staff will respond to the challenge and trust placed in them.
Not only will you build a more effective team, answering the complaints expressed above, but as business owners we will become more effective in ourselves.
If you're interested, read more about why people management is made easier with TAB.