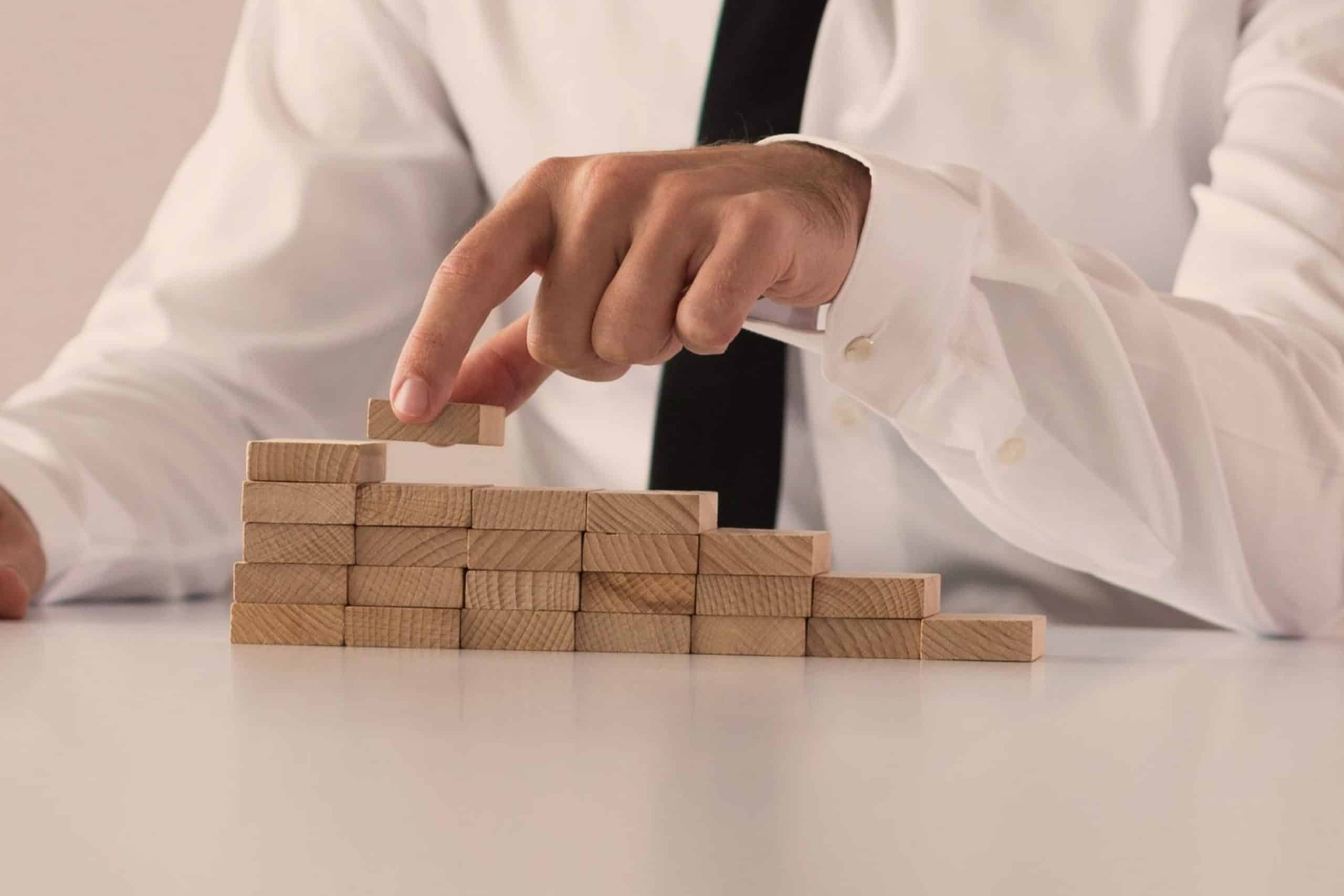 A simple guide for a company vision
People management
Leadership skills
Vision and values
| 3 minute read
by The Alternative Board (UK)
Looking for a guide for a company vision? You've come to the right place. As part of our membership package, we at The Alternative Board always encourage business owners to dive deeply into their business - where it is today, what got them there and who they are as a leader. One crucial aspect of this process is guiding them to articulate their company vision, as well as their personal vision.
But where does a business owner start, or how can they develop, their company vision? Here's our quick guide for a company vision to get you started.
What is a company vision?
A company vision describes an organisation's mission and aims for what their company will be like in the future. The vision includes key areas such as the purpose of the business, the company's leadership position in the industry, the company's market share compared to that of competitors, the culture of the business and much more. A company's vision can often be a key contributory factor towards achieving significant business growth.
Why is a company vision important?
Articulating your vision is important for many reasons:
A vision provides a guiding principle to help prioritise goals and plans
It brings meaning to peoples' work, mobilises them to action and helps them decide what to do and what not to do
Alongside your personal vision, a company vision can be crucial to the running of a successful business
How do you write one?
Whether you're writing a company vision statement or developing one, these questions will give you a good starting point to understanding your vision as a business owner or leader:
Why does your business exist beyond profitability? Products and services? What are your company's principal products/services? What principal products/services would you like in your company's future?
Who are your principal customers, clients or users? Who would you like as your future principal customers, clients or users?
What geographic areas/markets do you currently operate in? What areas would you like your company to operate in?
How will you treat your stakeholders? (Customers, employees, suppliers, investors)
What are your company's principal outlets/distribution channels, including web-based delivery? What principal outlets/distribution channels would you like in your company's future?
What level of leadership in your industry/profession/community do you want to have?
What social values are integral to your vision of the company?
What core values, beliefs and principles are important to you for your company's future? (e.g. honesty, integrity, accountability)
If you need help in processing all these questions and in crafting a company vision statement, your local TAB Facilitator will be able to help. Get in touch!
An example of a company vision statement
Once those questions have been processed, you should be able to put together a statement that looks a bit like this:
Our Company Vision is:
To be a high-quality, custom solutions provider with state-of-the-art metal fabrication technology for the metal fabrications industry.
To manufacture our products in the UK.
To sell solution metal fabrication products throughout the UK and Europe through a sophisticated selling system.
To have an enlightened, skilled, dynamic, forward-thinking management team supporting and directing a motivated, loyal and flexible workforce.
To develop non-customised products that could be bought in bulk by distributors.
To keep up with, although not necessarily be on, the leading edge of new state-of-the-art materials.
What's the next step in achieving your vision?
The next step if you haven't done so already is to create a personal vision statement. Your business should serve as a vehicle to achieve your personal vision of success. Here's our guide on how to write a personal vision statement.
Both your personal vision and company vision are crucial on the road towards success.
If you're looking for some guidance on how to process and develop your understanding about your company vision, don't hesitate to get in touch with your local TAB coach. Alternatively, you can enquire about TAB membership.
With The Alternative Board, you'll be giving your business its best chance at success. Our proven solution has changed the lives of business owners across the world. We exist so entrepreneurs can lead successful businesses alongside rich and fulfilling lives. We do this through our business owner advisory boards, executive coaching sessions and our suite of exclusive strategic business tools.
Here's the opinion of one of our members:
"What I know I have in common with many small business owners is a difficulty in planning the direction of the company when day to day work never goes away. Andy [TAB] has worked hard in putting structure into my thinking and ensuring priorities are dealt with. The day to day stuff doesn't go away but the regular support through monthly meetings means that development of the business doesn't get forgotten. Having someone outside of the business that you can call on to get an alternative and valuable opinion also reduces stress levels by a notch or two." Mark Judkowsky, Clean and Care, Member since 2017