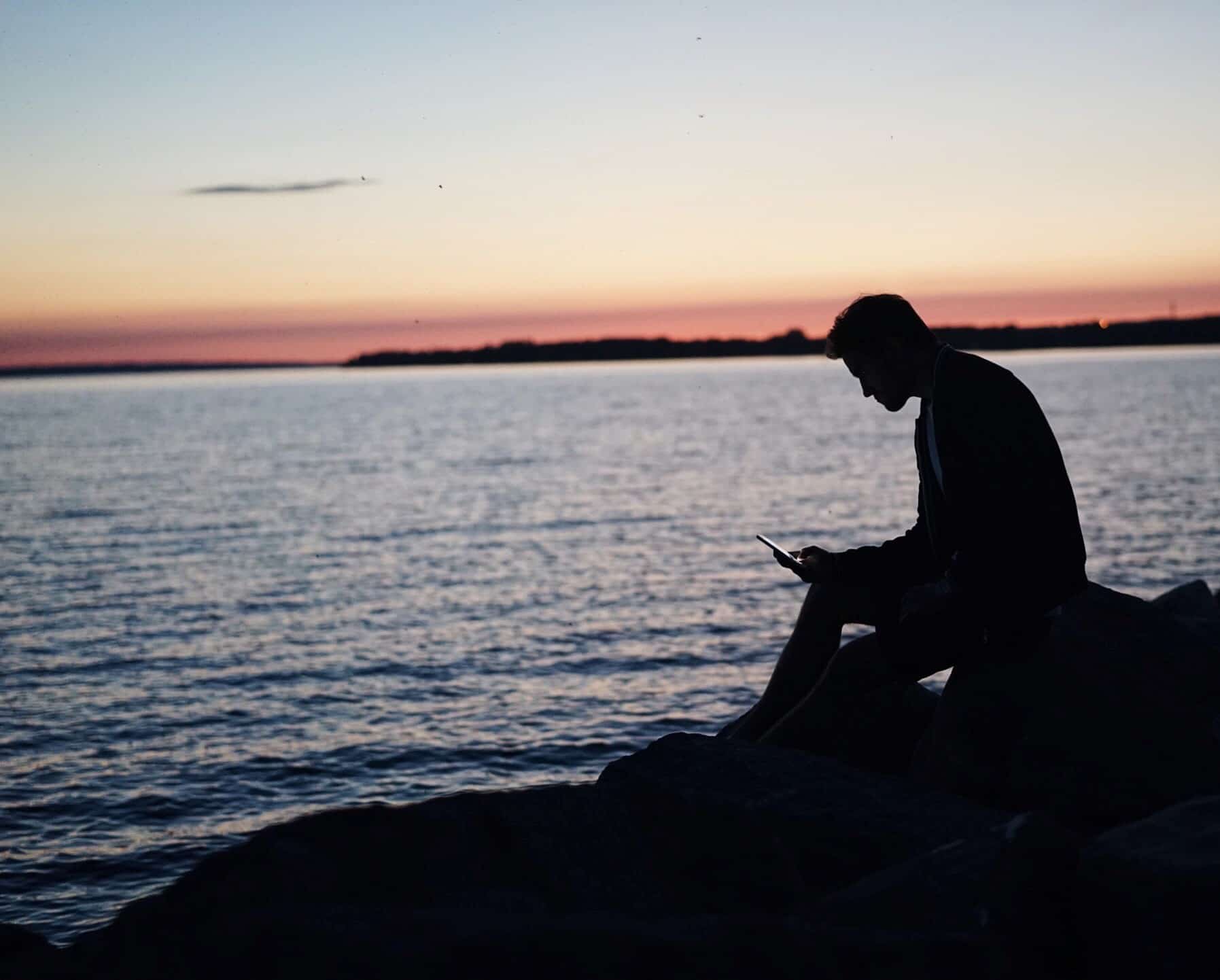 The Lonely Entrepreneur? He's Still Lonely…
Ed's Blog
| 3 minute read
by Ed Reid
Six years ago.
Life was completely different.
Pre-Brexit. Pre-Covid. Newcastle United had flirted with relegation but finally clung on to their Premier League status…
…And I wrote what I still think is one of the more important posts I've written. The Man who Couldn't Play Frisbee was published at the end of that month, and dealt with a crucial subject for entrepreneurs: loneliness.
Is the subject still relevant? More than ever. Here's an example plucked from the BBC on Wednesday morning: Matthew Gross, founder and CEO of rapidly-expanding digital education platform Newsela says, 'I went through some dark times. I felt so alone.'
The video lasts for just over a minute: I doubt there's anyone reading the blog who can't empathise.
Mental health has been at the forefront of the news during the pandemic. It has a far higher profile than it did six years ago. Tap 'UK faces an epidemic of loneliness' into Google and there are well over a million results. As you read this, Loneliness Awareness Week (LAW) is just ending. When I wrote about the loneliness of the entrepreneur in 2015 there was no such thing as LAW. It didn't start until 2017.
There has been much written about loneliness and mental health over the last 12 months. Rightly, it has focused on frontline workers and those dealing with the pandemic. It has featured those juggling home, work, a family and – very possibly – elderly relatives they've been unable to see, or unwilling to take the risk of seeing.
…And, of course, we must spare of thought for those workers who are really struggling. Can you imagine it? Outwardly your boss says he has 'full confidence' in you. Behind your back he derides you as 'hopeless.'
Little, though, has been written about the mental health of entrepreneurs: of how business owners are coping. As I wrote in 2015:
…no-one else understands the pressure of being an entrepreneur, of building a business. Not your wife, your brother, your best friend from school or even the girl that cuts your hair.
If that was true in 2015, how much more true has it been over the past year? We've had lockdown, people on furlough, people working from home, doubts over when – if ever – we might return to the office, unprecedented levels of borrowing, easing then tightening of lockdown, a second wave, the vaccine roll-out.
And – even with light now at the end of the tunnel – owners and directors of SMEs are facing questions they'd never previously contemplated…
Should I – can I – insist that everyone gets vaccinated? Supposing someone has moral or ethical objections? Am I discriminating? Do I insist that everyone comes back to the office? What about people with child care issues? Or elderly relatives? Am I discriminating again…
If no-one could understand in 2015, they have even less chance of understanding in 2021. Unless, of course, they're facing the same challenges.
Six years ago I quoted an article in Inc by Tim Askew, the CEO of Corporate Rain. Discussing his own problems with loneliness and isolation, Askew wrote that he found support,
…Through my affiliation with the Inc Business Owners Council … a growing concentration of peer friendship, humor and allayed loneliness.
The parallels with TAB were obvious then: they are even more obvious now. In 2015 I was the owner of TAB York, building my business and – yes – having weeks and months when it was tough, when I needed the support of the wider TAB community.
Six years later I have the enormous honour of being MD of TAB UK. The mutual support within the TAB community over the last 12-15 months has been little short of amazing. To see it at first hand on a daily basis has been… well, 'privilege' is simply not an adequate word.
Let me finish with one final quote from the earlier post – the one that gave me the title.
It was fine when we started. All one big adventure. And I'd go out and play Frisbee with them all. Now they're still playing Frisbee and I'm in the office driving it all forward. But suddenly there's so much more responsibility. Some of them have mortgages now. We've just hired our first guy with a family. And it's all down to me…
That 'focused young entrepreneur' as I then described him now employs close to 100 people. He's not just hired his 'first guy with a family,' he has a family himself.
Like all of us, he'll have gone through some dark times over the last six years. More and more we realise that 'we cannot be their boss and their best friend.' Distance grows between you – and with it can come loneliness.
Entrepreneurs – whatever their outward appearance – are not immune to depression, anxiety and self-doubt.
That's why – as Tim Askew found – peer friendship and support is so valuable. Yes, your colleagues round the TAB table will applaud your achievements. And yes, they'll point out that your latest 'brilliant' plan might not be quite so brilliant as you think. But – most importantly of all – when you really need them, whatever the reason, they'll be there for you.