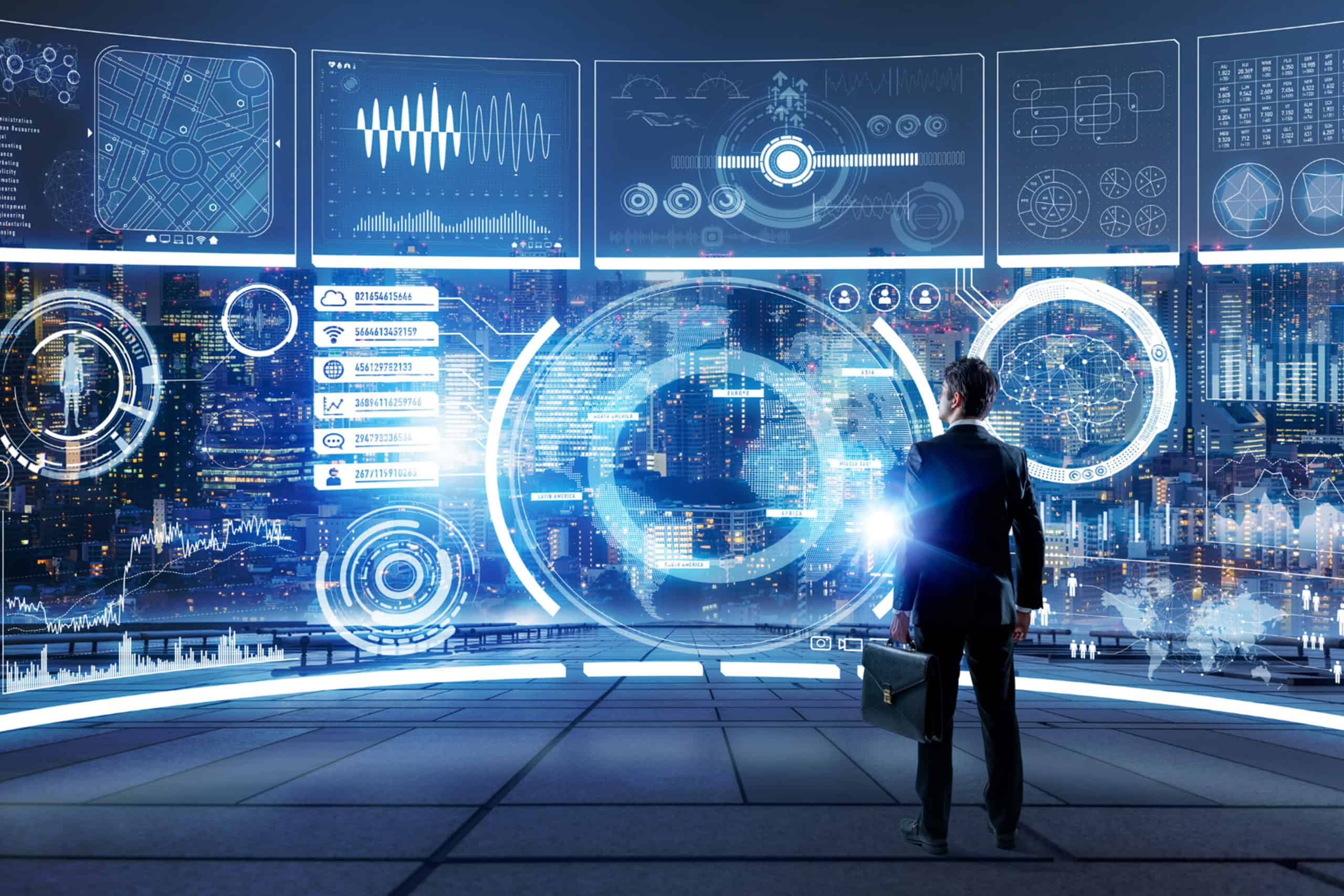 Face to face with the future
Ed's Blog
| 3 minute read
by Ed Reid
Last month brought the news that Chinese company Megvii was planning a listing on the Hong Kong stock market. Well, nothing unusual in that: despite the current pro-democracy protests, Chinese companies often list on the Hong Kong market.
But who are Megvii? As you'll know if you clicked the link, Megvii are 'a world class AI company with core competency in deep learning.'
But what Megvii are best known for is facial recognition. They are the makers of the Face++ system, currently thought to be more accurate than rival systems from Amazon and IBM.
So far, Face++ has largely been used in smartphones and laptops. The Chinese ride-hailing app Didi uses it so that passengers can check their driver's identity. And, inevitably, it is used in dating apps to cut out all that tedious swiping (left or right? I haven't a clue…)
But according to the company, most of the revenue for Face++ comes from 'smart city' applications – which largely means facial recognition and security at workplaces, schools and major events. It has also been reported that the technology (along with similar apps) has been used to help make thousands of arrests in China, and has been pitched to police departments around the world.
Facial recognition is going to have big implications – for all of us as individuals, and for the businesses we run. But maybe we should take a step back, and ask a rather more basic question…
How does facial recognition work?
Put simply, facial recognition is a way of recognising a human face through technology, 'mapping' features from a photograph or a video. It then compares that information with a database of known faces.
Everyone, therefore, has a 'facial signature' based on 'facial landmarks' such as the distance between your eyes, or the distance from your forehead to your chin. One system identifies 68 of these 'landmarks,' giving everyone a unique signature, contained in what I suspect is a very long mathematical formula. If you'd like a little more detail, here's one of any number of videos on Facebook.
The continued development of facial recognition is inevitable: I have seen one estimate that suggests it will become a $7.7bn a year industry in 2022, up from $4bn in 2017. I'd say that was a very conservative estimate. As the world becomes ever-more security conscious, facial recognition is going to be increasingly pervasive.
Are we already on the database?
Very possibly: at least 117m Americans already have images of their face on one or more police databases. The FBI apparently has access to a database of 412m facial images for searches: given my recent trip to Denver, presumably one of those faces is Ed Reid Esq.
So there are bound to be more and more arguments about facial recognition and its intrusion into our lives. It's yet one more thing that chips away at our privacy.
But on the other hand I can see the arguments in favour. Yes, security: but also – on a more practical level – speed. No more having to swipe the card you hang round your neck to walk through a door. And cash? Forget it. Just stand in front of the vending machine, it reads your face, delivers your sandwich and debits your account. Not so much Brave New World as very convenient new world.
Facial recognition in the business world
Earlier this month there was a controversy about the use of facial recognition in the UK. Developer Argent is working on a 67 acre site in the King's Cross area – and it is using facial recognition technology. The company say they're using it 'to ensure public safety' and that it is simply 'one of a number of detection and tracking methods.'
Argent insist there are 'sophisticated systems' in place to protect privacy. Other businesses and organisations in the area – including Google and Central St Martin's College – are less than convinced. Meanwhile a development at Canary Wharf is also going to trial the system…
What about business on a smaller scale? Your business and my business? Right now facial recognition will be a very long way down the agenda for most of us, but it's not going to go away. And it will become more widespread as the cost – inevitably – comes down.
As this article in Forbes points out, facial recognition has the potential to be a 'friend or foe' for business. As with so many modern developments, it seems to have an equal capacity for good or ill.
If you're ever going to employ facial recognition in your business (and my guess is that many of us will) then you will have some big ethical questions to answer – from your own staff to your customers to the wider public your business engages with.
It would certainly help to have some regulatory frameworks in place. As Forbes comments – and as the King's Cross development illustrates – 'currently describing the field like the Wild West feels like a disservice to the Wild West.'
So proactive thought and guidance from our government would go a long way. After all, it's not like they've got anything else to deal with this week…