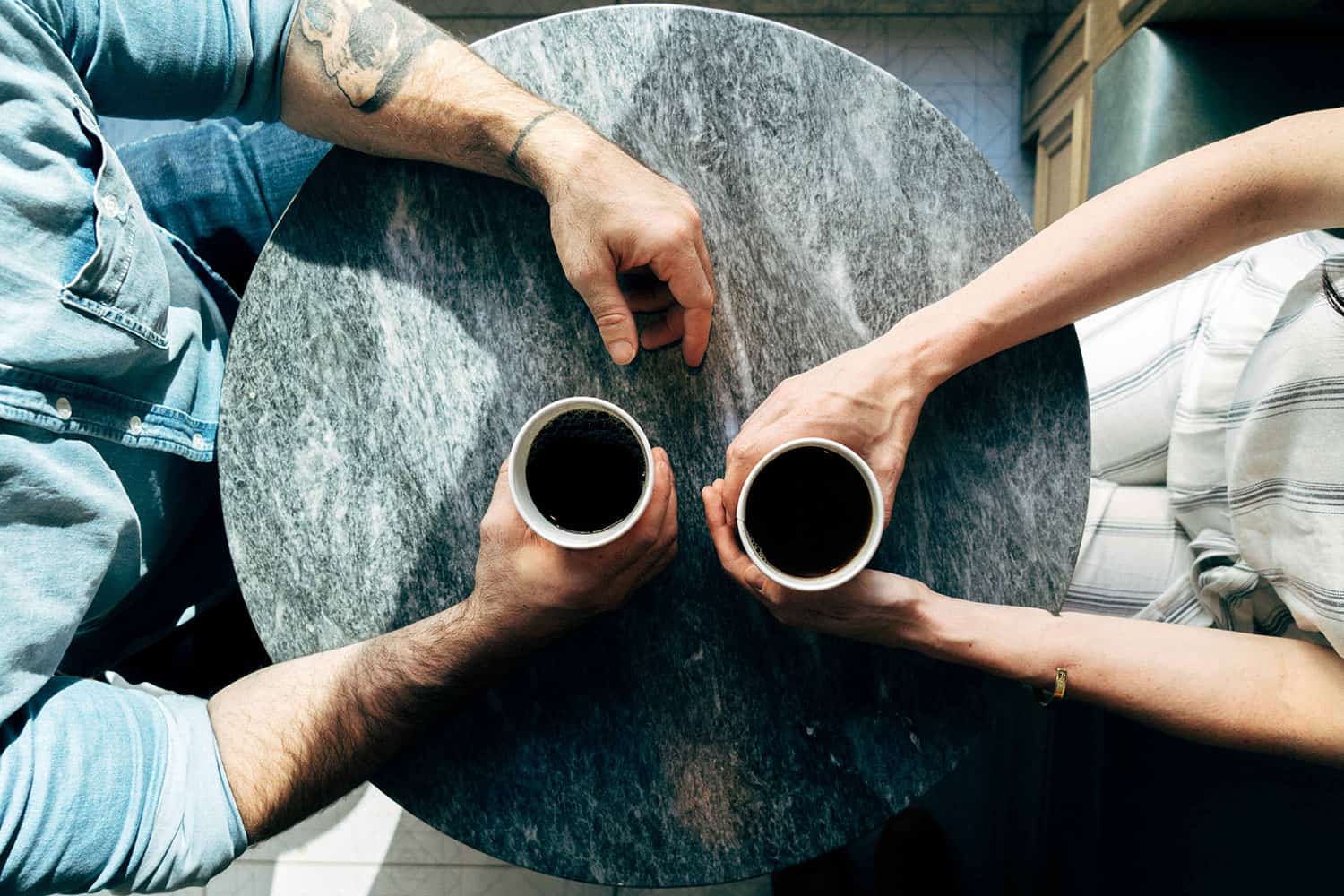 Is it time to abandon the office?
| 3 minute read
by Ed Reid
Last week found me in Berlin. I was meeting my TAB colleagues from Europe and the two top guys from TAB in the US.
As you can imagine, we occasionally strayed into politics – on both sides of the Atlantic – and it is fair to say there were interesting, and differing, views. But there was also a combined goodwill to make progress and to make things work – which absolutely transcended any differences. We may need to invite a few politicians to some TAB meetings…
We now meet twice a year: we've been doing this for three years and the more we get to know each other, the more the dynamic improves. As the group expands, so it takes in more backgrounds and cultures – but it's fascinating to see how TAB, and the very simple concept of peer support, transcends those cultures.
But as I flew home my overwhelming impressions was of the progress we'd made at meetings that weren't meetings. The amount of progress we'd made over drinks, dinner and simple conversations as we walked around Berlin was simply amazing. And it is a lesson that we can all use – and benefit from – in our businesses.
It has been a long-running theme of this blog that if you want to think differently you need to be somewhere different: that if you simply sit at your desk you will always think in the same way you've always thought. To use the well-worn cliché, thinking outside the box is impossible if you are sitting in the box.
Is that just my personal preference, or is there any evidence for it?
Before I answer that, let me take a step back. How much time do we spend in meetings? According to one article I read when I was researching this post, 11m (yes, million) meetings are held every day in the US. On average, people attend 62 meetings a month, with over 15% of a company's collective time spent in organisational meetings.
There is no way to verify the accuracy of those figures – except that based on my experience in the corporate world, they feel right.
The figures are quite staggering. How much productive time, or how much of a country's GDP, is lost to meetings doesn't bear thinking about it.
But meetings are inevitable – and so we need to get the maximum from them. And that's why I think you should meet 'off-site' as often as you can.
There are any number of tips for making sure that off-site meetings are successful. The key one for me is to be clear about what you are trying the achieve. Yes, obviously visit the venue beforehand (not always a given…) but more importantly than that, know why you are going there.
What is the purpose of our twice a year TAB meetings? To learn from each other, to share ideas that are working, to solve common problems and to look at the business from a different angle. And to ask the questions that we don't have time to ask in the other 50 weeks of the year.
And as I've said above, the more time my colleagues and I spend out of the 'office' – or the hotel meeting room – the more productive we are. And that is true for every organisation I have ever worked in.
Why is that?
When people meet off-site – possibly because they have made an effort to get there, possibly because of a different setting – they are more focused. Remember to keep changing the venue though. 'Off-site' does not mean the same hotel on the fourth Friday of every month. Familiarity may breed contempt, but it also breeds the same way of thinking and expecting the same result from a meeting.
I've already touched on it with my outside/inside the box comment, but there is no question that people are more creative away from the office. The same room, the same chair – after all, we are creatures of habit – and the same view promotes the same way of thinking. A new venue changes all that.
There's more camaraderie outside the office or a formal meeting venue. It's not for nothing that team building exercises are held away from the office. By definition when I am meeting my TAB colleagues in Europe I am out of my own office, but the difference between having a meeting in a 'hotel board room' and a restaurant or bar – or simply when you are walking to a venue – is almost impossible to measure.
And there's one final point, which struck me as I drove home from the airport. There's an interesting parallel here with being a parent. If I want to have an in-depth conversation with Dan or Rory, the best solution is to go for a walk or for a drive. If we're sitting facing each other, the barriers go up. I'm not saying there are barriers with my TAB colleagues – exactly the opposite – but it is still interesting how different thoughts, ideas and initiatives develop when you're not face to face.
Which brings me full circle… There are a couple of people meeting in Brussels about now who don't seem to see eye-to-eye. Perhaps they should go for a walk…