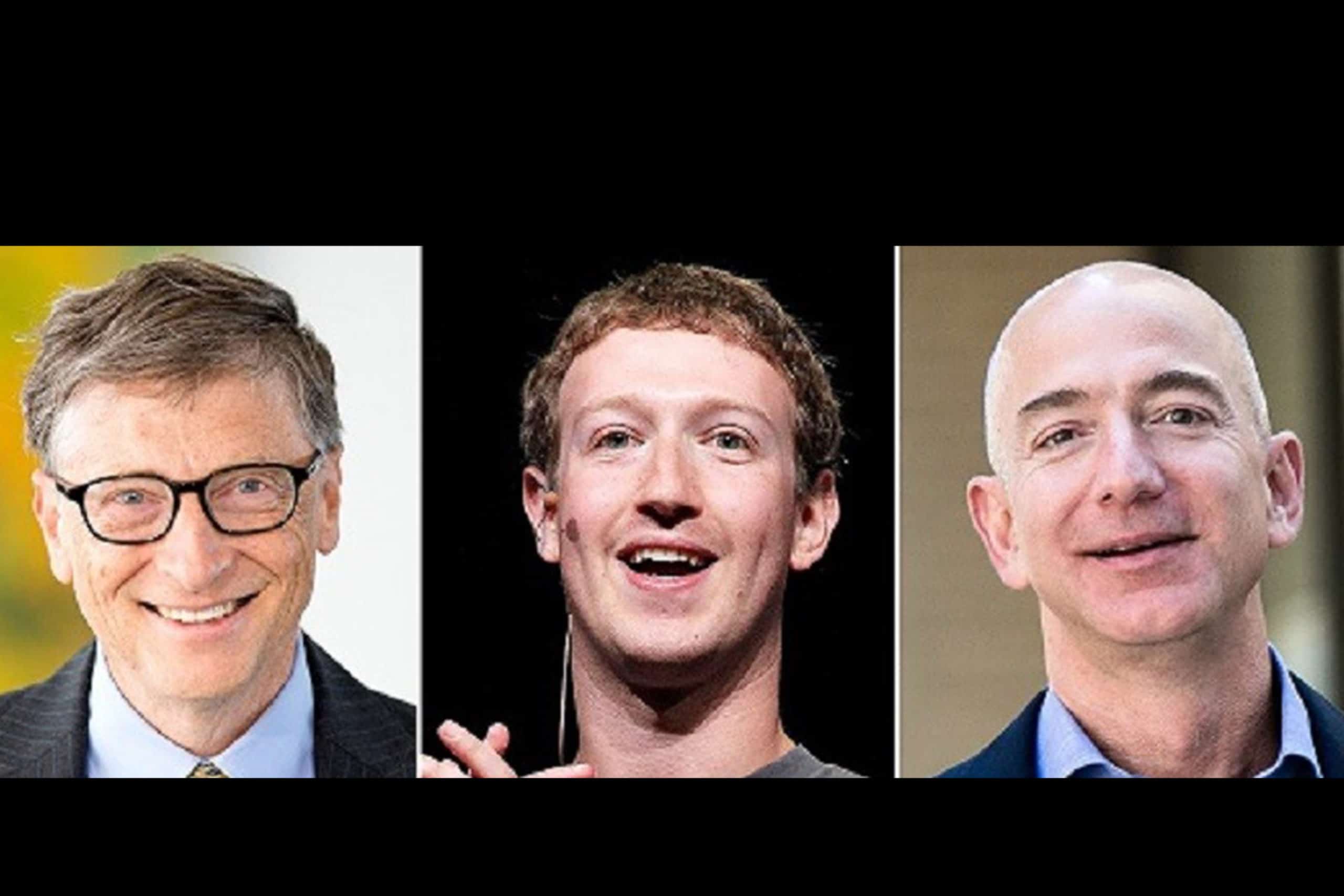 John McDonell and the billionaires
| 3 minute read
by Ed Reid
It sounds like a band that plays at weddings doesn't it? Five middle-aged guys, hair receding, waistbands straining, but still convincing themselves they're young so long as they can rock out Layla at the new hotel just off the motorway…
Sadly not. As all of you know, John McDonnell wants to be our next Chancellor of the Exchequer, and last week he made a speech. He promised to "re-write the rules of our economy" and singled out the UK's 151 billionaires for special treatment. "No-one," he said, "Needs or deserves to be a billionaire."
Well, I don't know any of the UK's 151 billionaires. I do know plenty of millionaires: I also know plenty of bosses: or – as they appear to be increasingly demonised in this election campaign – 'exploitative bosses.'
This particular exploitative boss is starting the notes for his blog in Exeter Airport. I've been down to the South West to see Rick, TAB UK's most southerly and westerly franchisee. I've had a brilliant time, and met a lot of business people from the South West, many of whom were hearing about TAB for the first time – and who liked what they heard.
Oddly, I didn't meet any exploitative bosses. Come to think of it, I know as many 'exploitative bosses' as I know billionaires.
We're now just under two weeks away from the election. December 12th will no doubt be cold wet and dark: the polls will be open long after the sun has set. But by the time the sun rises on Friday 13th, we'll know the outcome. At the moment it looks as though Boris Johnson will win with a working majority, which will mean we leave the European Union on or before January 31st.
There are many, many points on which I disagree with Boris Johnson, not least the decision to leave the EU.
But there are two where I do agree. Firstly he's quite right: the only way we can have world class public services is to pay for them with a vibrant, expanding, highly-skilled economy. Secondly – and even more importantly – talent, enterprise, initiative and ambition is absolutely distributed around every region of the UK.
That's what I saw when I went down to the South West to meet Rick and his fellow business owners. Every single one of them wanted to build their business and contribute to their local economy. Exploitative bosses? Not a bit of it.
They weren't lying awake at night working out how to cheat the taxman and drive down the pay and conditions of the people who worked for them. No: they were worrying about cash flow, about being responsible for 25 mortgages, about how to tell Bill that the company has moved on and he hasn't, about which local charity their company will support next year, about…
You get my drift. The list is endless.
That is why I am so passionate about building TAB UK – not just because of what it can do for our members, but because of what those members of TAB can do for their local economies and communities.
And it is why I am equally passionate about business making its voice heard in this election campaign. It is not so long ago that Liam Fox – then International Trade Secretary – made his crass comments about business owners being 'fat, lazy and off to play golf.'
Could anything be further from the truth than that piece of idiocy and the idea of 'exploitative bosses' doing everything they can to rip off their workers?
The problem is that Mike Ashley and Philip Green – the pantomime villains if you like – get all the headlines. And yet they are as far away from a typical TAB UK member as I am from Justin Rose or Rory McIlroy – no matter how much time I spend on the golf course, Mr Fox…
Let me end by returning to billionaires. Britain's richest man is commonly held to be Jim Ratcliffe who – according to his Wiki entry – has a net worth of £21bn.
Jim Ratcliffe lived in a council house up to the age of 10. He moved with his family to East Yorkshire, went to Beverley Grammar School and subsequently Birmingham University, graduating with a degree in Chemical Engineering. He added an MSc in finance before joining a US private equity group and then founding Ineos, a company that now employs 22,000 people around the world.
I have absolutely no doubt that on the way to being worth £21bn Jim Ratcliffe had plenty of sleepless nights. There will have been a day when his business was perilously close to going under. Another day when he wondered how the hell he was going to pay the wages. He will have had to part company with 'Bill.' And he will have worked tirelessly at building his business – and found that, almost by accident, he has become very wealthy.
So as the politicians continue to squabble, ordinary business owners need to tell their story. Yes, business owners want to make a success of their company. Yes, they want to provide for their families. And along the way they may well become wealthy. But that is never the prime motivator.
Every member of TAB UK I know – from Rick in the South West to Helen, Chris and Jonathan in Aberdeen – cares passionately about his employees and his local community. They care about paying mortgages, providing the best working conditions they can and helping every member of their team to grow. And I am proud to know every single one of them.