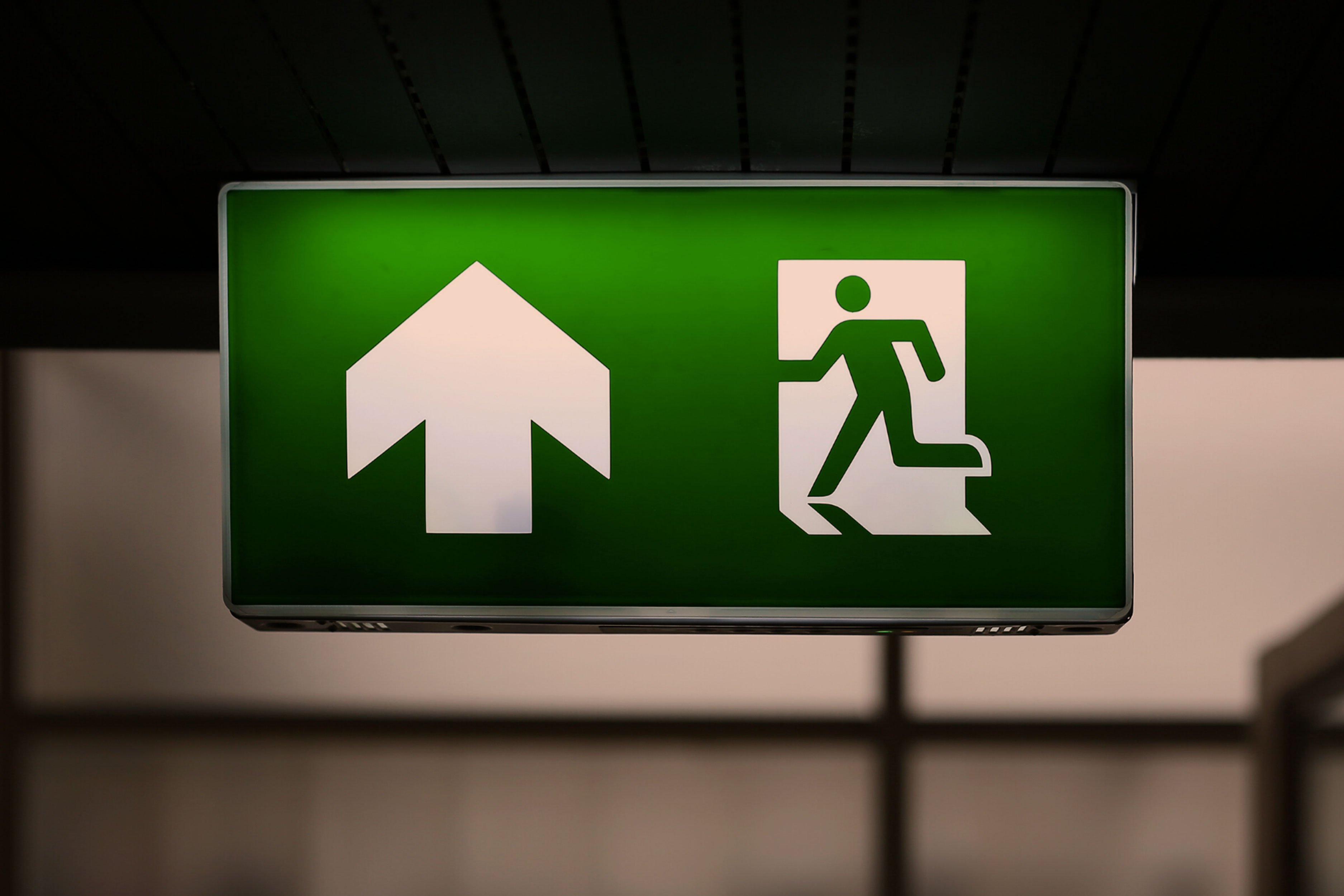 3 life-changing stories of business exits
Exit Strategies
| 3 minute read
by The Alternative Board (UK)
It can be quite overwhelming when you begin to plan your exit strategy. There are many different options and often business owners realise the scale of the planning and timeline required to make it happen successfully.
Your exit is an important element of your personal vision of success. Having worked hard building your business, a well-planned exit strategy is your ticket to capitalising on all that effort!
This is where TAB can help. We have worked with many members to support and advise them in both the planning and the execution of the exit strategy.
In your one-to-one sessions your TAB facilitator will work with you to navigate through the exit journey and help you make business decisions to prepare your business. Your board will help keep you accountable and keep you focussed and on track.
Here we have collated a few examples of how TAB has helped business owners successfully implement their exit plan:
Hywel Parry – Lime Tree Vets
Hywel joined TAB to experience advice from outside of the veterinary industry - an outside perspective on his business challenges.
As part of his personal vision, he wanted the running and owning of the business to be personally, professionally and financially satisfying. But he was no longer sure that he would achieve this vision as the owner or if it would be better to sell the practice.
He took his issue to his TAB Board and facilitator, Peter Harris. They encouraged him to review his options and contact a broker to ask them what selling his practice would look like. This was the first steps in planning his exit strategy.
Hywel said: "There was a lot of support from Peter about the decision, particularly when offers came in. Due to the sensitivity of selling a business, there weren't many people I could talk to about it and Peter was very important in that respect as someone who would give me unbiased advice."
In addition, the encouragement TAB gave Hywel inspired him to sell his business much quicker than he thought possible. He had an original ten-year plan, but with the help of TAB, he sold his business in half the time.
Read more on this case study here.
Phil Kneale – Graphtec GB
Together with his facilitator, David Roberts, Phil Kneale was preparing and implementing his exit strategy for five years.
Phil's personal vision included a desire to step back from the day-to-day operations of the business and reduce his overall involvement, which meant preparing a succession plan for the business.
Tom, Phil's son, had been working in the business for six years and helped lead the company during the pandemic giving Phil the confidence that Tom was ready to take over running the business.
Phil added: "As we don't have our own product, it's not a traditionally saleable company, so how do you transition out while safeguarding everybody's jobs?
"David and TAB helped me stop making excuses for putting it off, and reason it all out until handing over to Tom became the common-sense thing to do."
David said: "Phil was in a bit of a fog with the issue: it wasn't predetermined that Tom would come in. Phil knew he wanted to step back, but how to do that was filed away for another day as 'too big to think about'.
"Over the years we've worked together, the issue has become ever more pressing. Retirement is emotional, and as a 50 per cent owner of the business, there was more than just himself to think of, so he needed another outlet to talk it through, which TAB was able to provide.
"Finding someone to be your sounding board is incredibly important but very difficult. Business owners may not feel confident talking about it at home or work, but you have to vocalise the issue for it all to become clear.
"I'm now working with Tom and am looking forward to seeing this fantastic business continue to thrive."
Find out more about how TAB helped Phil Kneale here.
Paul Ritchie – Foremost Security Ltd
Paul Ritchie has been a TAB member for over 10 years and began planning his exit strategy with this facilitator, Jimi Ball.
An integral part of his exit strategy was to develop a secure succession plan and sell in a management buyout to employees within the company. Paul promoted an employee who had been with the business for over 20 years and a sales manager to director roles with shares in the company.
Within his plan he scheduled his departure by May 2023. With the help of TAB he sold his business just over 1 year earlier, on 8 April 2022!
This well-planned succession plan has ensured the smooth transition of leadership, minimising the impact on all stakeholders in the business.
Hear Paul talk about his succession plan here.