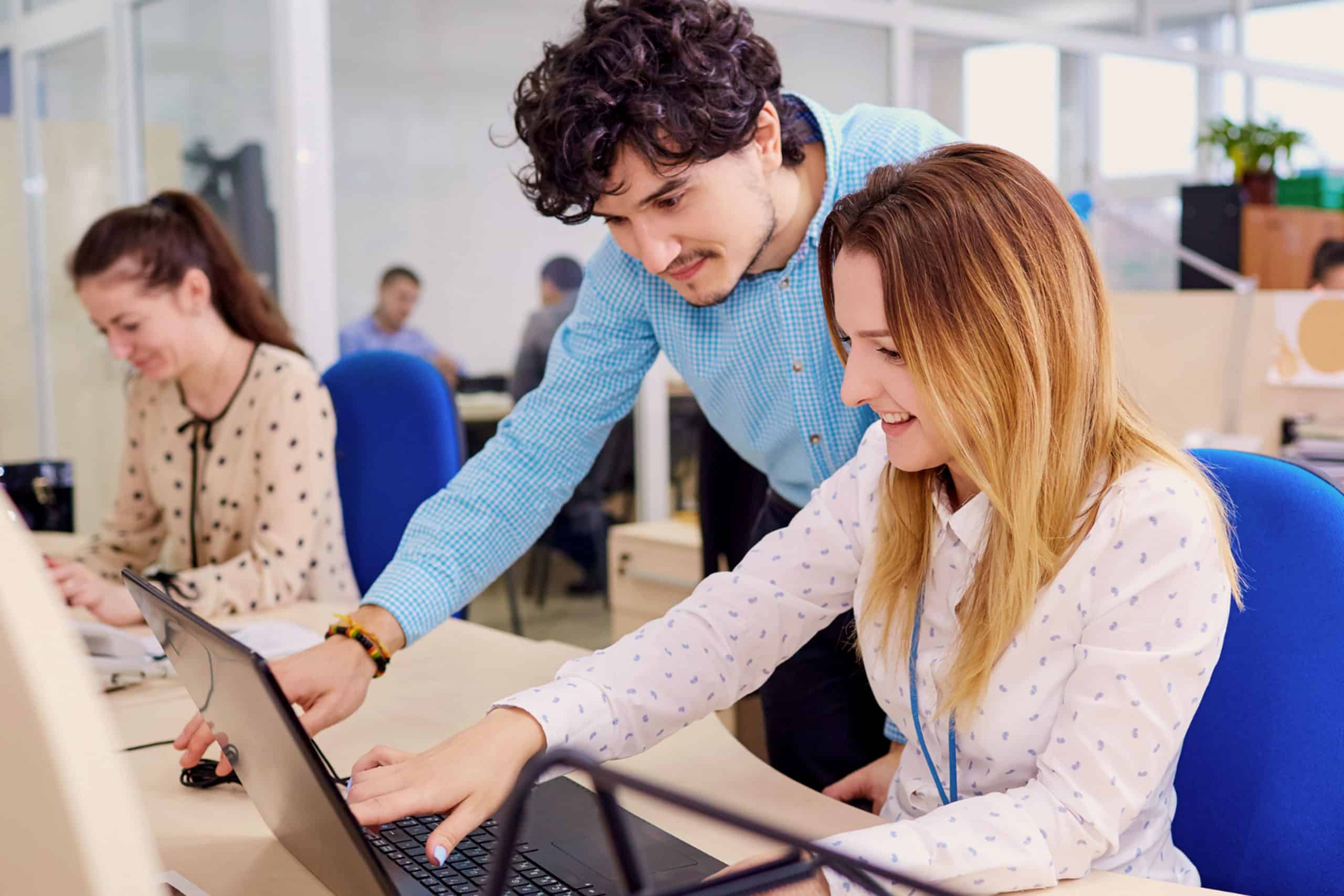 Three Reasons Why People Management Is Made Easier with TAB
People management
| 3 minute read
by The Alternative Board (UK)
People management is one of the biggest and most challenging parts of being a business owner. Not matter what size of business you run; a key part of your job is to manage your teams effectively. The future success of your business depends on it.
Having worked with thousands of business owners across the world, TAB knows the hardships and the joys of managing others. We have helped leaders with people management in countless ways, but here, we have narrowed it down to three key areas.
So, how does TAB make people management easier?
Learning from others' successes and failures
Every business owner goes through learning curves. This is great and an inevitable part of life, but if you can learn from other people's mistakes before you make the same ones, even better.
Our advisory boards, made up of local like-minded, non-competing business owners, offer a safe space for any issue to be heard. Say you were trying to find out how to manage a difficult employee or dealing with an underperforming employee, or even how to manage a team of remote and office workers, a TAB Board will inform your decision-making process.
They are a sounding board. Ever caught wondering – is this really a good idea? A TAB board will let you know if letting that employee go is really the right thing to do, for example.
They provide you with an external perspective on an issue. This allows you to take a step back and approach the problem from a different angle.
They offer their own experience. You can receive impartial advice from someone who has faced a similar issue and as a result, gather some valuable insights. After all, learning from others about how to handle (and how not to handle) people is crucial; not repeating someone else's mistakes is a huge part of what TAB's about.

Accountability to make change
Who holds you accountable to do the things you said you would?
Through the advisory boards and the 1-2-1 coaching sessions with your TAB Facilitator, the TAB process means you will be held accountable for any commitment you make.
This also covers people management.
People management can often be delicate and therefore is often the number one thing we might want to ignore. Yet, these issues, whether it's a conflict between members of your management team or a personal conflict, can seriously affect the success of your business.
TAB makes sure that you address those issues and can help you with them.
It might also be challenged to change your leadership approach. You'll be hold accountable to make that change too.
It might be that you don't delegate. You'll never successfully run or sell your business without being able to delegate. You'll never delegate effectively without trust, and you'll never get trust if you don't have great people management skills.
Through our proven process, TAB helps you improve your attitudes, your delegation skills and your people management skills by supporting you and making you accountable.
Becoming a better leader
There are many qualities of a good business leader. If you become a better leader, people management will get easier.
Leaders with great people management skills truly understand their teams.
At TAB, we encourage business owners to break down communication barriers in their teams and develop their people skills. We do this by having all our members complete a DiSC Assessment.
How much do you know about each member of your team? Their working styles? Stressors and motivators? This information from tools, like DiSC, helps to improve communication between team members and as a result, improves team productivity in the workplace. Inevitably, both of those things will help make your job as a leader much easier.
Good people skills also means being prepared to change with the times; look at what COVID brought about, and the sudden shift to working from home. If before COVID you were running a business when you didn't trust your team (or vice versa), and then suddenly no-one was in the office, you had to make some fundamental changes pretty quickly. How are you making sure your team is happy?
Additionally, our recruitment helps with hiring the right people in the first place, then onboarding them, then appraising and reviewing them. Read our guide on effective hiring for more information.
How TAB Boards work...
[youtube v="xP4GRBE-Hok" maxwidth="480px"]
Thoughts from our Members...
"It's having an ear to call on. Speaking to other business owners and understanding how they solved problems. Be it recruitment, growing your business or just managing your staff."
Mark Connolly, Marketing Mavens
"Since I joined TAB, my TAB board colleagues have shared with me in the TAB boardroom their different approaches to marketing, operations, pricing and costing, staff management and more. I have been able to cherry pick from the fantastic advice they have given me and feel that I understand the key drivers of growth and profit in my business even better and how to take my business on to a new level."
Bert Picariello, AAP Architecture Ltd