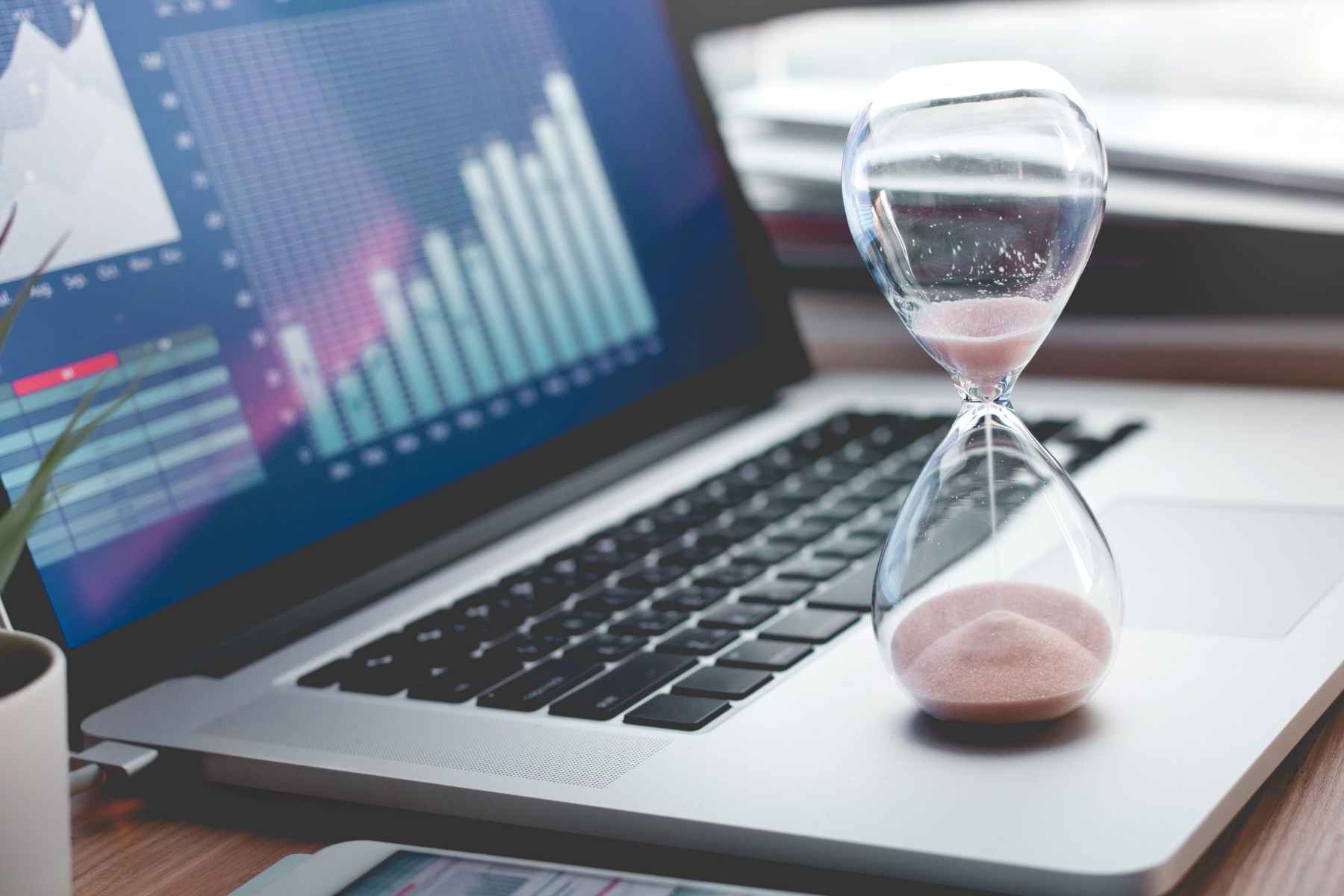 The 9 best time management tools for business leaders (2022)
Leadership skills
Time management
| 5 minute read
by The Alternative Board (UK)
Making the most of your time is an ever-increasing challenge. Not just for business leaders and owners, but for everyone. In a 2020 research study, it was found that most people are feeling persistently 'time poor' in our changing world. Time poverty is leading to higher instances of low well-being, physical health, and productivity. For business leaders, this will also have negative effects on the success of their businesses. So, what can we do?
Here at The Alternative Board, through the power of peer support, we have seen many business owners take back control over their time. This has been achieved through their participation on peer advisory boards, where utilising the experiences of others enables them to make quicker and better decisions.
In addition, there are many time management tools and techniques business leaders can utilise. Just a quick Google search will give you a raft of options, but we thought we would give you some suggestions. Let's get started.
Time management techniques
Time-blocking
The Pomodoro Technique
The Pomodoro technique is a method of staying focused and maintaining productivity. It was developed in the late 1980s by a university student, Francesco Cirillo. He went on to author an entire book on the subject. On its simplest level, the pomodoro technique is the following practice:
Set a timer for 25 minutes
Work solidly for that period of 25 minutes
Reward yourself with a 5-minute break
Repeat that process
Once you have done three or four 25-minute slots, take a longer break
Here's our recommendation of a timer and more information about the technique is given in this video:
The Power Hour
Traditionally used as a study technique for students, the Power Hour technique is where you break down an hour into five bit-size chunks. For 10-minutes at a time, you focus on a task. After 10 minutes, you take a 2-minute break. Repeat the process five times. This means you can get five things started in an hour or even finished, depending on their size.
The Human Dynamo with Jamie Squires gives these tips on how to make it as easy as possible to get into the habit of time blocking.
Delegation
As a business leader, are you doing tasks you should not be? It's hard to delegate, especially when your business is growing. However, if you do not delegate, you end up with a huge to-do list. As a result, you slow the overall progress of the business down. You need to learn to let go and do the things only you, the leader, can do.
So, have a think about what you could delegate. Then, read our tips on how to delegate effectively.
Turn off notifications
A study at the University of California found that it takes the average person 23 minutes to refocus after a distraction. What is the most common type of distraction these days? Those annoying notifications lighting up your phone screen or popping up on your desktop. So, let's keep it simples – turn them off.
By doing so, you will find you focus for longer and get more done in a shorter amount of time.
Hold more productive meetings
When you are time poor as a leader, there is nothing worse than coming out of a meeting and thinking 'that was a waste of my time.' So, a good time management technique is to hold more productive meetings. Here are some top tips to make sure yours and your team's meetings are worthwhile:
Don't invite everyone – only invite those who have a real reason to be there
Create and stick to an agenda – don't let the meeting deviate from your outcomes
Send any information out ahead of time – don't waste time presenting information, send it to people beforehand so they can digest it in their own time
Let's take this a step further and think: could this meeting be an email?
Here's Jamie Squires again to explain this in a bit more detail.
Schedule in downtime
Another key technique to manage your time effectively is to schedule in your rest time. It may seem counterintuitive to say that you can get more work done by scheduling time away from work, but it is amazingly effective.
Make yourself more productive by setting hard edges on your day. Try to leave the office at a certain time every day. Schedule fun activities on the weekends rather than allowing yourself to let tasks spill over into the weekend. Take days off to clear your head and come back to your work fresh.
Time management tools
There are so many time management apps and tools out there. Here is a more exhaustive list from Lifehack, but we've picked out a few to get yourself or your team started.
Trello
Trello boards are the ultimate in to-do lists. They allow you to organise your work better and track tasks on a step-by-step basis. You can share your 'boards' and task 'cards' across teams and assign tasks to different users.
Find out more about Trello boards and how it could save you time.
Basecamp
According to their website, 'basecamp is more than just a project management tool – it's a better way to work.'
Basecamp is a straightforward platform to use and allows you to seamlessly share and review documents. You can chat with your team through Basecamp, rather than clogging up everyone's inboxes – it means everything your team needs is in one place, allowing your entire business to use their time more efficiently.
Find out more about how Basecamp works
Zapier
As a business leader, there might be straightforward admin tasks that you do yourself or delegate that could be done automatically. Zapier allows you to do exactly that.
This platform allows you to connect different platforms together and performs actions you'd ordinarily have to do manually. For example, if you're a marketing agency promoting an upcoming webinar and one of your team is manually sending links to whoever registers, Zapier will give that team member or yourself a lot of time back. You can simply set up a trigger for when someone fills out that registration form and Zapier can send an email from your outlook account automatically.
Read more about Zapier and its time-saving tricks
OneNote
Office 365 offers many tools to help manage time more effectively; these include Sharepoint and Microsoft teams. In the day-to-day running of your business, there's a lot to remember. This is where OneNote can be life-changing in terms of time management.
OneNote allows you to upload and make notes online in one central place. You can have sub-folders of notes and share these with team members. One of our best tips for remaining focused on the task at hand is to limit task-switching. So, if something else for the 'to-do list' pops into your head when working on another task, drop it as a note into your OneNote and you can come back to it later. By having one place online for all your notes, rather than bits and bobs of paper, you'll save yourself time and get more done.
There are many 'note-taking' applications out there, but OneNote is effective and quite often, is something people already have with an Office 365 subscription. Now is the time to make use of it.
We hope you've found this useful. At TAB, we always look to enable business owners to direct their businesses toward success. Making efficient use of time is a big part of that. Why not have a read about how TAB saved Rob Watson time by making smarter decisions?