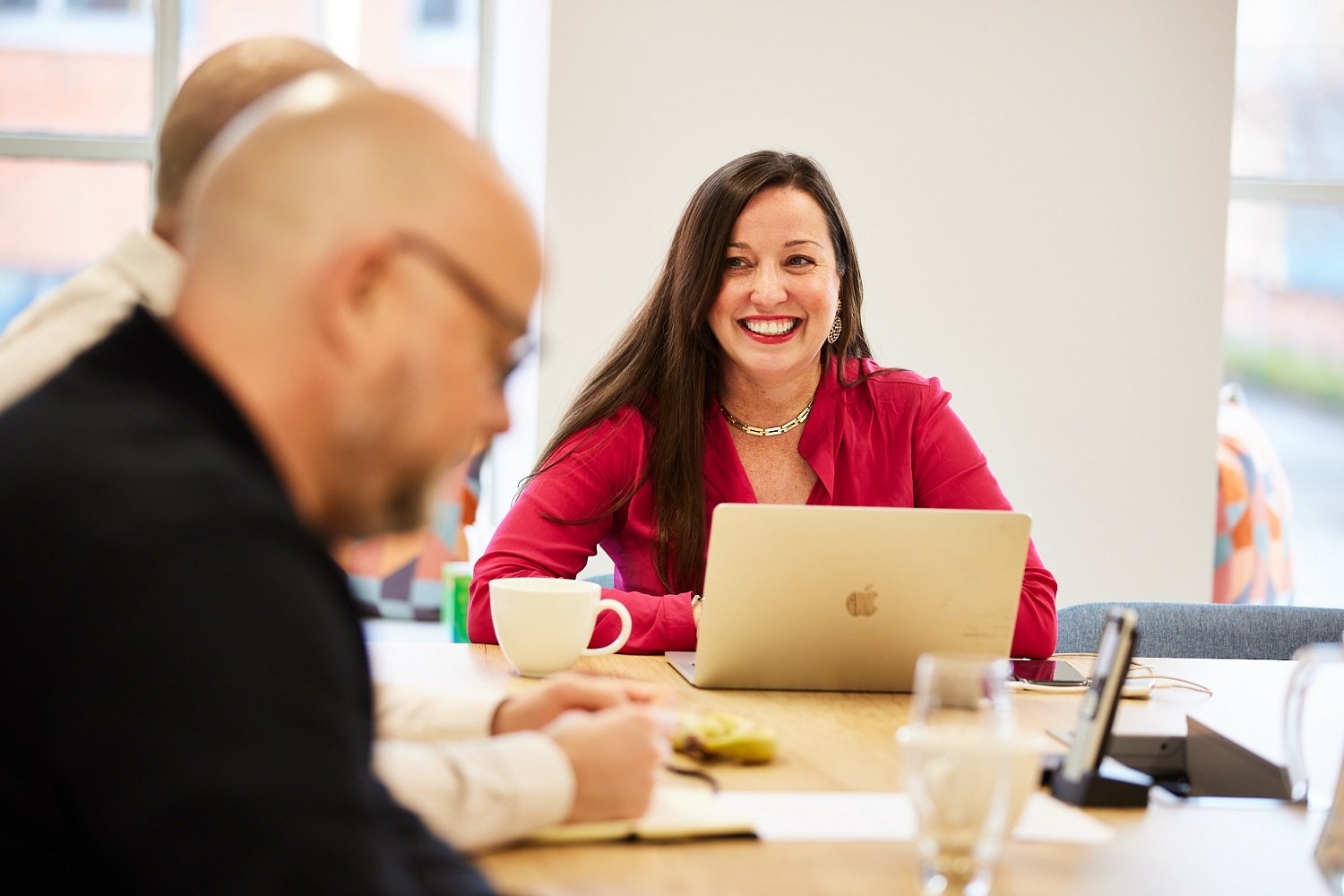 Business advice services
Get invaluable business advice through the power of peer support
Business owners who work with TAB thrive together
Business advisory boards
Business advice that takes you further.
Discover the power of a group of like-minded business owners coming together to advise one another on their most pressing business challenges.
An inspired solution that has proven results - our advisory boards run every month in a safe, confidential environment and mean you don't have to go it alone.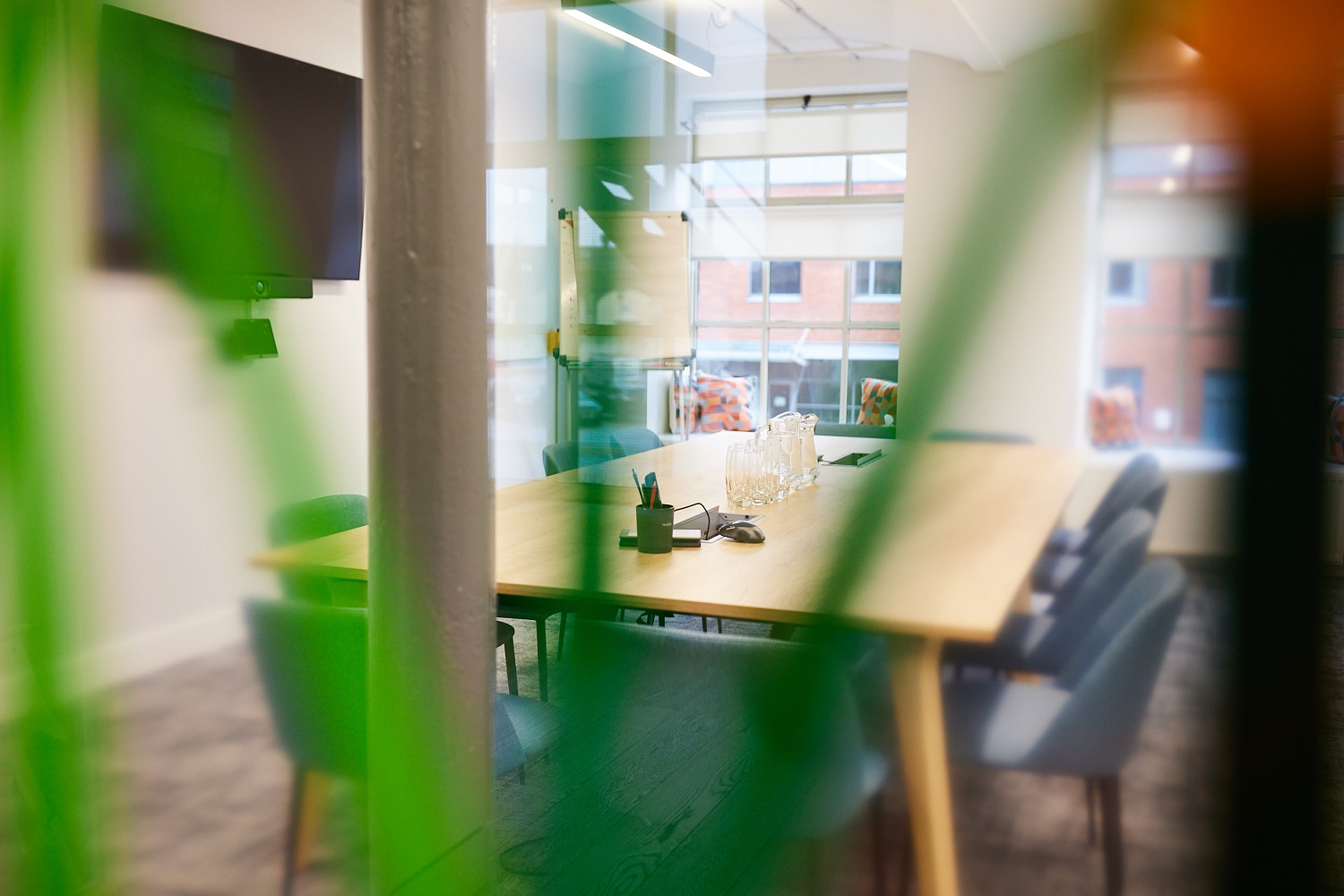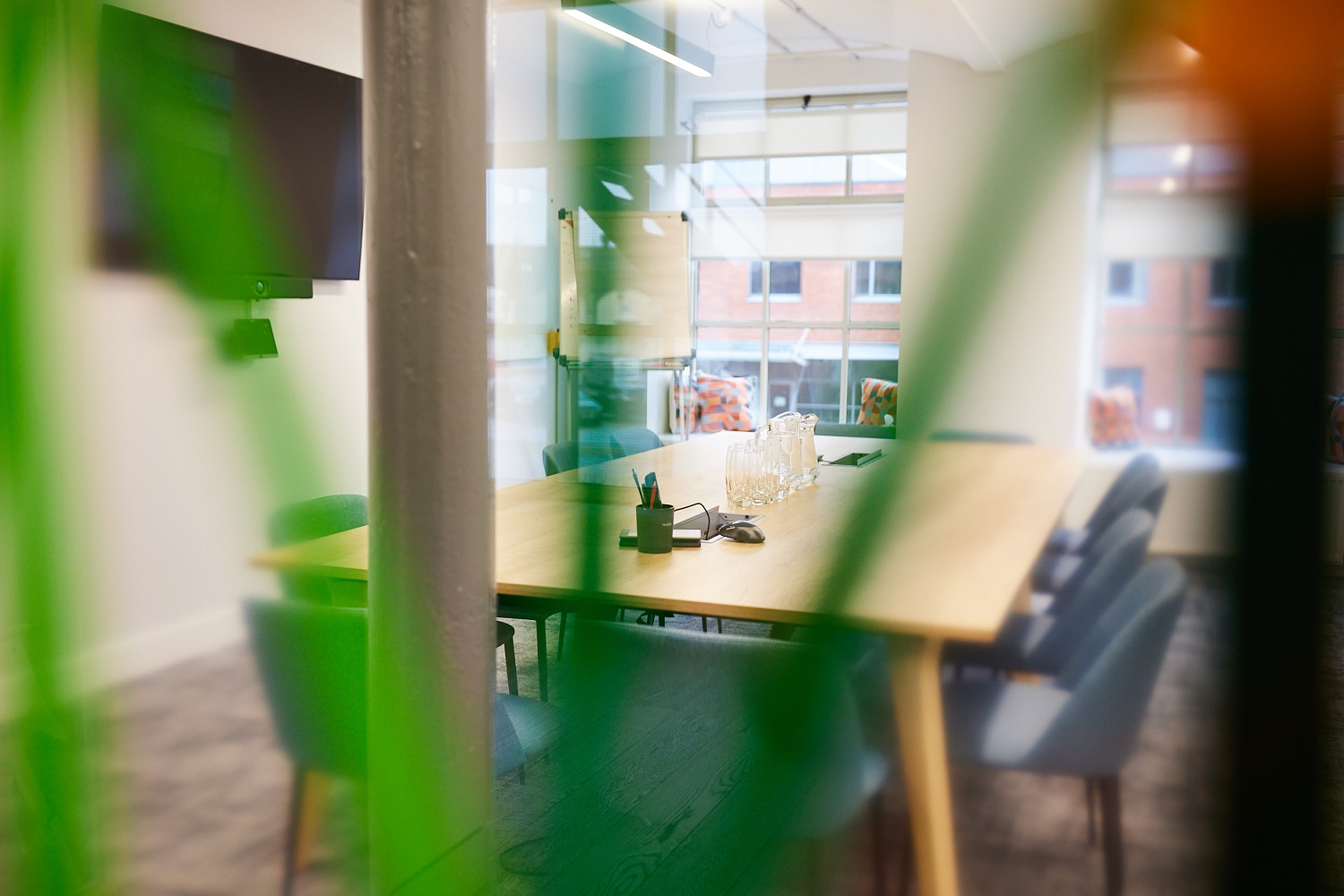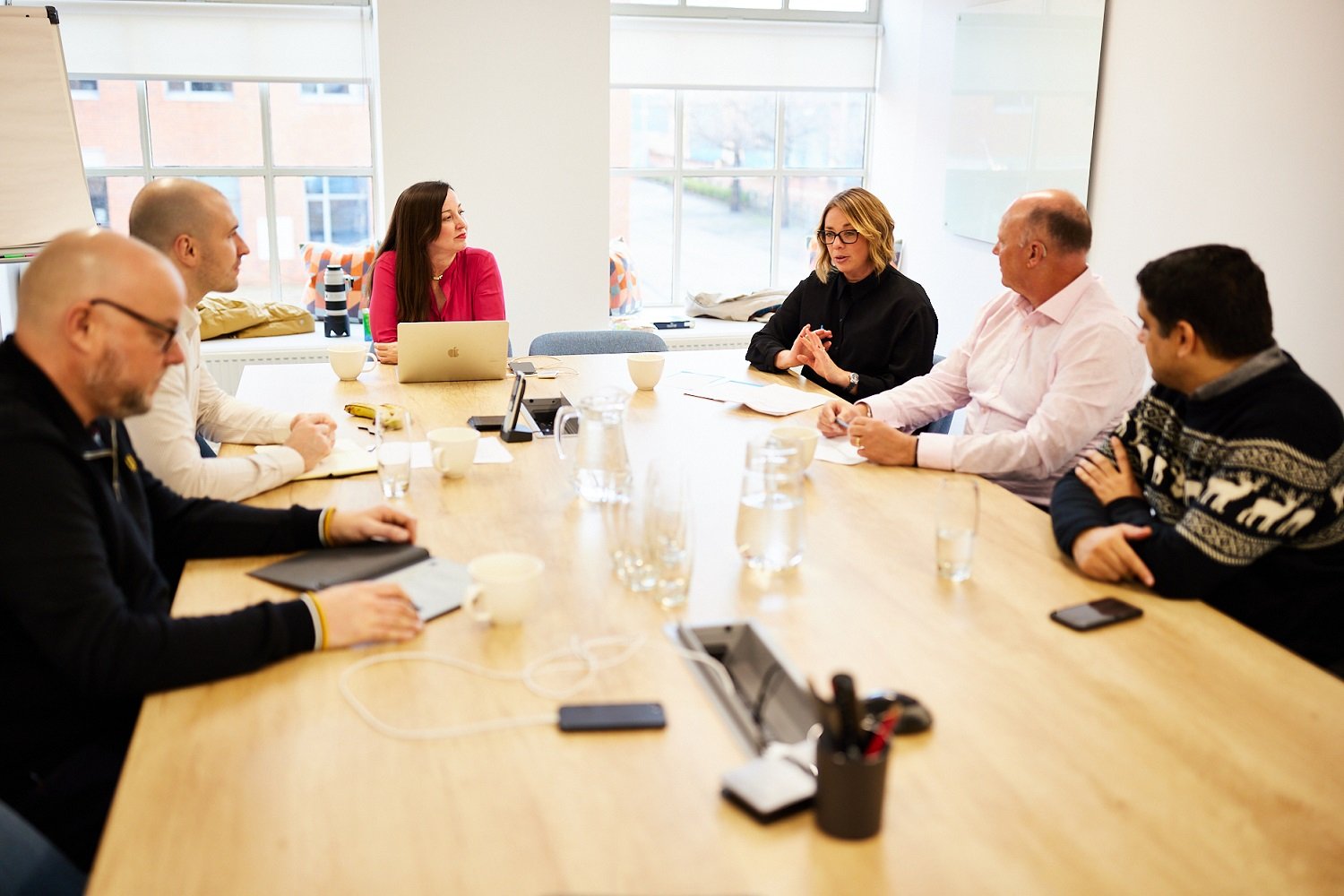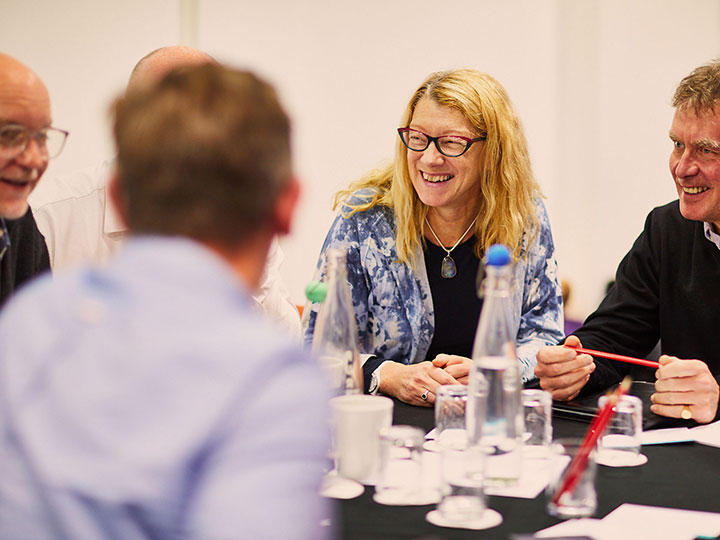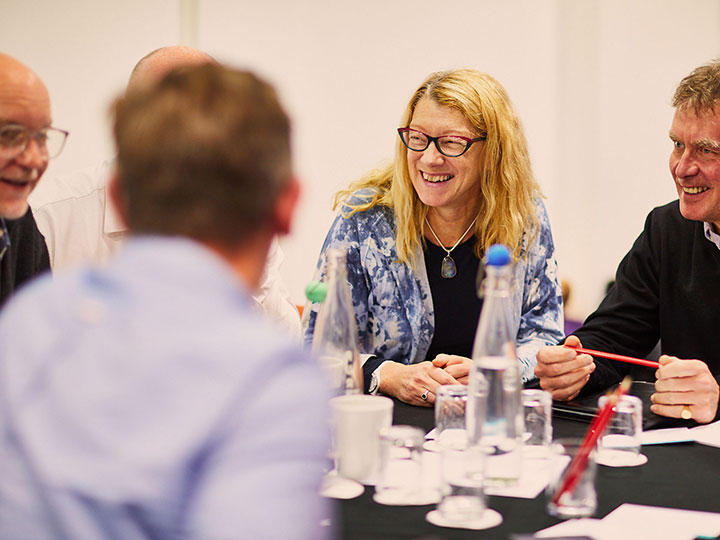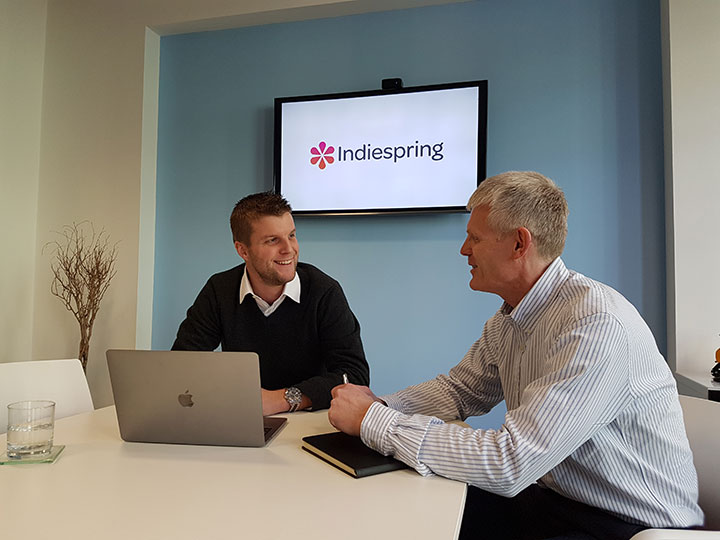 One-to-one business coaching
Keep focused, accountable and on track to achieve your business and personal goals.
To complement the advisory boards, members get a monthly one-to-one session with their TAB facilitator and coach.
Business Builder's Blueprint
Have access to our exclusive strategic business planning process: The Business Builder's Blueprint.
This toolkit is designed so you can focus on getting your business working for you.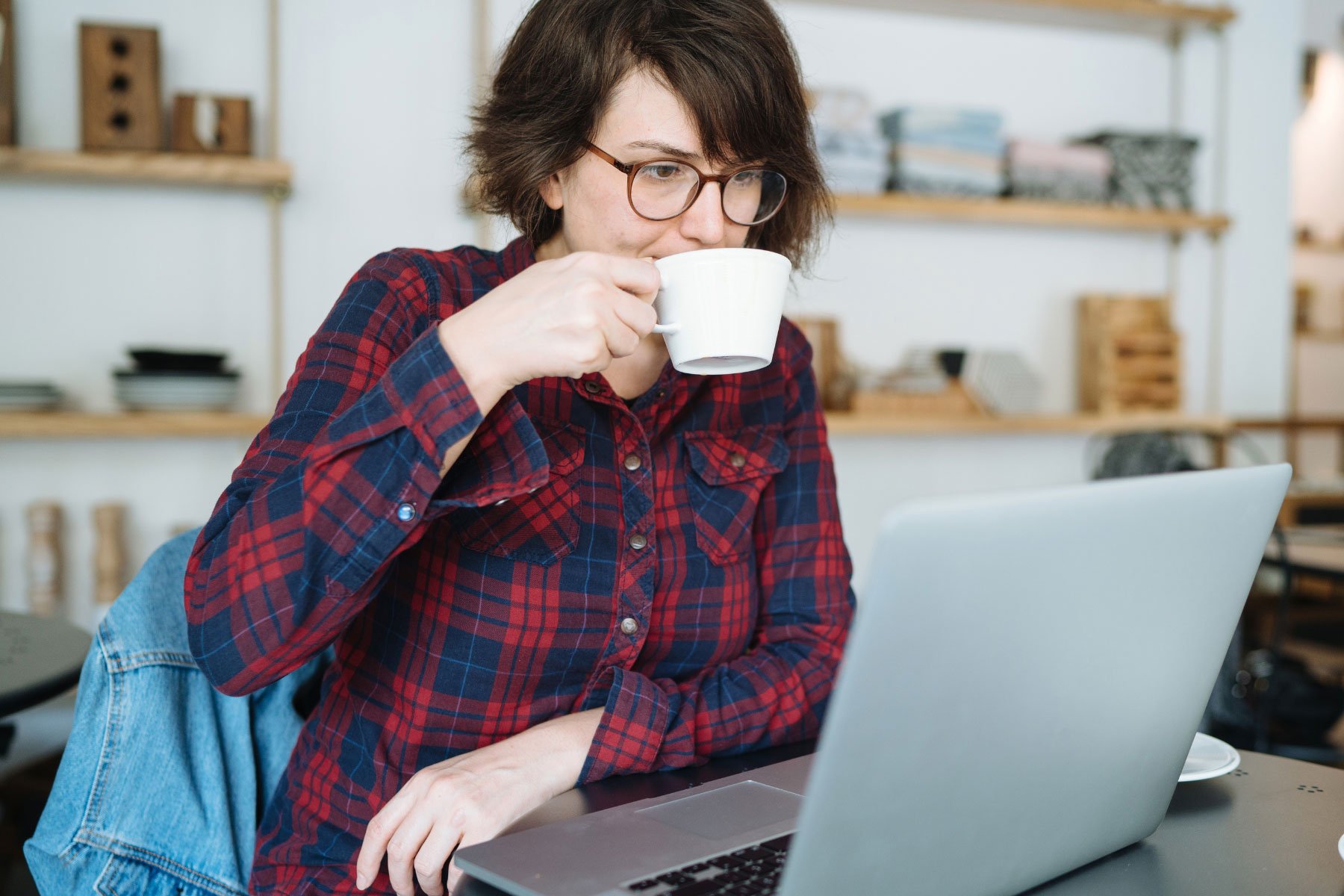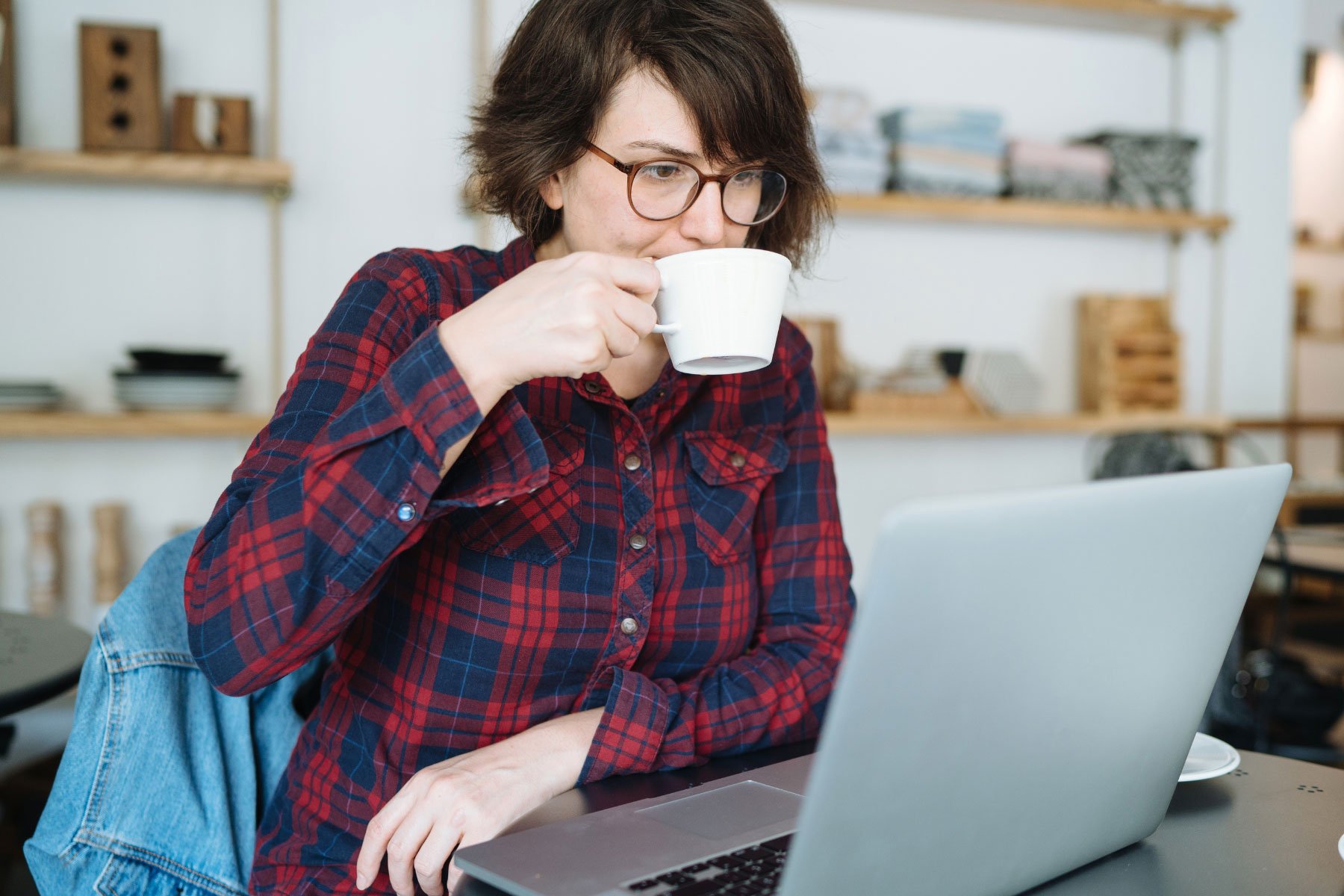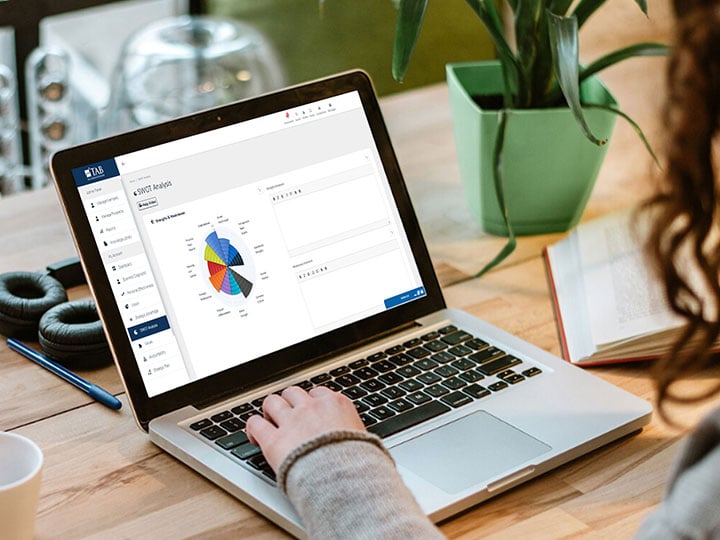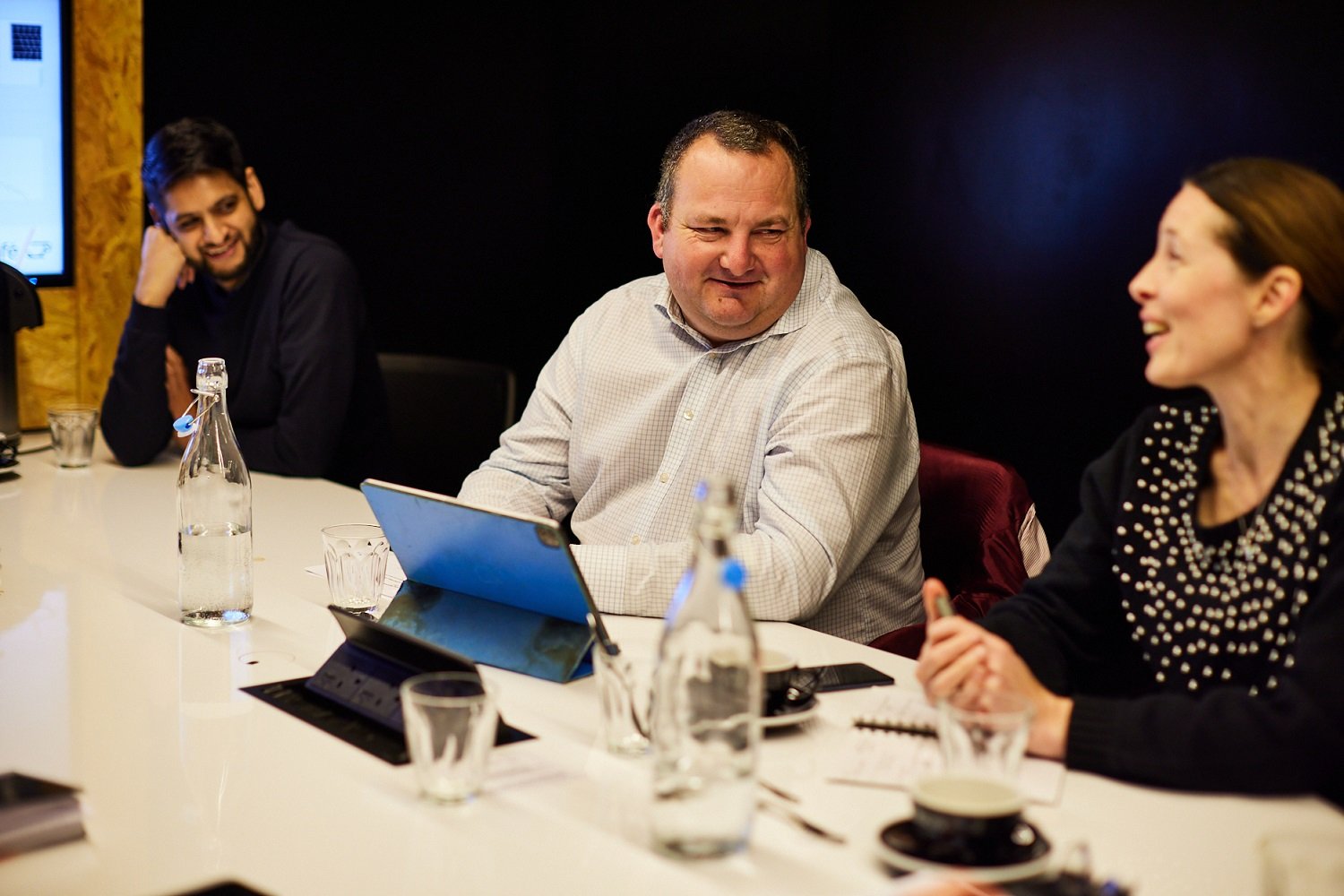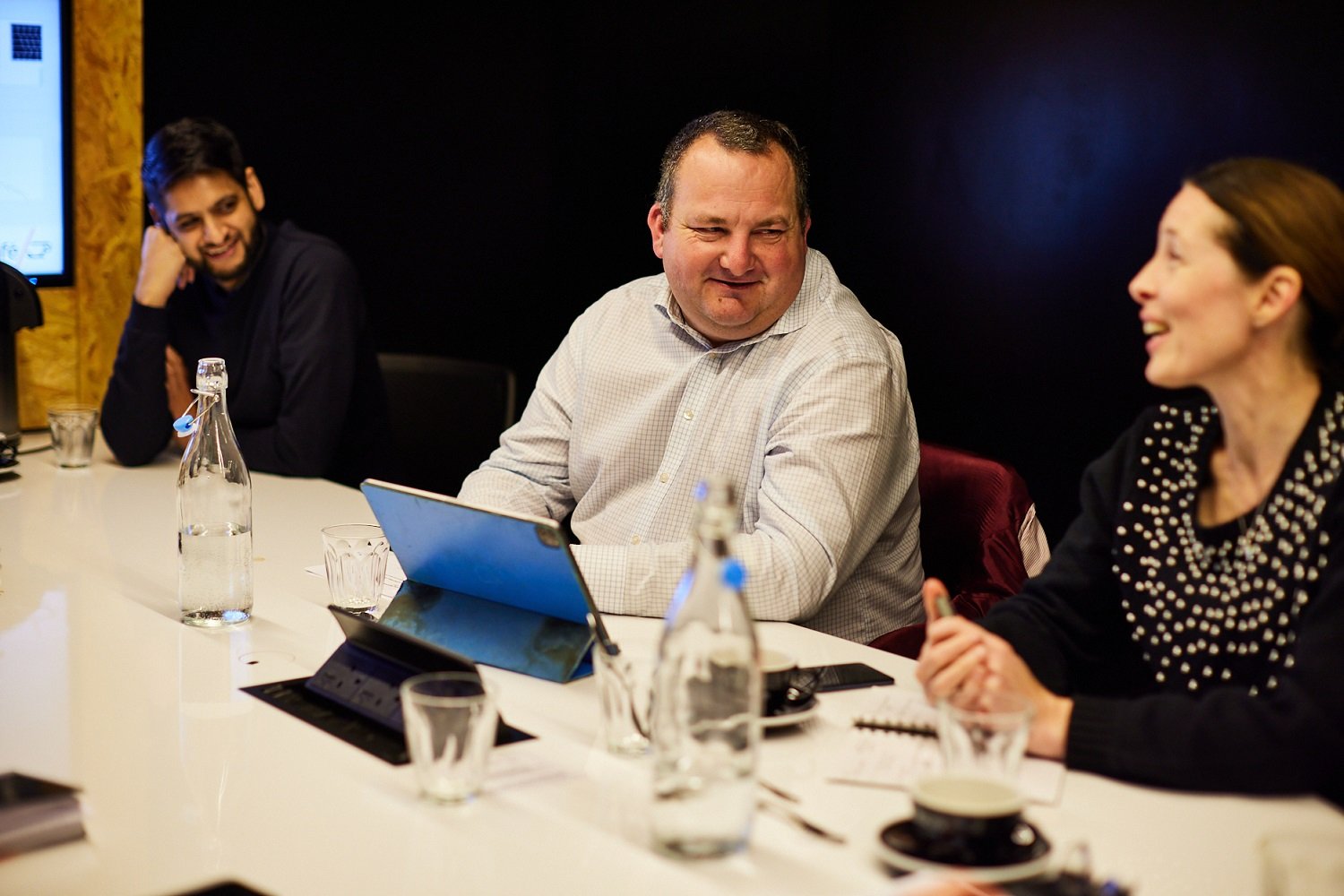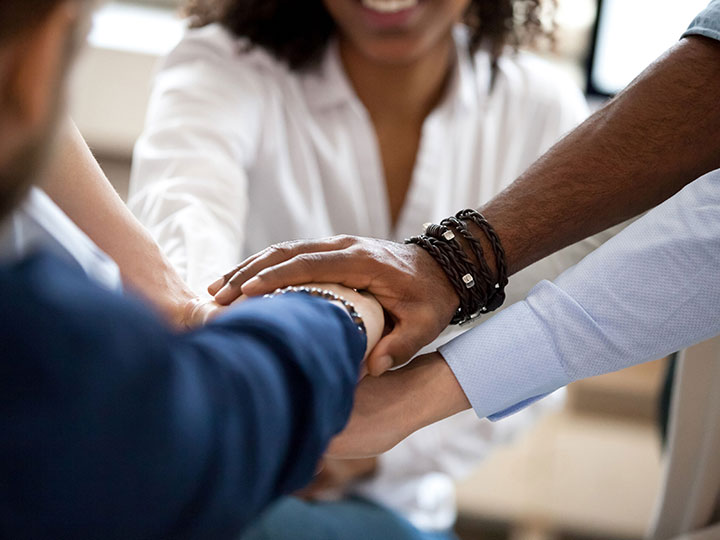 TAB Connect
Share best practice with and seek help from like-minded individuals across the globe.
TAB operates in over 20 countries around the world, and through our exclusive online platform, business owners can collaborate with one another to solve their business challenges.
These four elements together complete our business growth consultancy services.
Get in touch to explore how the TAB community can help you and your business.
Arrange an initial meeting with your nearest board facilitator to get to know each other.
Discover whether TAB is right for you and your business.
Attend your first TAB board meeting and experience the power of peer support.
There's no obligation, only an opportunity to find out more about our business advice services.
I realise that when times are hard, I need to be at my best and my TAB Board have helped me get my 'mojo' back. They show empathy, understanding and importantly hold me accountable to things I say I'll do! TAB made a great difference to me when I needed to make some tough decisions for our office structure. I'm pleased that we have implemented changes and have a new streamlined and dynamic environment which I'd have struggled to achieve on my own.

My business has really benefited from the TAB experience. The group sessions are a great opportunity to share and solve business challenges with a bright group of people who really challenge you to think differently about the way you do things. Stuart is an excellent coach, in our one to one sessions he helps me to reflect on what I want to get out of my business and how I am going to make that happen. In the last year we have achieved around 40% growth and I am looking at a new business acquisition.
I've found a new energy and clarity since I've joined TAB: the mix of group and one-to-one meetings gives me a safe space to work on my business rather than in it, and that has been transformative. The necessity of preparing my issue for the board each month in itself helps me think more clearly. Other board members always bring perspectives and ideas I would never have considered and are generous in offering help and contacts and the one-to-one sessions are the perfect mix of support and challenge. I'd recommend it without hesitation.
Over the years, I have received lots of practical advice on ways to improve my business from my TAB colleagues. Especially during these difficult times for small businesses - knowing you're not alone and sharing concerns with others who understand has been invaluable and has helped me see the positives in an otherwise bleak time for business. Even though the businesses on my Board are very diverse, we all experience the same fundamental issues and bring different perspectives to tackling them. Board Members may suggest a way forward that I hadn't previously considered or they may simply validate my own thought process – either way I come away from my TAB meetings feeling re-energised and full of ideas for my business.
The Alternative Board has helped me to focus on the company's key goals and objectives. You really don't feel you are alone, there is a whole team of other business professionals to support you through any challenging issue you or your company is facing. It really is a great and positive motivating experience. Most importantly, the Board has made a fundamental difference to the performance and profitability of the business.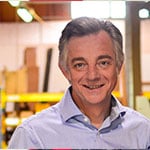 Running a business is a challenge, but today's new problem is something someone else has already dealt with, this week's craziness is next week's learning, and tomorrow's insight is sometimes the inspiration another needs. So it's about being part of a community who can share, support, and guide and celebrate. We are all individuals but together we are strong.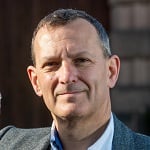 I have a debt of gratitude to TAB after a 400% turnover boost. I can't speak highly enough of The Alternative Board. It has made a huge difference to our agency. It's something I would encourage business owners to think about. We wouldn't have been able to achieve the growth we have without TAB.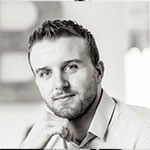 My working life before TAB was extremely challenging and often pretty lonely. It's often obvious what needs to be done within a business, but TAB gives you the confidence, support, and momentum to take action. The monthly meetings challenge you. I'd have no hesitation in recommending TAB. It has changed my working life – which in turn has made me a happier person.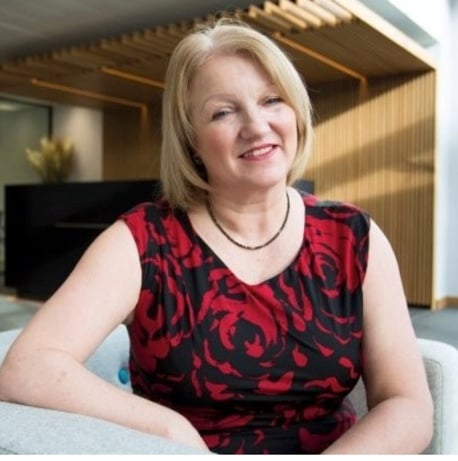 TAB is an excellent way to interact with other senior management from different walks of life and a variety of businesses. It offers the opportunity to draw on the experience and knowledge of others to guide your own business and to discover how they might tackle or interpret a situation you are facing.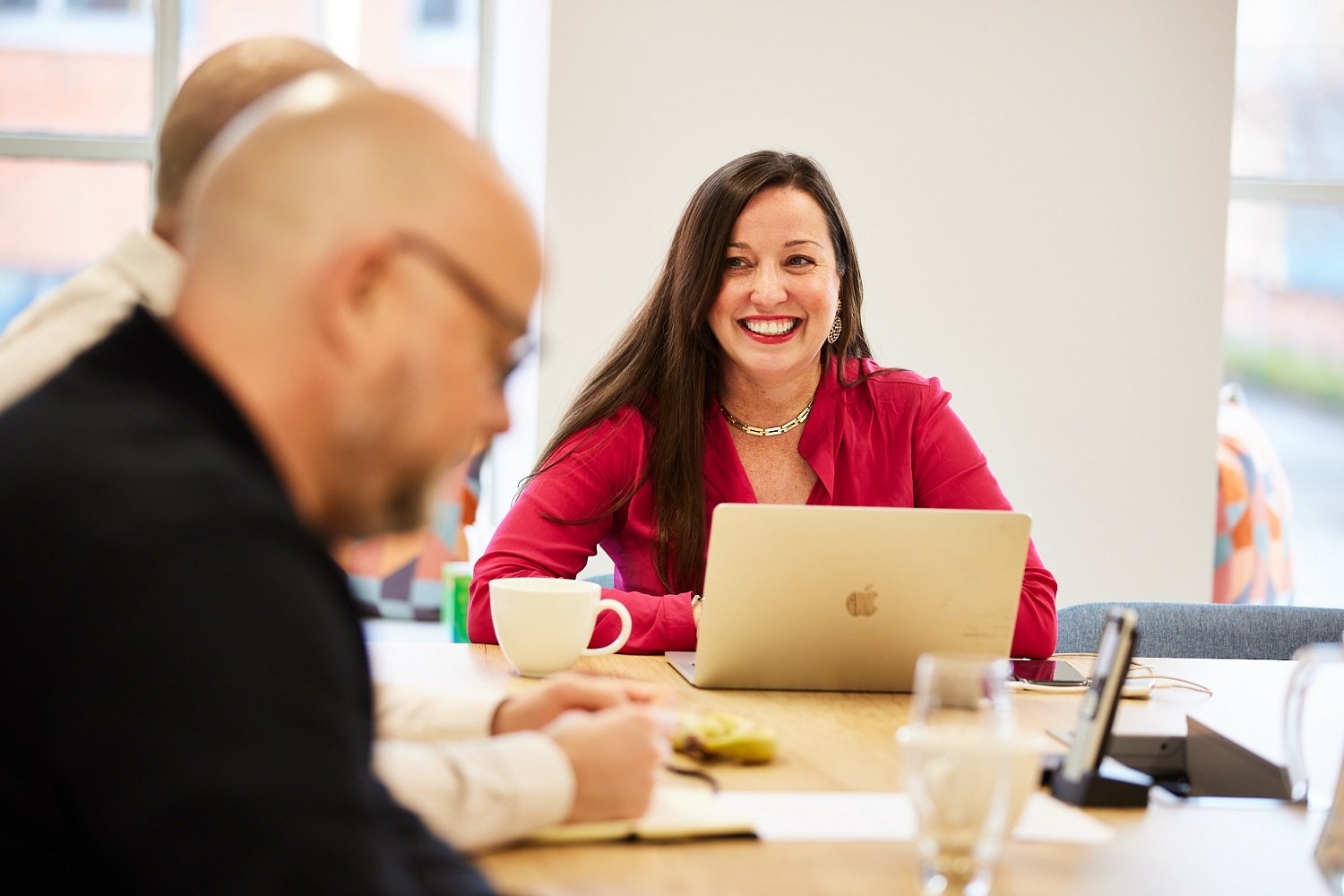 We've got boards running across the UK
Discover more by finding your nearest TAB facilitator.
Unlike traditional business meetings that many of us have experienced, a TAB board gives everyone equal time - equal time to discuss and seek help on their own challenge or opportunity. There is a structured process for the running of the meeting which means everyone also has the opportunity to give their own advice and opinion. We don't allow one person to 'hog' a meeting!
In combination with the TAB meeting, members also get access to our business coaching services.
The other business owners and leaders on your board will be very experienced and will have no vested interest in your business, other than a desire to help you. As a result, they'll give you impartial business advice based on real-world experience because often they will have faced similar challenges themselves. What's even greater is you get to do the same for them. Not only does the board provide accountability and expert advice, it becomes a mechanism for developing valuable friendships.
Our board members' businesses vary in size and experience but we ensure that each of you will get value. (Find out more about our small business advice services.)
If you have decided you want to improve yourself and your business, but feel like you don't have the time, how will that change if you don't take action?
TAB encourages you to take time away from your business and benefit from the insight, experience, and wisdom of your TAB facilitator and your fellow board members. It's a chance to take a step back. This way, you can actually save time by making better decisions and learning from others.
Whilst all businesses are unique in some way, they still face many of the same major issues with time, people, strategy, money, vision and exit.
You are an expert in your sector, but we are all experts in business. The advantage of working with fellow business owners and leaders from diverse backgrounds is their ability to provide new perspectives and different ways to handle the same situation based on real world experience.
You will also get the opportunity to help others with their business growth, by offering your perspective and advice. It's a win-win!
We are confident you will get a return on investment for your monthly TAB membership fee. As we offer personalised business support services, a conversation with your nearest TAB facilitator will guide you through the process and allow them to provide you with your bespoke quote.
We're so confident in our service that we offer a money-back guarantee - if you don't feel you've received value after three months of TAB membership, we'll give your money straight back.
Put simply, no – a competitor cannot join your board. We have a comprehensive process which makes sure that you do not sit on a board with potential competitors. A key part of our screening process allows existing members to prevent new members from joining their board where they feel a conflict of interest could exist. This will guarantee no competitors join your group.
Some of our TAB facilitators offer the opportunity to attend a TAB Taster Board Meeting, giving you the chance to experience how TAB works and the value it can provide for you and your business. Equally, if there are places on an existing board and your facilitator thinks you'd be a good fit, they may invite you as a guest. Find your nearest TAB Facilitator to get the conversation started!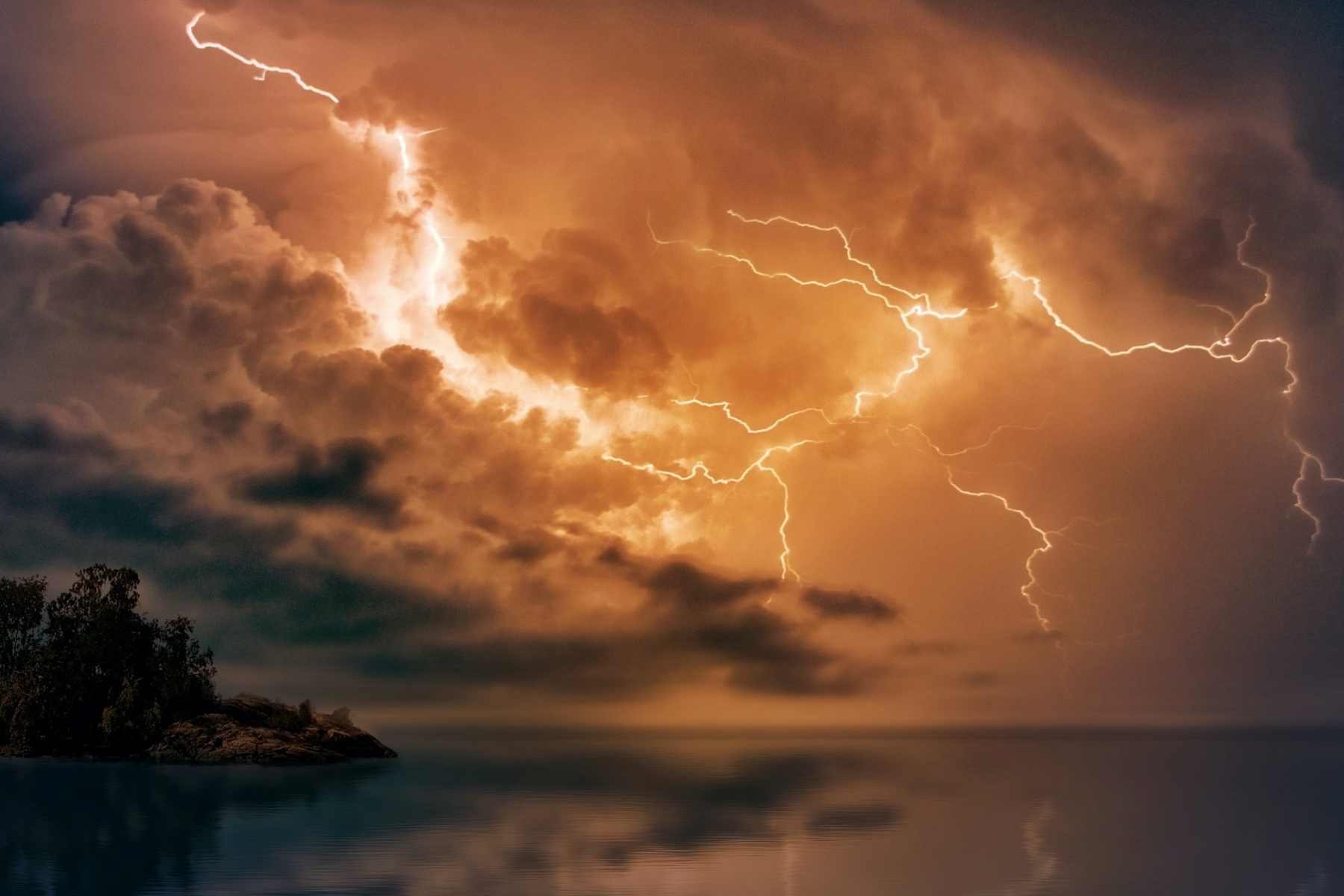 Perfect Storm? Or Perfect Timing?
To an impartial observer I must appear mad. A journalist would simply shake his head in astonishment: 'he can't have read a single word I've written…' Why? Because I am optimistic.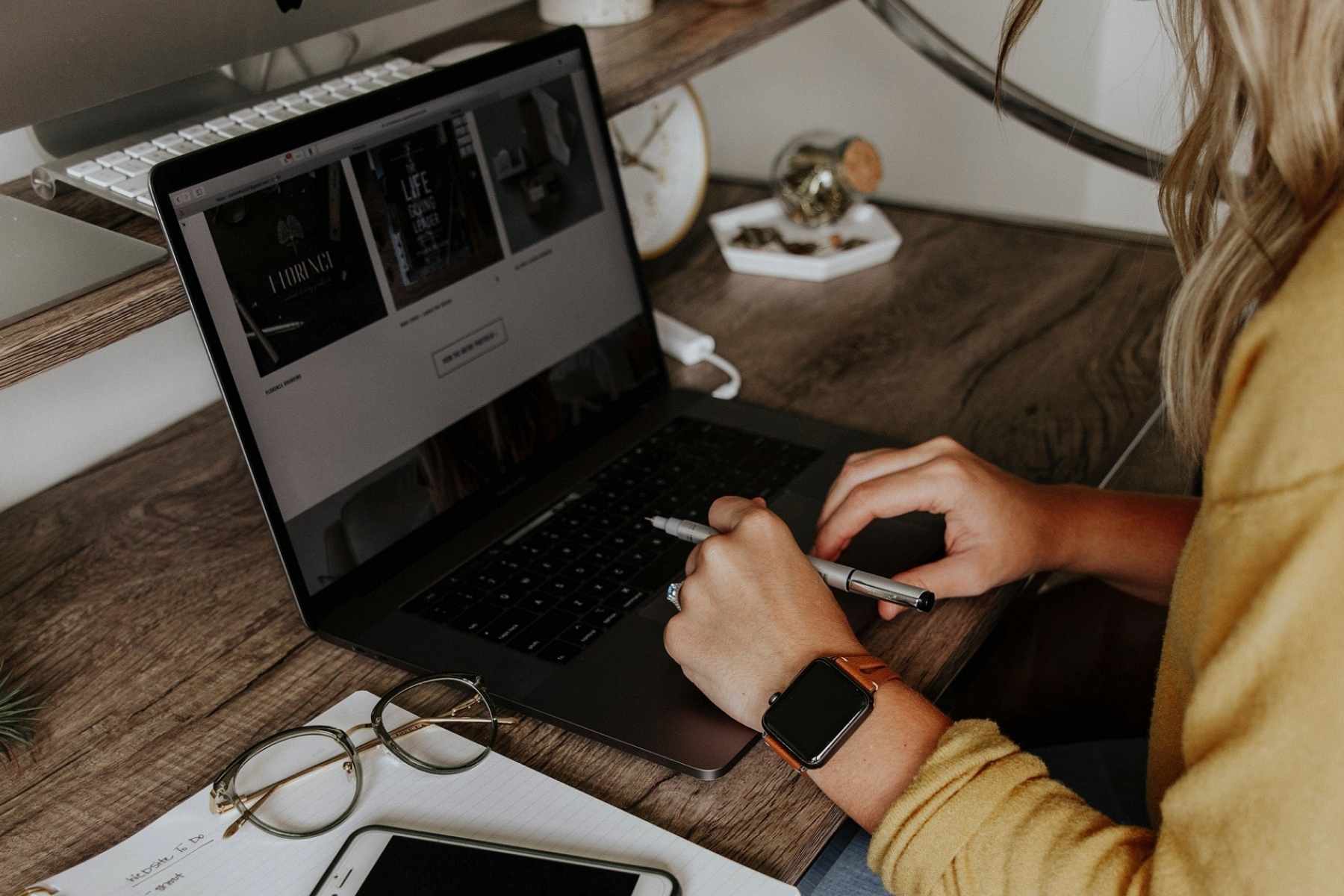 7 key learnings around changing working patterns
Discover seven key learnings around the changing working patterns we are seeing in the UK, including the perspective of SME business owners.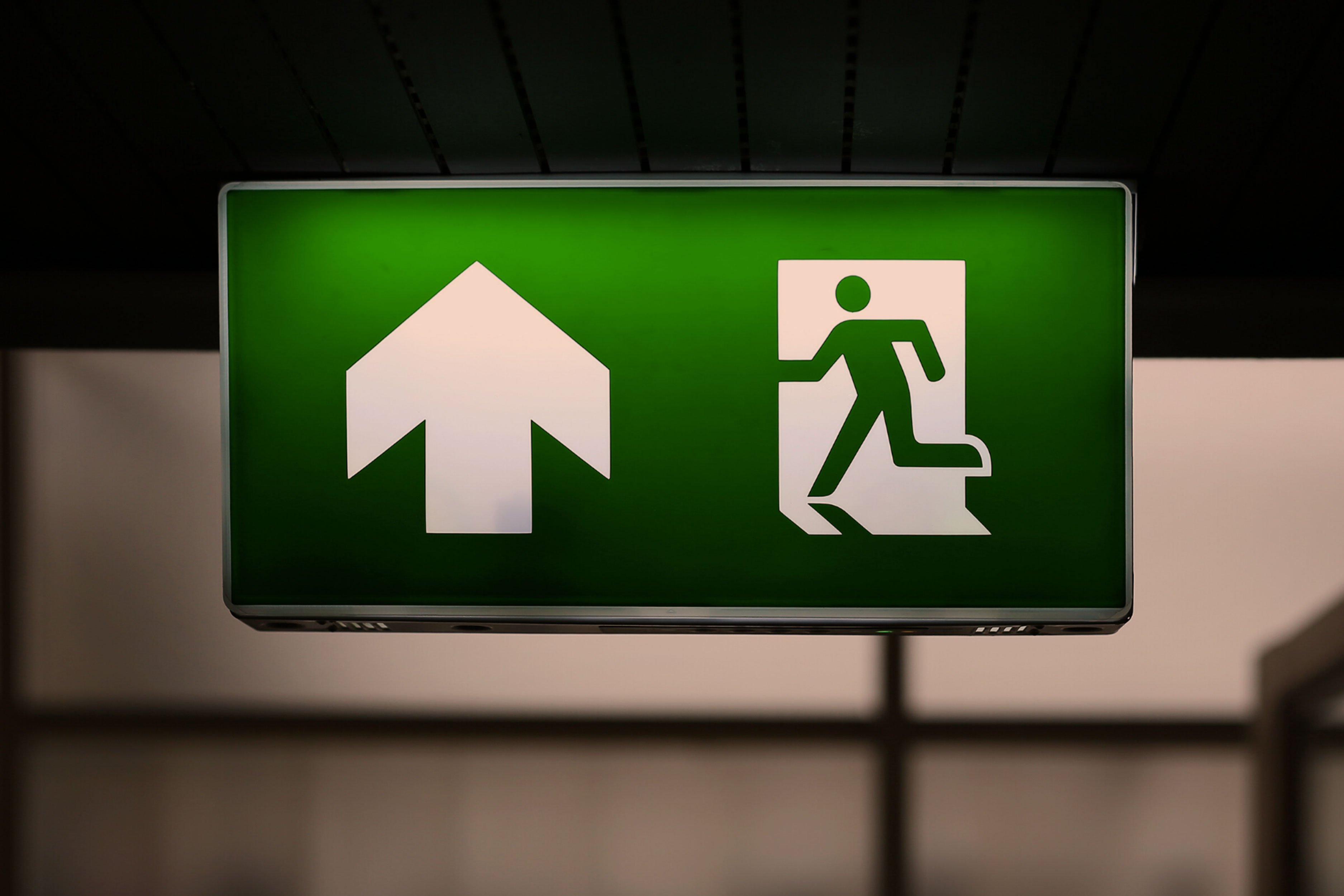 3 life-changing stories of business exits
Read all about how three TAB members had their business life changed by selling their business through the support of TAB and their peer boards.