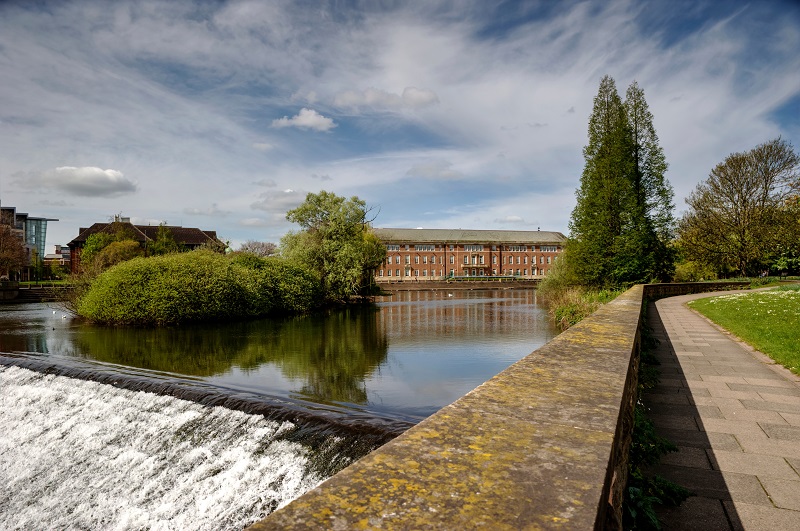 The Alternative Board
Derby and East Midlands
Experience the power of peer support.
Running a business is hard, especially when you're doing it alone.
At TAB, we provide a proven solution to support business owners with actionable advice and unparalleled support.
Sitting on a TAB board, you work through your business ideas with people who have lived what you're living.
Across Derby and the East Midlands, over 45 business owners are currently making better decisions through peer support.
To join them, book a 15-minute chat with Max and find out more.
Discover the benefits of advice from others like you
Start with you
Focus on what you want in life and how your business can help get you there.
Increase profitability
Be held accountable to meet your business targets.
Improve decisions
Take control of your decisions through peer support and proven planning tools
Make better time choices
Spend your time well by utilising the experience of others.
Become a better leader
Motivate your people with the guidance of peers and an expert coach.
Plan a successful exit
Get the best result for you with tailored, hands-on support.
Our members are stronger together
My experience of being a TAB member is absolutely positive! The support I have been shown is of tremendous importance through very difficult and stressful times. TAB has been instrumental in helping me to overcome my business demons and develop my business knowledge and understanding.
Since joining TAB I have made some good friends who laugh and cry together, which is testament to how strong the bond of the Board is. The different skills and diverse range of businesses on our Board means you get such a variety of views to help you see things from a new perspective. I couldn't be without it to help me through some of the challenges I face and the bit of time I need to invest each month in the Board meetings and 1-to-1 sessions has made me more efficient and focused.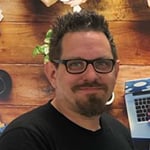 The Alternative Board has helped me to focus on the company's key goals and objectives. You really don't feel you are alone, there is a whole team of other business professionals to support you through any challenging issue you or your company is facing. It really is a great and positive motivating experience. Most importantly, the Board has made a fundamental difference to the performance and profitability of the business.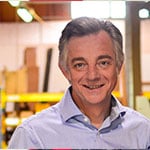 At TAB like-minded people resolve everyday business issues. It's good to go outside of your bubble and get outside guidance…There's more than one way to skin a cat and these guys will show you how to do it.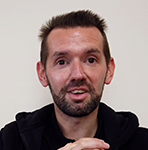 I want to wholeheartedly recommend my now good friend Jimi Ball and the TAB Derby team!
I joined
TAB
in May 2020.
I was feeling quite lost - the business was doing okay, but I wanted more. I wanted more of a direction. I wanted a different approach to the business. I wanted to be a real leader
…
H
aving the 1 to 1 support from Jimi has really given me a focused approach to the business - and I didn't want to let him down either!!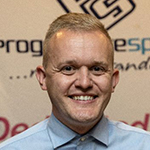 I was first introduced to the TAB at an event at Derby arena, after a discussion with Max I decided to join. TAB takes coaching to the next level as not only do you have a great one to one session you are involved in a monthly board coaching session where other business owners share their day to day challenges. It brings to the table other people's thought process and really does challenge your own mindset and thought process helping towards your own daily focus and running your business.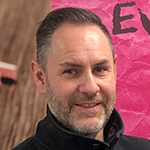 I've been a member of TAB for a few months now and it's gone really well. I'm enjoying the process; I'm already taking a better approach to the company finances and gradually building a really clear strategy for the business. I guess to sum it up, it's got me to hold a mirror up and really look at what I'm doing and how I spend my time. I can't wait to see how my business grows as a result.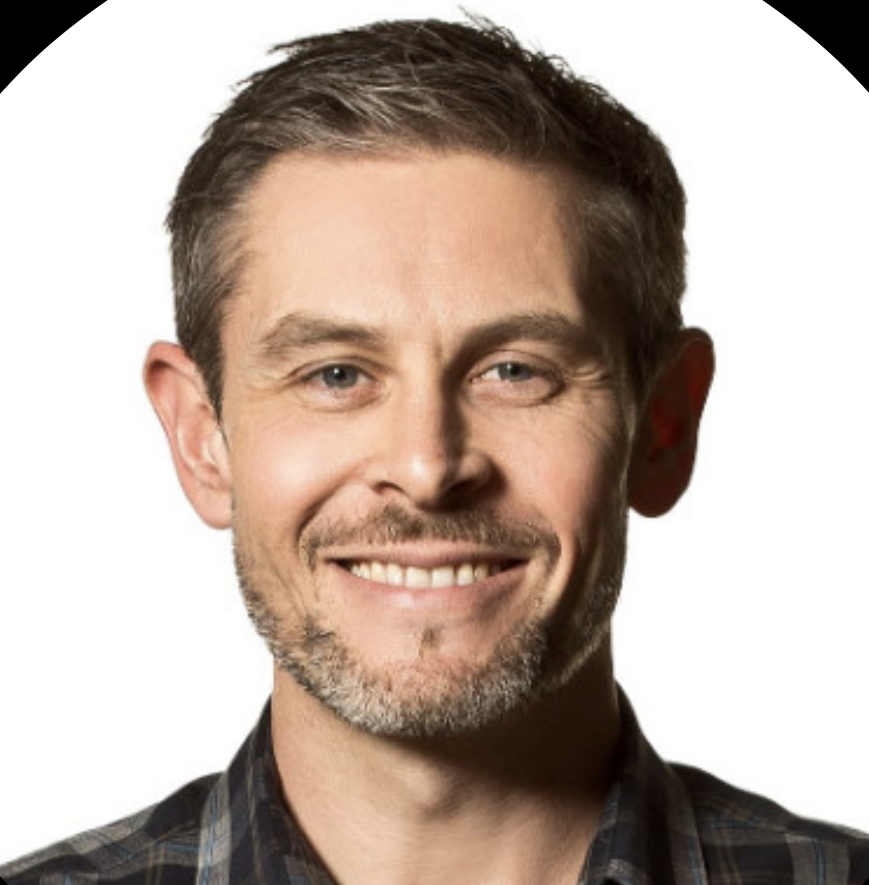 I've been supported through some big transitions at work by the board and by Julian and they are things I probably would not have done without the board and they are some of the best things I have done of late within my own business.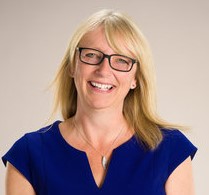 The investment in myself by being on the TAB board has given the business more confidence. We're taking decisions quicker and smarter, which is enabling us to grow our business in the current market.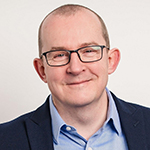 Julian is highly adept at seeing straight to the heart of an issue. He has the ability to create a level of trust and understanding very quickly when interacting with my team and they value his advice and suggestions as much as I do. He offers unflinching support and his ideas and solutions are incredibly valuable.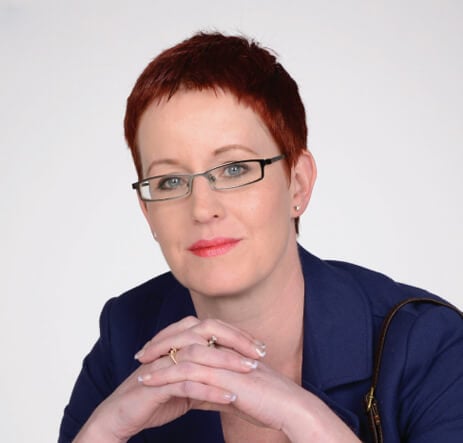 It can be a bit lonely at the top. You're sometimes getting it from all angles... So having people there that you can sound ideas off can be a real benefit. You get to voice your ideas to a party of people who you grow to trust, and they scrutinise your ideas and also offer beneficial insight from their past experience.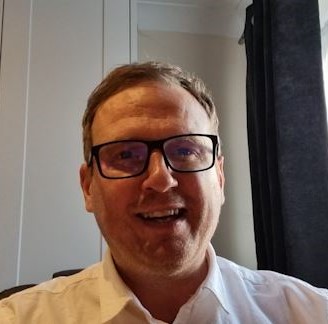 TAB allows you to focus on what is the highest value and most challenging problem to solve… it gives you the ability to surface and focus on your business challenges… and it's great that other people round the table have been on similar journeys.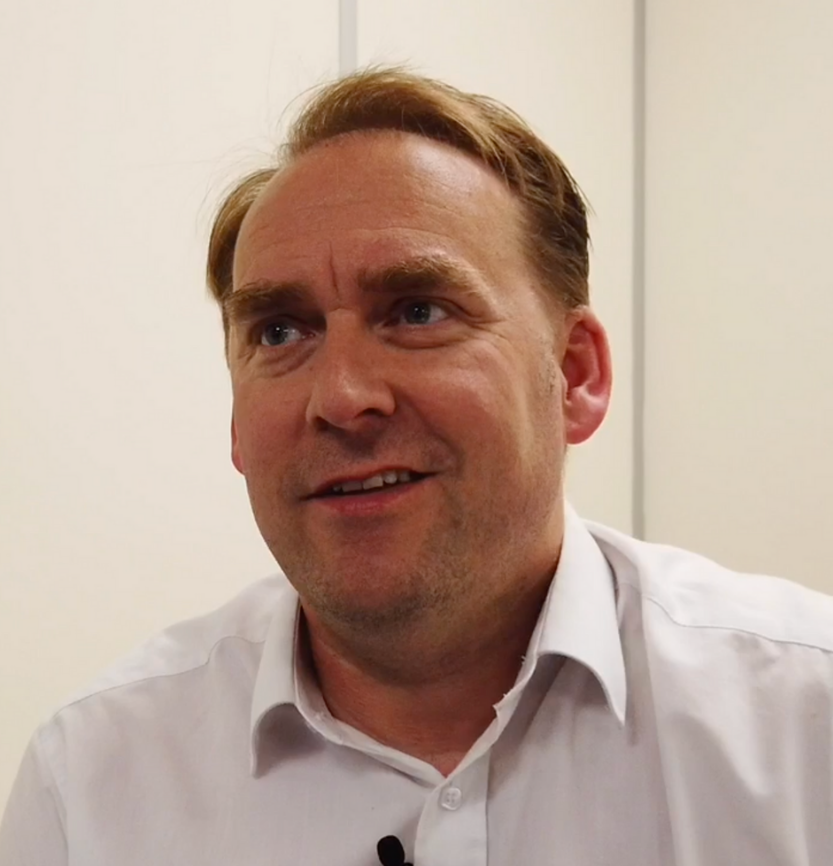 Our members in Derby & East Midlands
What is it like to be a TAB member?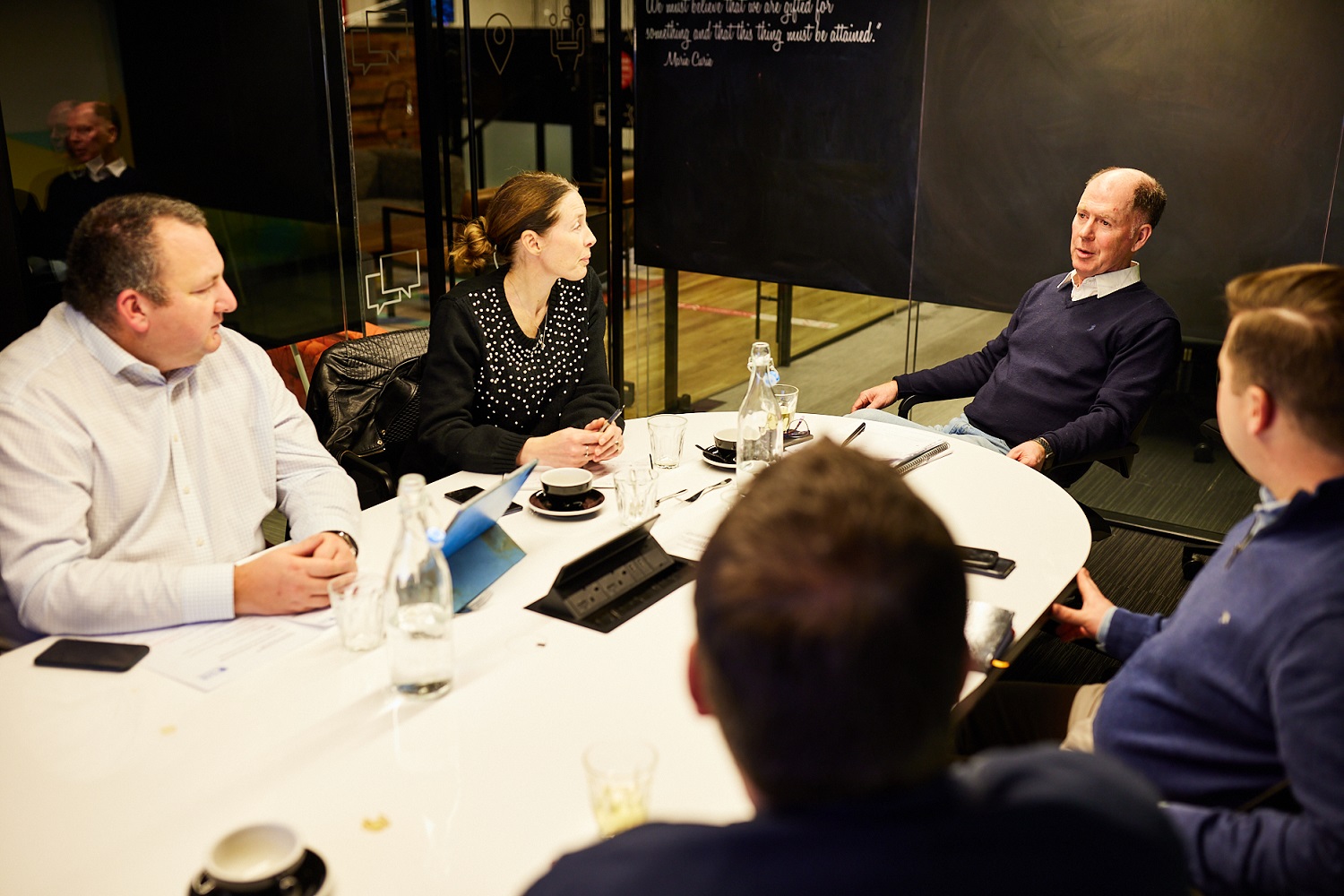 There's more with TAB Derby and East Midlands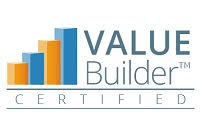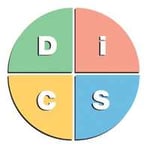 Get a comprehensive report which evaluates how ready you and your business are for exit.
Enable your team to work better together through DiSC behavioural workshops.
Get in touch with one of the team.
They will contact you to arrange an introductory meeting.
During which, you'll chat about whether TAB is right for you and your business.
Attend your first TAB board meeting and experience the power of peer support.
There's no obligation, only an opportunity to find out more.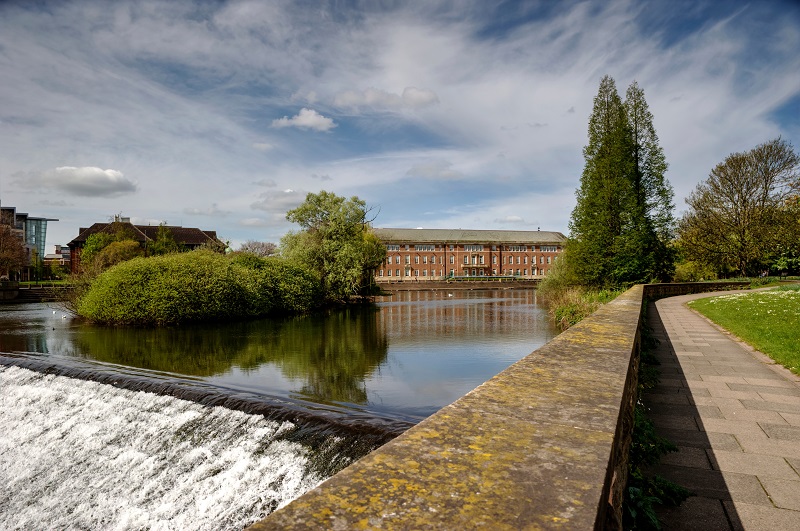 Your Derby and East Midlands Business coaches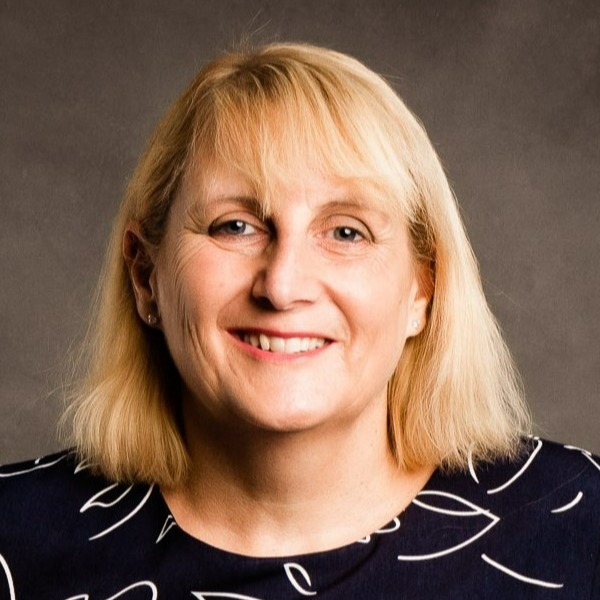 Liz is a Partner, Facilitator and Business Coach for The Alternative Board in Derby and East Midlands Central.

With a background in sales and marketing leadership, Liz has a broad spectrum of experience gained during her 30-year career to date. This includes corporate marketing roles within Bass/Coors and launching Thorntons products across the grocery sector, generating sales of £120m+.

10 years ago, she decided to strike out on her own after feeling frustrated and unfulfilled within the corporate world. Liz has since experienced the highs and lows of being a business owner herself, as a marketing consultant, retail outlet owner, and now running her own coaching practice.

As a result, Liz has a wealth of expertise, advice and ideas to bring to a range of business opportunities and challenges. She is passionate about helping fellow business owners gain clarity around their personal and business visions and helping them achieve those dreams while maintaining a balanced and enjoyable life.

As part of creating her own high quality of life, Liz is a nature and dog-lover, a lifelong learner, including through travel, plus board trustee and treasurer for the Derbyshire-based me&dee charity.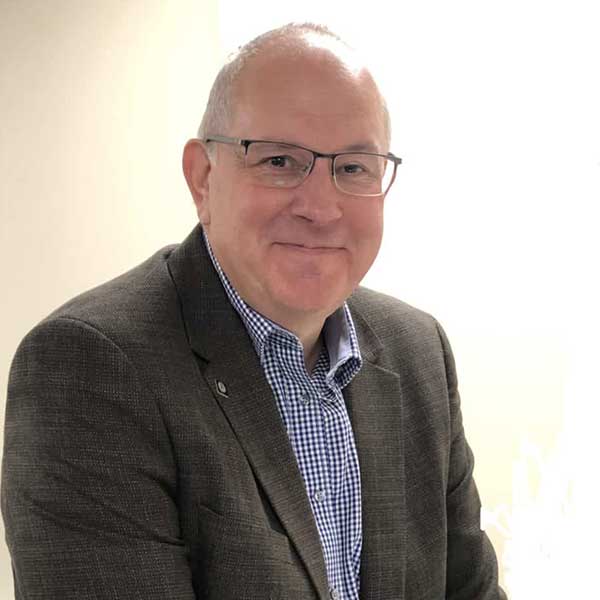 Phil Dobson is a Partner, Facilitator and Business Coach for The Alternative Board in Derby and East Midlands.

Phil's background is in management within SMEs, and continues as a Director of a local business.

He has over thirty years of sales and business management experience along with strong leadership, organisation, planning and people skills developed during time spent working in the manufacturing and distribution sectors both as a senior manager and shareholder positions.

Phil spent 5 years as a TAB member, working towards his business and personal vision. Phil has experienced all of the highs and lows faced when starting and growing a new business and knows how difficult it can be to achieve balance and personal fulfilment alongside success.

As a longstanding member of The Alternative Board, Phil sees the support, advice and guidance from his coach and peers as critical to the progress of his business and personal development and is now eager to be able to offer that same support to other business owners in his community.

Phil also supports local charities in the area with 10 years in the Round Table, helping to raise over 100K for good causes. His newfound work/life balance allows him to enjoy more time with his family and to indulge in his love of outdoor pursuits.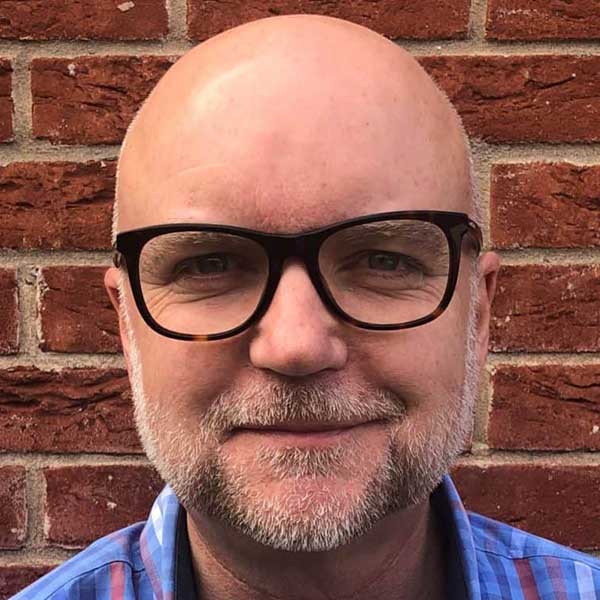 Max is the owner of The Alternative Board in Derby and East Midlands Central. He is an experienced executive, having spent 25 years running a variety of different companies ranging in size from £8m to £50m and from 40 people to 400. With a background in Marketing and Sales with Brands such as Pretty Polly and Hush Puppies, he moved into General Management with Mattel Toys in Amsterdam, responsible for Eastern Europe, The Middle East and Africa.
Deciding it was time to move back to the UK in time for the important schooling years for his boys and to leave the big Corporate world behind, Max took over as CEO of Maclaren pushchairs in Northamptonshire before spending time as MD/CEO of manufacturing companies in Housewares, Decorating Products and latterly Furniture, for a number of Private Equity owners.
In 15 years of running SMEs, Max has experienced nearly everything that the business world can throw at you, including acquisitions and disposals; people challenges; factory relocations and closures; more people challenges; cash flow dramas; opening new channels of distribution; yet more people challenges; managing rapid growth, and finally, more people challenges! He learned the hard way that running SMEs can be a very lonely experience, and being able to "swap notes" with fellow business owners was a massive benefit. He formed his own unofficial Peer Board with a number of contemporaries in non-competing businesses within the DIY products sector, and that experience is ultimately what attracted him to The Alternative Board.
Now firmly established as a business coach and advisor, Max has a passion for helping business owners get to the heart of their challenges and calmly put in place solutions to help them achieve their objectives. If all of this can be achieved whilst walking his dogs or hitting a golf ball, then even better!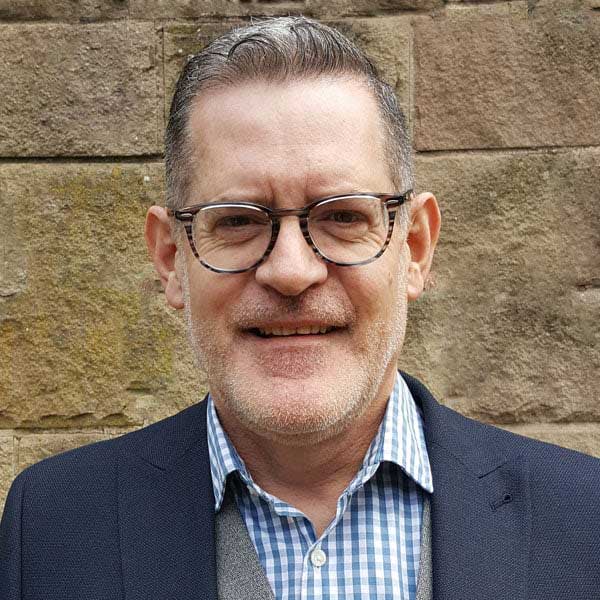 Julian is a Facilitator and Coach for The Alternative Board Derby in Derby and East Midlands Central.
Julian joined TAB in March 2010, developed his business extremely well, and in line with his personal vision, successfully concluded a sale of his franchise to Max Crosby-Browne at the end of 2019. Julian developed 5 Peer Boards in Derby with members from a broad cross-section of industries, including retail, marketing, manufacturing, and accountancy and training companies.
Julian remains involved with TAB and supports members in Max's territory.
He has an extensive breadth of knowledge gained from working with large Corporate PLCs as well as a number of SMEs. His 35 years of experience includes significant commercial, general management, and overseas roles.
Julian's career has involved time spent in the textiles, print, creative design, consultancy, and packaging industries, and his particular skill and knowledge base relates to sales and marketing, brand development, strategic planning, and change management. He has an eye on the 'big picture' and leads and managed business units of multi-discipline teams with up to £100m turnover with 3000 employees as well as a team of less than 10 in an SME.
Julian's career started with the Coats Viyella Group, where he worked his way through the management ranks to become a Managing Director by the age of 29. 15 years ago, Julian decided on a career change and worked with SMEs across a number of industries, successfully developing sales teams and winning strategies for business development.
Julian's engaging style, leadership acumen, and ability to challenge the status quo have ensured success for all the teams he has worked in and are what triggered his focus and commitment towards business coaching.
Julian has a passion for people and the improvement of their personal and business lives and believes that The Alternative Board provides a unique, dynamic and challenging environment supported by a number of outstanding business development tools to ensure a business can fulfil its potential and deliver the rewards for the owner that he or she deserves.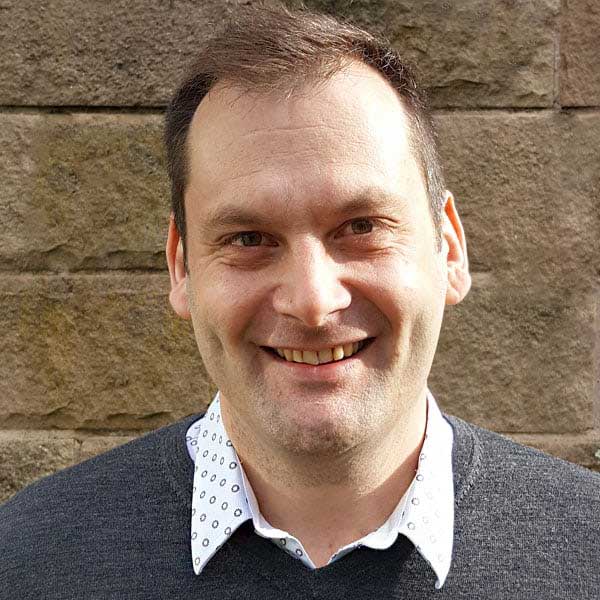 Jimi is a Facilitator and Coach for The Alternative Board in Derby and East Midlands Central.
He has over 20 years of leadership and management experience gained within the private and third sectors.
Jimi has an established record of leading and delivering strategic projects in the print & packaging industry and leading and influencing change in the third sector. Following his career change from IT Manager for a large global print business to strategic lead for Leadership Development in a large national charity, Jimi coached and supported CEOs, Chairs and Senior Leaders in multi-million-pound charities across the UK.
He has also led a regional charity through a time of significant change, leading the business through strategic development, cultural change and process improvements leading to growth and sustainability.
Jimi has run a successful consultancy business for the past four years, working with private and large third-sector businesses. He has been running TAB boards for three years – in line with his personal vision to enable others to achieve their full potential. This, combined with his leadership and business skills, brings lasting benefits to TAB members and business owners in the East Midlands.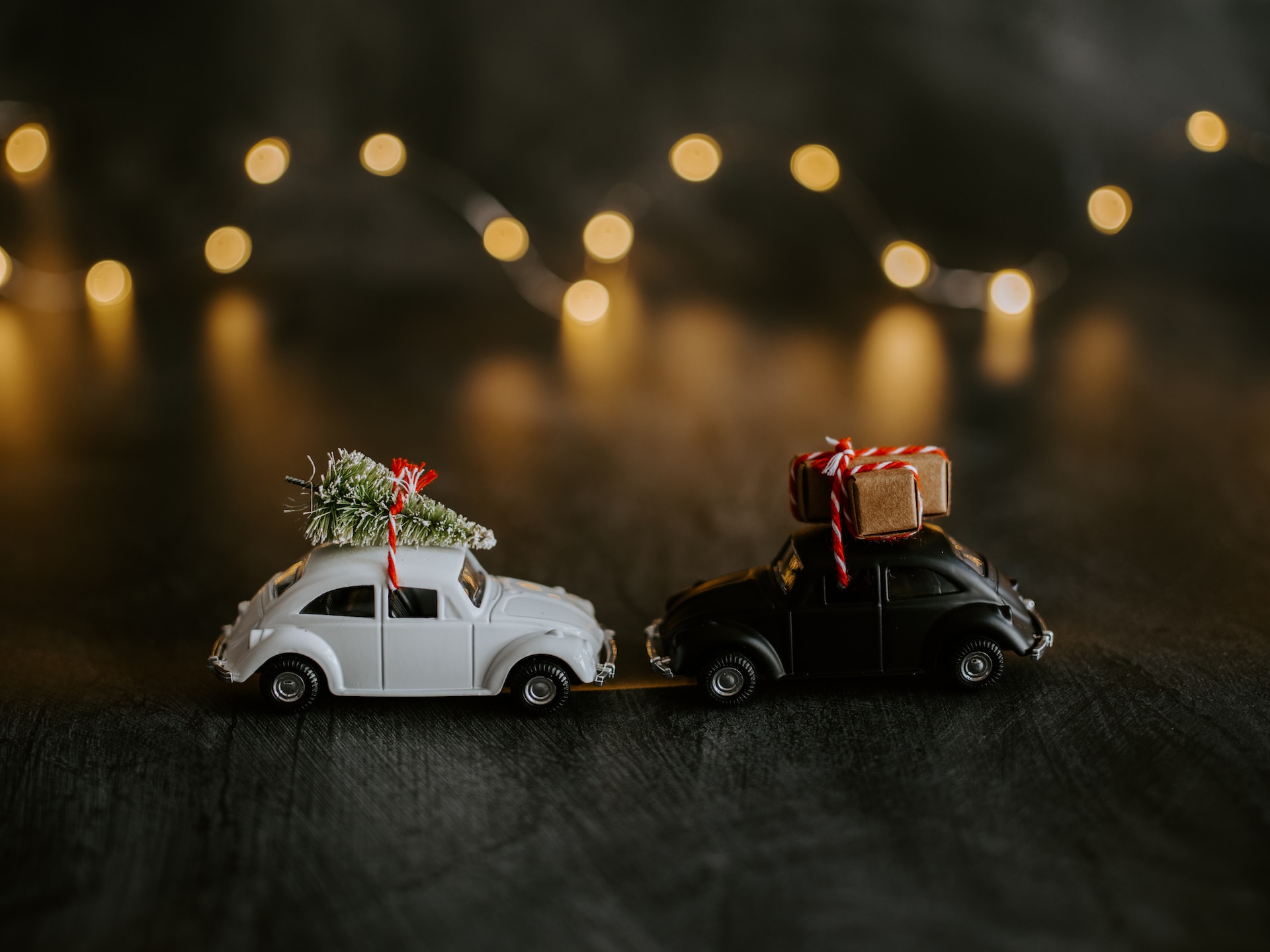 Essential Self-Care Strategies for Entrepreneurs During Christmas
Discover how business owners can beat the Christmas demand and prioritise their well-being.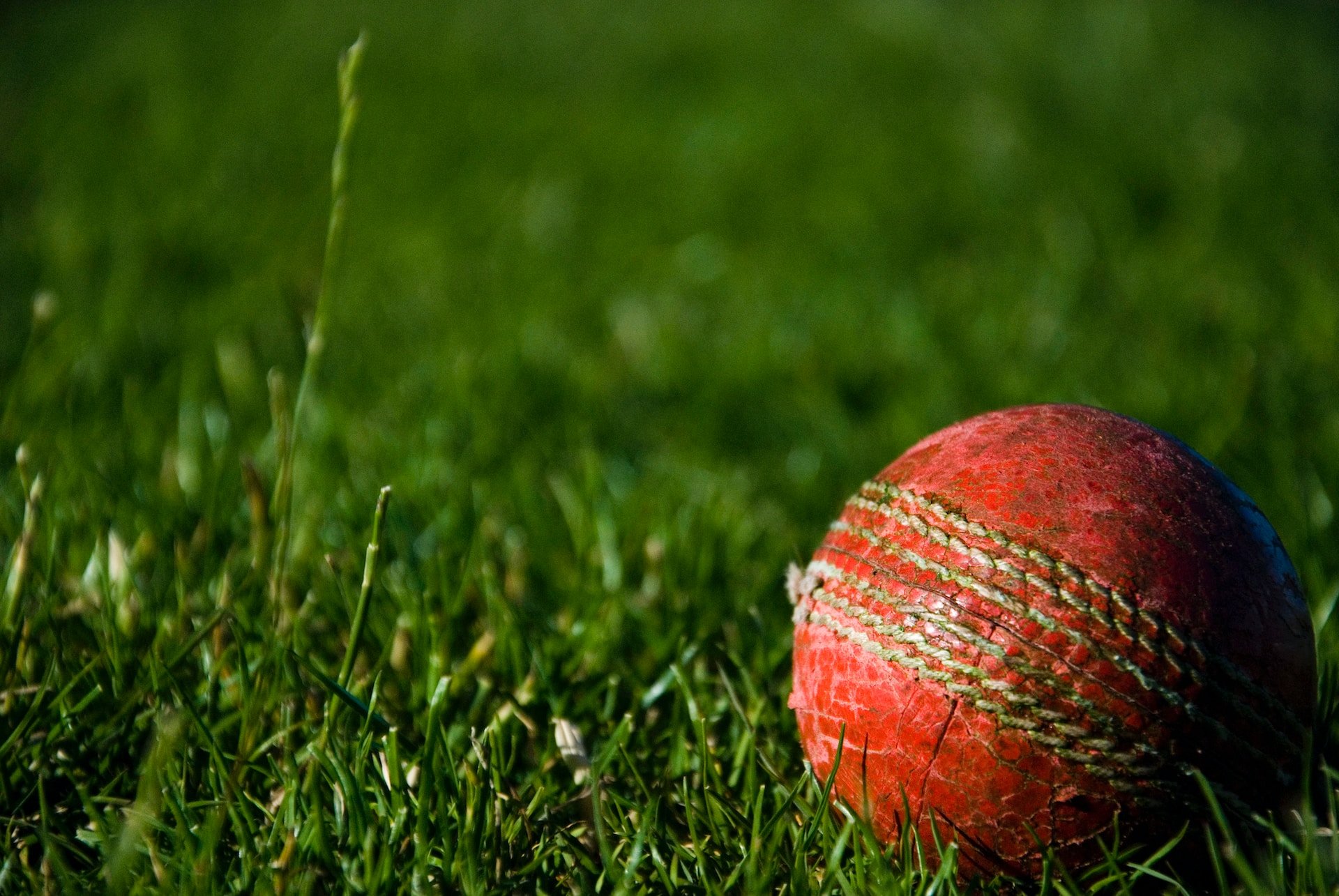 India the Superpower
Ed Reid analyses India's cricketing prowess at the 2023 World Cup and its reflection of the country's soaring global economic influence.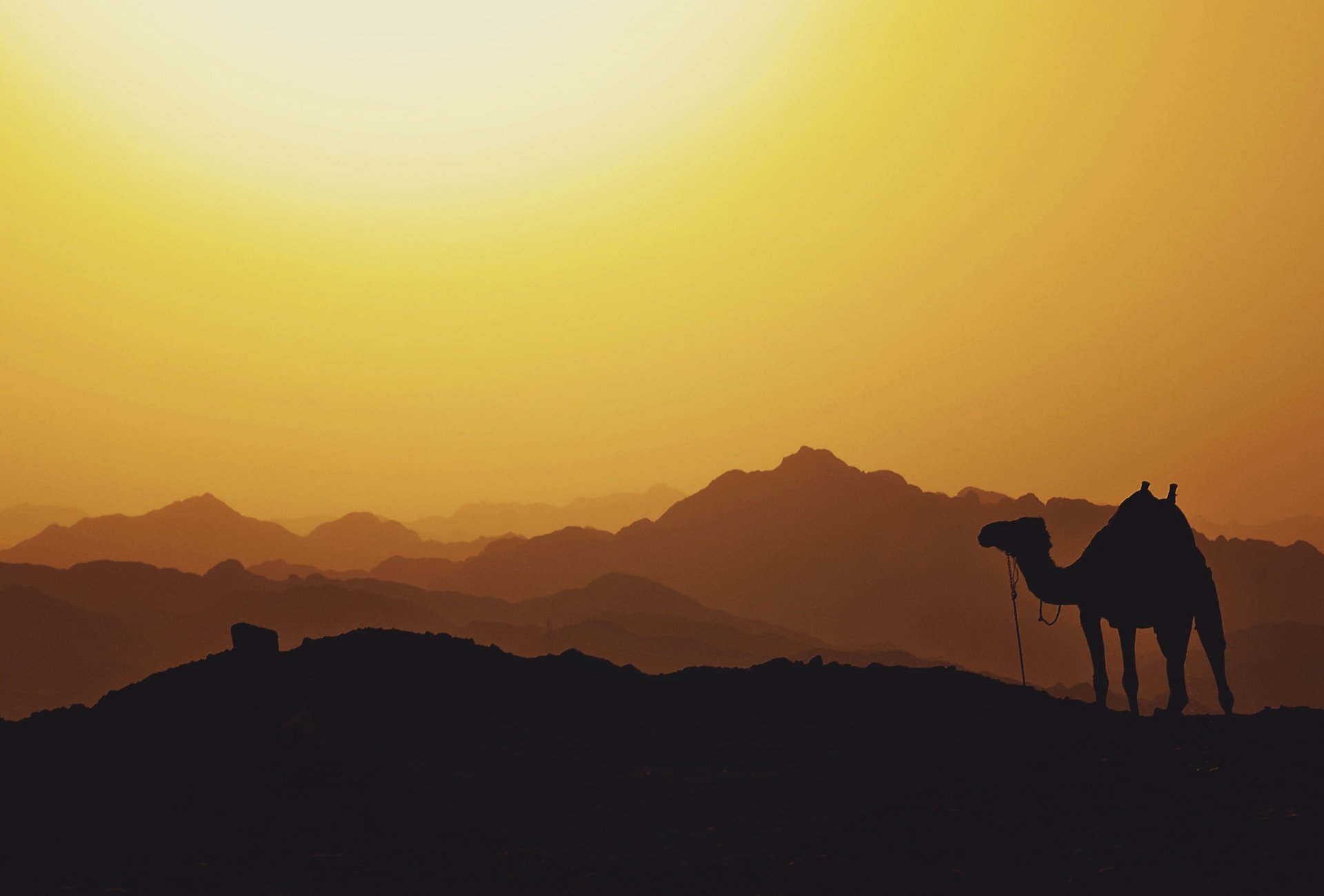 What does conflict in the Middle East mean for our economy?
Ed discusses the latest conflict in the Middle East and the significant impact it's likely to have on the global economy.