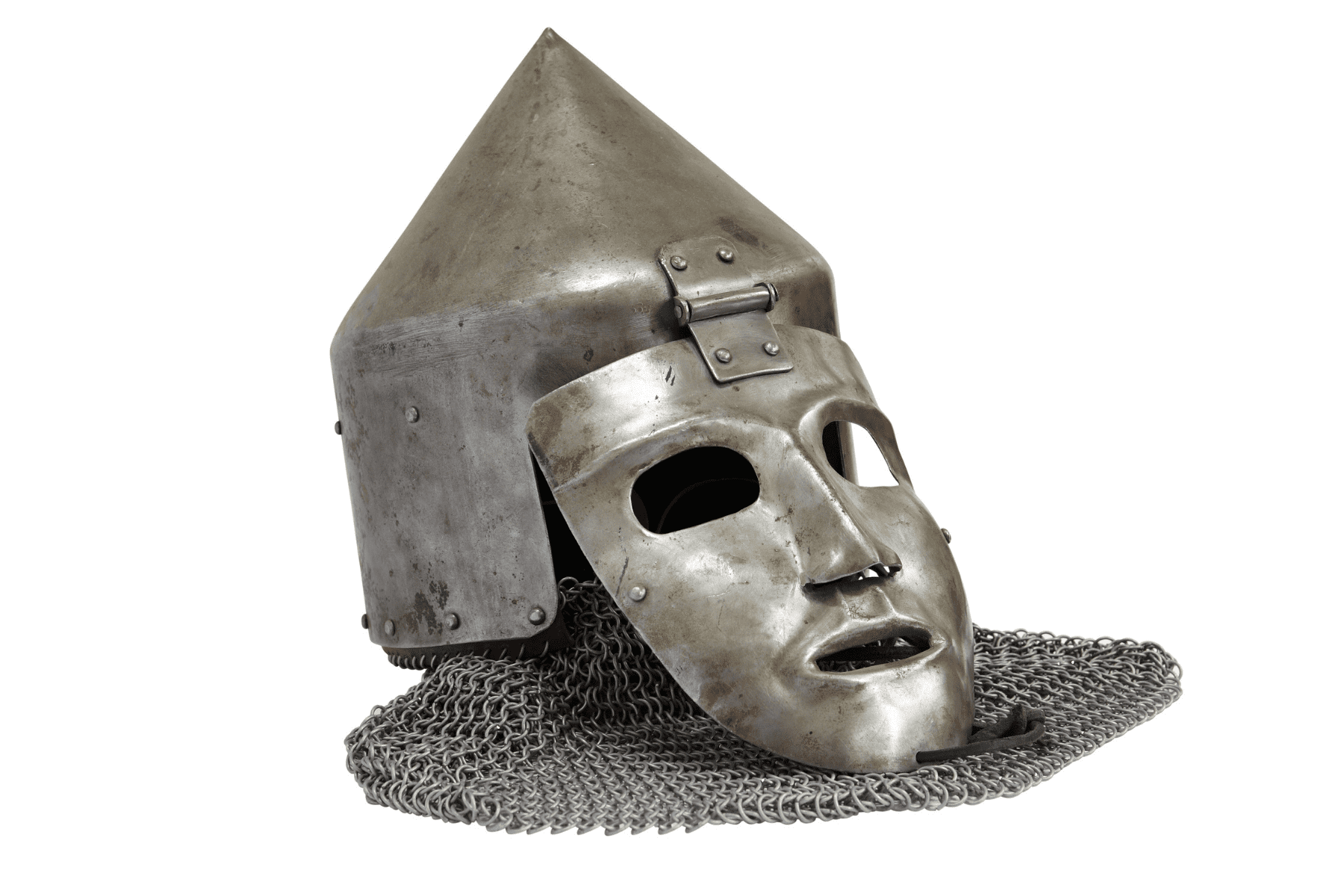 The Man in the Iron Mask is Optimistic…
Ed's Blog
| 3 minute read
by The Alternative Board (UK)
The Man in the Iron Mask is optimistic…
The secret brother of Louis XIV? The rightful king of France? But he's locked away; imprisoned, his features hidden behind the iron mask.
Or maybe it was Miss Havisham… Jilted at the altar, living alone in a ruined mansion, prematurely aged by the lack of sunshine – and slowly going mad…
Then again it could have been Steve McQueen. Virgil Hilts, the Cooler King, back in solitary as he endlessly bounces his baseball against the wall, planning yet another escape attempt…
As many of you know, I had Covid over New Year and spent a few days locked in solitary. Covid itself – thankfully – didn't affect me too badly, and I'm now fit and rarin' to go again. Being isolated? That did affect me…
But it's behind me now – so welcome to the first blog post of 2022. And a very Happy New Year to anyone I haven't already said it to.
Let me begin by looking back to the final post of last year – and the five predictions I made for 2022. 'We'll have a new PM by this time next year.' I don't think we'll have long to wait. Bring-your-own-boozegate seems to be taking care of that one…
'Inflation will be the scourge of 2022.' Even the Bank of England is now accepting that inflation will reach 6% by spring. 'But we expect it to come down after that,' they say – something the Chancellor will no doubt repeat in his Spring Statement. In truth, they can't say anything else. Given the way the 'war for talent' is pushing wages up, I'm not so sure, especially with the US apparently braced for a 'brutal' inflation report on Thursday.
'Work/life balance will continue to tilt towards life.' See above: my year started with it tilted a little too much towards 'life.' But yes, owners and directors of SMEs are going to have a tough year balancing productivity and results with employee satisfaction and retention.
'There'll be a major cyber-attack in 2022.' And that was before I read how fraudsters would be making greater – and more effective – use of AI in the coming year. 2022 is the year when there'll be no such thing as 'too much security.'
So that's brought you up to date on four out of five predictions: the fifth one was, of course, the most important. 'TAB members will continue to be optimistic.'
It has certainly been a start to the year when it's been easy to be exactly the opposite. Insolvency experts Begbies Traynor have rubbed their hands together and predicted 'a wave of insolvencies' as Government support measures are removed. It appears that the pandemic may have killed off entrepreneurial opportunities – and maybe our entrepreneurial spirit – with the number of self-employed falling by 700,000 over the last two years.
But perhaps the most interesting 'bad news' article I've read – certainly from a TAB UK perspective – was this one.
It concerned the third annual 'Disruption Index' – a survey of more than 3,000 senior executives from across the globe. And I'd be absolutely certain that the results would hold good in the UK.
Last year 25% of the execs surveyed saw Covid as their principal concern. This year? Just 3% of CEOs.
Simon Freakley, CEO of Alix Partners, the company that organises the survey, said, "When we asked people what was keeping them awake at night Covid didn't even make the top 10." So what was in the top 10? "Issues like the impact of AI in their sectors, governance issues from new regulation, environmental issues, balancing responsibility with making a profit."
Go back to the previous survey and new competition was a worry, along with technological changes and data privacy and security.
But what was the one thing CEOs worried about above all others this year? Losing their jobs. In 2021 51% of CEOs were worried about being handed their P45. This year the figure has leapt to 72%.
That's a staggering increase – and let me throw in one more result from the survey. There was almost universal agreement – 94% of CEOs – that their business models would need to 'fundamentally change' over the next three years for their companies to 'stay relevant' in their respective markets.
I can hardly think of a better reason to be a member of TAB UK than those last two stats taken together. Are members of TAB UK worried about losing their jobs? No, they're not. But make no mistake, half a dozen other successful entrepreneurs holding you to account every month is every bit the equivalent of a monthly meeting with the investors and shareholders.
And yes, we all know that our businesses will need to adapt to 'stay relevant.' What better way to make sure we're doing that than the monthly board meetings?
It's going to be a challenging year – and we'll face far greater challenges than Covid. But we'll face them together. There's no more appropriate start to the year than the annual reminder of my favourite proverb. If you want to go fast, go alone: if you want to go far, go together.