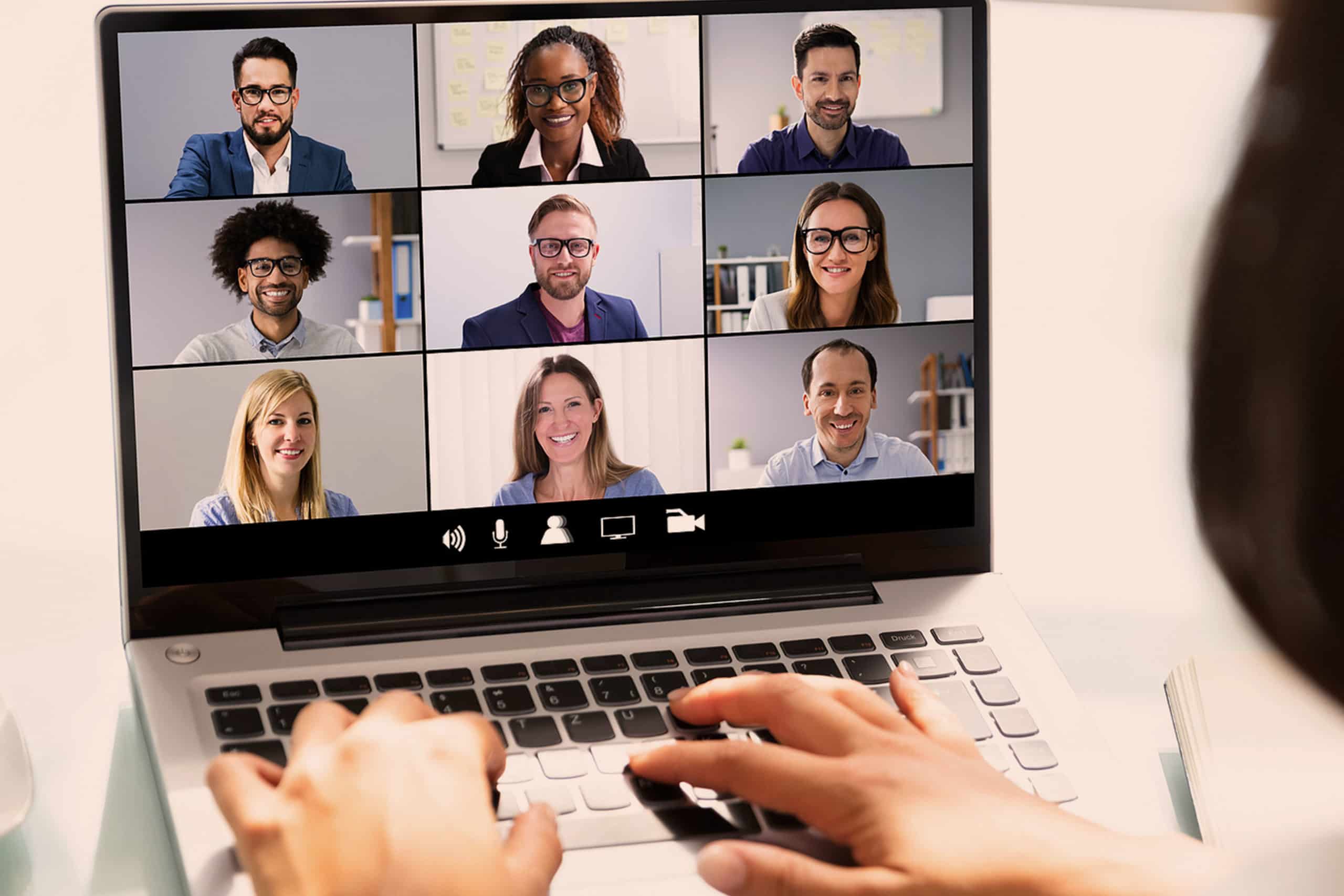 Best practice for internal communications in the new world
People management
Sales and marketing
| 6 minute read
by Deborah Kingsley
As business leaders we are used to putting a firm focus on our external communication and marketing. We probably know how to engage and motivate our customers and how to keep in touch with key stakeholders like suppliers, banks, and potential new customers.
Then COVID came along and demanded that we look more closely at how, when, and why we communicate with those closest to us. Suddenly, whether you've got 2 employees or 200, how you communicate with your staff and how you keep them connected and motivated has an even bigger impact on your business.
COVID has put into stark reality what we already know. That those businesses who treat their employees well and with integrity have a better reputation with, and command greater loyalty from, their customers and the market in general. With the added advantage that these companies are more likely to attract high quality candidates and to retain good members of staff too.
So how do you put a spotlight on internal communications best practice and ensure everyone is truly connected in a remote, socially distanced world?
The biggest shift is that it is no longer about the type of benefits package you offer, or whether you have a decent coffee machine. The perfectly formed staff handbook of benefits is less attractive now than how you engage with and treat your people on a day-to-day basis. This year has spotlighted those businesses who care about their people and those who absolutely don't (stand up Wetherspoons). And the good news is that you don't have to be a giant corporation with a huge internal comms budget to do this. You just have to have integrity and commitment and follow some simple steps.
1. Keep to 'business as usual' as much as possible
In times of extreme change and challenge, such as the current COVID-19 pandemic, people need some sense of stability. While you may have had to change the way you do things, and been creative in order to keep your business going, you can still keep a sense of 'business as usual' with your people. Keeping to your regular meetings, plans and reviews helps your people – wherever they are – to maintain a structure they can work with. It also helps them to plan their day, for example caring commitments, around these critical points.
2. Be serious about worries and concerns
Your people are likely to have a number of concerns. With the easing of lockdown and the slow return to work, there will be a range of considerations that you need to be aware of. If you've furloughed staff, they may be concerned about their job security. There may be people who use public transport to come into work and are worried about getting back on board. You may have people with care responsibilities who are anxious about not being at home all the time. And there may be people who are desperate to get back to the office because working at home is not working out.
As a leader, you need to be clear that you will take all staff concerns seriously, and that you will balance those concerns with the need to get back to business safely. Don't be afraid to talk about all the issues – demonstrating that you recognise them is the first step to showing understanding.
3. Use a mix of channels in your internal communications
The way you communicate with your people matters. Using the right channels for the right communication helps to increase impact and encourages your people to engage with what you're saying.
You'll need to communicate with individual members of staff, and you can ask how they'd rather do this – by video call, phone call, email or safe face-to-face meeting. You can also use video calls to run all-company meetings, where you can let people know what's happening and take questions on what comes next. Most virtual video tools offer a chat function. Encourage people to use this as a way to log their questions and comments as the discussion ensues and to encourage general chatter while the main meeting is going on. It brings a degree of informality and personality to what is after all an artificial setting.
Formal communications may need to come via email or even post, while you can use your intranet or communications apps for informal business updates. And you may even have set up a WhatsApp group or something similar to keep things going socially and to share non-business information
Here are some of the things we and our clients are doing to help their teams stay in touch:
Daily check-in / out
Embrace the video conferencing tools now available and get your team together daily if you can. It's a chance to:

· Set the agenda for the day or week ahead

· Reflect on issues and concerns people may be having, particularly when everything is changing so quickly

· Give permission directly to embrace different ways of working

· Share your own hints and tips for coping

All-company get togethers
Can you get everyone together? Even for 10 or 20 minutes, can you ask everyone to be on-line or on a phone call so they can all hear directly from you in a live chat?
Live chat, Yamjams, webinars
Technology now allows plenty of ways to have live and interactive communication. Make yourself available for a Q&A session and if necessary, plant a few questions to get the conversation started.
Video
This is an easy way to develop a message. It doesn't have to be studio standard, it's just important to show up and deliver your messages. Why not encourage your managers and team leaders to do the same?
Email
There are probably too many going around so beware of adding to the noise. But if this is your only vehicle, use the same time of day or day of the week to post short messages to keep people in the loop.

Sharing things like your 'thought of the day', examples of great team work, feedback from customers or technology hacks that help to keep people sane are all ways to keep connections as well as transferring useful information.
(Here's a link to a practical example of how we set up an internal communication structure remotely and quickly when lockdown happened)
4. Be a clear communicator, be visible, be available
Demonstrating leadership when things are uncertain isn't easy. When difficult messages or decisions are being taken, or when business isn't going as well as it might, it's time to double the communication, not reduce it. When people are working remotely it's time to find ways to be more visible than usual. Here are a few tips on how to 'show up' when the working environment is uncertain. You might also be interested in TAB's management tips for managing both remote and office workers.
5. Give people time
As business owners ourselves, we know that you want to get things moving and take decisions quickly and efficiently so that you can protect your business and the people who work with you.
But it's also worth remembering that everyone is dealing with the situation in different ways. Some need a clear transition period to adjust to new ways of working so ensure you have a clear plan about any return to office work. Some are still making their own decisions and arrangements so make sure you are clear about your return or working from home expectations so they can plan accordingly. Most will want to feel informed and consulted so make sure you are committed to regular updates and opportunities to feedback on concerns or worries and if possible, consider a small survey to ask people their thoughts and preferences, so you can build on their needs more comprehensively.
Invest in your internal communications now and see the benefit on your external reputation
It may be an old adage that the most important asset in your business is your people, but it's true. Research shows happy staff are loyal, more productive and stay with you longer. They are also more likely to recommend you to customers and candidates. They give better customer service – whether directly or indirectly – and they have a real investment in your success. Never has that been more important.
Good internal communication makes your employees feel valued and consulted. Engaged employees are creative, make great suggestions and innovations and contribute far more to your business than people who feel ignored and undermined – these people will leave your business and go elsewhere.
As we approach autumn where there may be a second spike of the pandemic and while we are trying to get our businesses back on track, good internal communications could be the difference between success and failure.
You can find out more about how to approach your comms proactively by taking a look at our internal communications work with a FTSE-listed company, and our ongoing internal communications strategy for Furlong Flooring, for which we've recently been shortlisted for an award by the Institute of Internal Communications.
Deborah Kingsley is Managing Director at KPC Creative Communication, an award-winning communication and marketing consultancy, and TAB member.