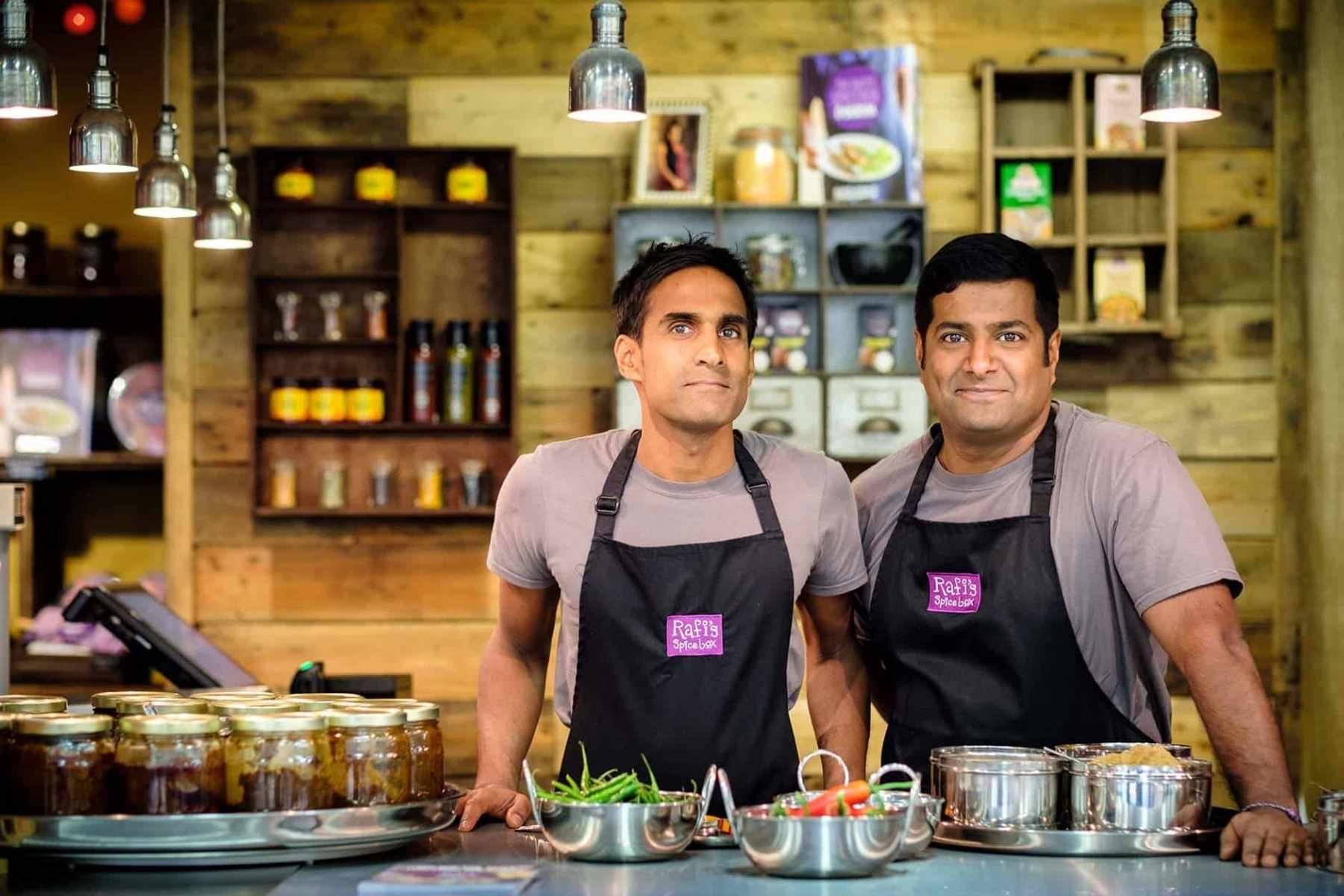 How are business owners adapting during the Coronavirus outbreak?
| 4 minute read
by The Alternative Board (UK)
The coronavirus outbreak has caused complete upheaval in the business world. Unsurprisingly, the top searches by business owners are 'bounce back loan,' 'grants', 'schemes' and 'furloughing.' So much has changed for small business owners over the past few months and we know a lot of them have had to adapt.
Whilst it would be easy to panic and make sudden, knee-jerk decisions, businesses who will emerge from this crisis stronger are those who look the uncertainty in the eyes and tackle it head on.
We have spoken to two business owners who sit on our advisory boards in Yorkshire. They have great stories of how they have pivoted their business and are still thriving even in this time of uncertainty. We hope other business owners learn something from their stories about the importance of: don't panic, plan it and pivot.
Rafi's Spicebox is a predominantly retail business with 8 physical stores and an online offering. Just before the official lockdown we had made the decision to close all our shops with our priority being to protect our staff. As a food business we had the option to remain open, however balancing the financial implications, obvious reduction in footfall and staff welfare we felt this was the correct decision. This was obviously incredibly difficult and whilst we maintained our online offer, we were not certain how we would manage this and also how both our online and shop customers would behave. From the first week it was apparent that our Mail Order operation would become very busy and we experienced an incredible reaction from our customers seeing a 700% increase in sales. Whilst this is fantastic it also provides a number of challenges, not least trying to fulfil this within a department with a depleted team and new working restrictions. We initiated a number of new safety measures including safe distancing, new working patterns and additional cleaning procedures and with some trial and error we believe we have now created an efficient and safe environment. With the constant diligence and commitment of the team we have managed to maintain a similar level of sales throughout this period and also reduce our initial service level of 8-10 days down to 4-5 days (compared to our normal 2-3 days).
Whilst this boost to sales is hugely welcome we still face incredible uncertainty within the future as the retail market will certainly take some time to recover. We have plans in place to re-open the shops as soon as we feel it safe to do so, but this will obviously create a number of new challenges, in particular our staff safety and also attempting to forecast resources with no guarantee that sales will return to a 'normal' level anytime soon.
During this period I have maintained constant contact with Ed and my TAB board with regular conference calls replacing our usual 'Board' meetings as well as additional 121's and catch up calls with the board. As it is such a difficult challenge to navigate, the opportunity to share ideas and solutions has proved really useful. Whilst all the businesses on my board are very different to mine it is clear that we all face identical challenges and it is really useful to see how each of us are approaching them and sharing what 'best practice' looks like in such unusual circumstances. I have been a TAB Member now for over 4 years and always valued their contribution to our success, now more than ever it feels their support will be crucial towards our future survival.
We have recently spoken to a TAB York member, Heather Copley, about her experience.
She explained that this is a "very unsettling time but also quite exciting" because she knows her business will "come out the other side, stronger and better but different."
This attitude has certainly paid off. Here's the story of Farmer Copley's Farm Shop:
From a thriving Farm Shop, Café, function and events business, Farmer Copley's lights went out on lock down. The Moo Café was closed, a number of people were furloughed and no more events could take place in their purpose built barn hall. Their Farm Shop however, was to become the lifeline of the business and their community. Heather, referred to a Queen Bee, together with her husband Robert Copley have been TAB members since 2016. They took the initiative to pivot their business entirely towards the Farm Shop. Some of the Moo Café team were transferred to support this expanding operation, people really stepped up and assisted the Copley's to create a 'Drive Thru' Farm Shop to support the well managed floor space which observed social distancing.
Orders can be taken online through an order form which provide a time slot to collect on site, there are limited home deliveries for the vulnerable together with others being able to drive up, order on site and collect without leaving their car. Customers can also shop safely and responsibility in the shop if they choose to. Heather's daily video update on Facebook has transformed lives in the area and provided farm produce as well as some home essentials in keeping with their ethos. The business is trading incredibly well, even at levels when all areas are fully operational and Heather firmly believes they have uncovered a model which could add another income stream to their growing family business driven by people's behaviour and attitude towards preparing to eat and cook each week.
How is your business adapting right now? We'd love to hear your story!
Or are you looking for a shoulder to lean on during this time? Join a group of business owners like you who can help you rise above uncertainty. Find your local coach and begin your TAB journey.