I've stopped doubting myself as a leader
Yellow Circle, a digital agency in Stoke-on-Trent, was registered in 2006, but it wasn't until 2007 that the company actually started to trade. Initially, Yellow Circle only offered website design and development packages, but the company has expanded to bring other digital and marketing disciplines in-house. What started as a web design company is now a full-blown branding and digital agency.
During the first ten years of the business, Ian very much operated in the background. His previous business partner was the face of the business, but after having a business coach and attending networking groups, he was encouraged to push himself outside of his comfort zone.
"It was a confidence thing really. I didn't like striking up conversations with people I didn't know. I got better at pitching myself and my business and volunteered for roles within the networking group, BNI."
Ian used to do the programming within the business, but he has tried to reduce his role there and works with Peter, his TAB facilitator, on the business' development and growth.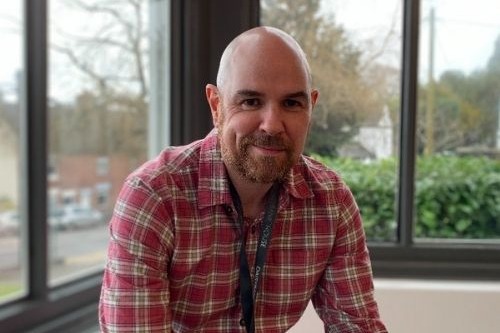 Ian Hazeldine

Yellow Circle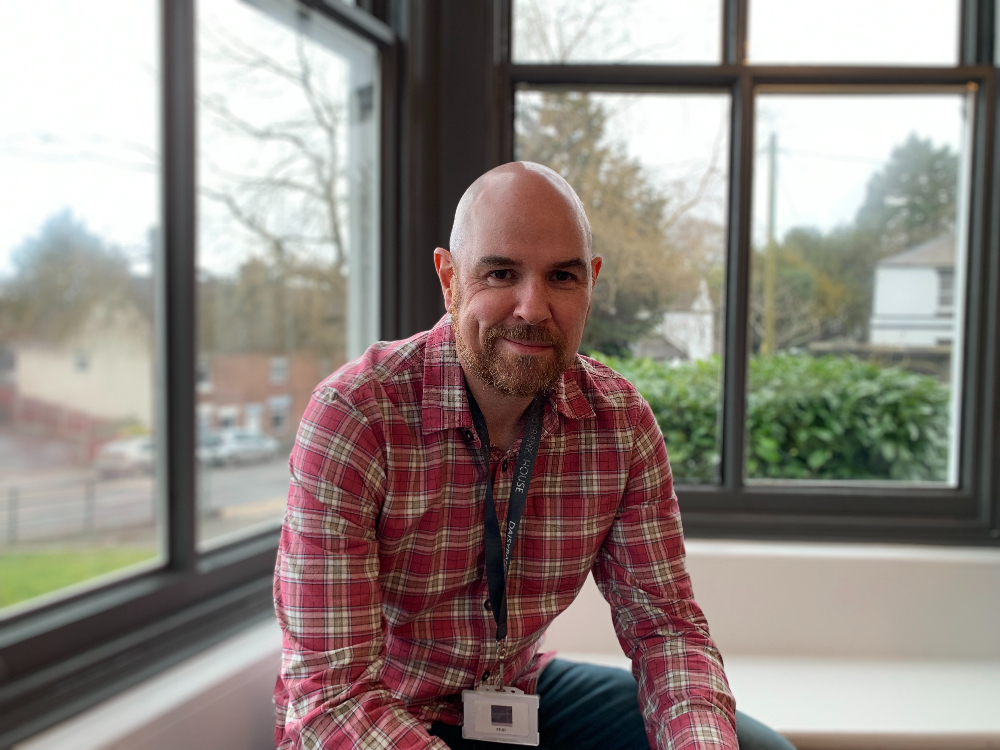 The main thing TAB does is I know if I have a problem, no one is going to judge me, and chances are, they've encountered something similar.
The results from joining TAB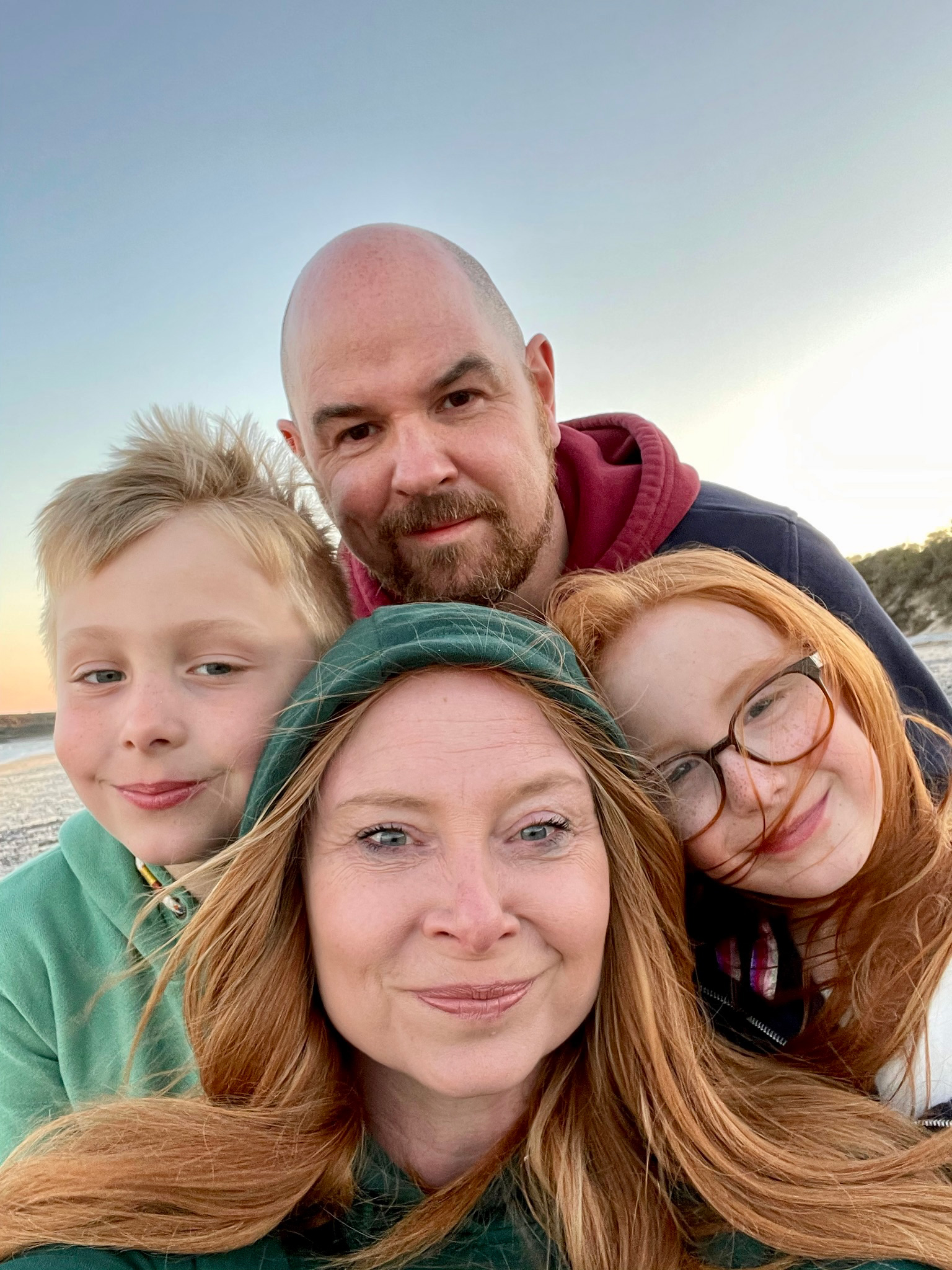 Ian and his family on the beach.
The business went through a major change in 2021 when Ian became the sole director at Yellow Circle. Ian says he had a lot to learn as he had to pick up different roles as sole owner not least of which was getting a grip on the finances. This led to Ian exploring TAB and he has been a member for over a year. He commented that the advice from TAB has been valuable for his business, but Ian has also enjoyed giving advice to others.
"The main thing TAB does is I know if I have a problem, no one is going to judge me, and chances are, they've encountered something similar. It's like being in a little bubble where you're ok to speak, and you learn so much about the other businesses and how you can relate to one another."
Before COVID, Ian's business had seven full-time staff and that went down to three with people leaving the business. They have gone in a different direction, and he has now hired a new full-time developer which was a decision supported by Ian's TAB Board.
"We needed to decide if we should hire a programmer or a salesperson. My TAB board helped me make that decision and better yet, one of the other board members recruited him for me. In the past, we had made mistakes on recruitment, and I couldn't find anyone suitable so having that support was good."
Without the help of the TAB board, Ian expressed that he might have given up with recruitment and just taken on the development role himself.
Ian has taken a range of different issues to his board, including the management buy-out. He had never dealt with the business' finances so getting his head around the figures was a big talking point on the board. Through advice from his members, he has changed accountant who has been invaluable and has set up systems Ian can use effectively. In 2021, getting to grips with the finance side of the business was Ian's TAB champagne moment. He achieved it ahead of his target!
After engaging more with his TAB board and at networking groups, Ian has stopped doubting himself as a leader. He is responsible for his young workforce and has tried to get them all more involved in what the business does.
"The change seems to have gone down well. I want to try and broaden their skillsets, so I have offered them training courses. There's also my son-in-law who is potentially the future of the business, and the TAB board has helped me massively in finding the balance between our business and personal relationship."
Ian also made comment about his TAB Facilitator, Peter.
I find Peter extremely helpful. He is incredibly invested in each of his members, checking in and making sure things are ok. He holds me accountable to get going on things I would lose otherwise.
Without TAB and Peter, Ian said he isn't sure where he would be. When the management buy-out reared its head, he was terrified. The weight of being solely being responsible for other people's livelihoods and the success of the business was huge.
This is what he said about how he feel now: "The TAB board has steered me through a scary period in mine and the business' life. I don't feel as lost any more."
One of Ian's goals was nothing to do with his business and is on track to achieve it. He wants to take his children to Disneyworld in Florida. Jovially, Ian claimed this made him feel 'skint' but on a serious note, Ian reiterated an encouragement from his TAB board that if you want to reap the rewards of being a business owner, you should, otherwise you may as well be an employee.
One of the other major things Ian struggled with was time management. At the start of the pandemic when Ian was mostly at home, his wife commented that he was working all hours. Whilst Ian will do some work out-of-hours, it is now a choice rather than a necessity. This was discussed at a TAB board.
In addition, Ian has done DiSC profiles in his business before, and he regularly uses TAB's Business Builder's Blueprint. He and his facilitator, Peter went through Ian's strategic plan using the platform and as a result, he is setting more achievable targets.
When asked what he would say to business owners considering TAB, Ian said: "Some of the mine fields TAB has enabled me to negotiate, I don't know how I would have done it without the board. At other networking groups, you play your cards close to your chest but because there's that trust at TAB, it's different."
Ian has developed such a strong confidence in his TAB board that he feels like he belongs. He had felt on the periphery, but with so much encouragement and validation from his other members, he feels more confident in his own ability to give advice.
Ian would advise any business to give TAB a go.
Within Ian's first three months with TAB, he got extra accountability on the business' finances, he grew in confidence to deal with staff, and he received reassurance over what he had achieved with his business during the pandemic. Overall, he feels more like a business owner.
"The board is 4 hours, once a month and you need to be willing to share and contribute. Can you make time for things that are useful, and you enjoy doing? Do you watch more than two movies a month? If so, that's all the time you're giving to TAB."
Ian was asked if TAB has a place in his business going forward, he noted that because of his ambitious targets next year, TAB's support will be incremental.
Ian finished by saying this: "One thing that stands out is I took some ideas back to the business before Christmas and a staff member expressed their recognition that everyone in the company seemed to be going in the same direction. I realised I am doing ok here."
As he continues to develop as a leader, Ian is looking forward to his business' future with mobile app developments, apprenticeship grants and more.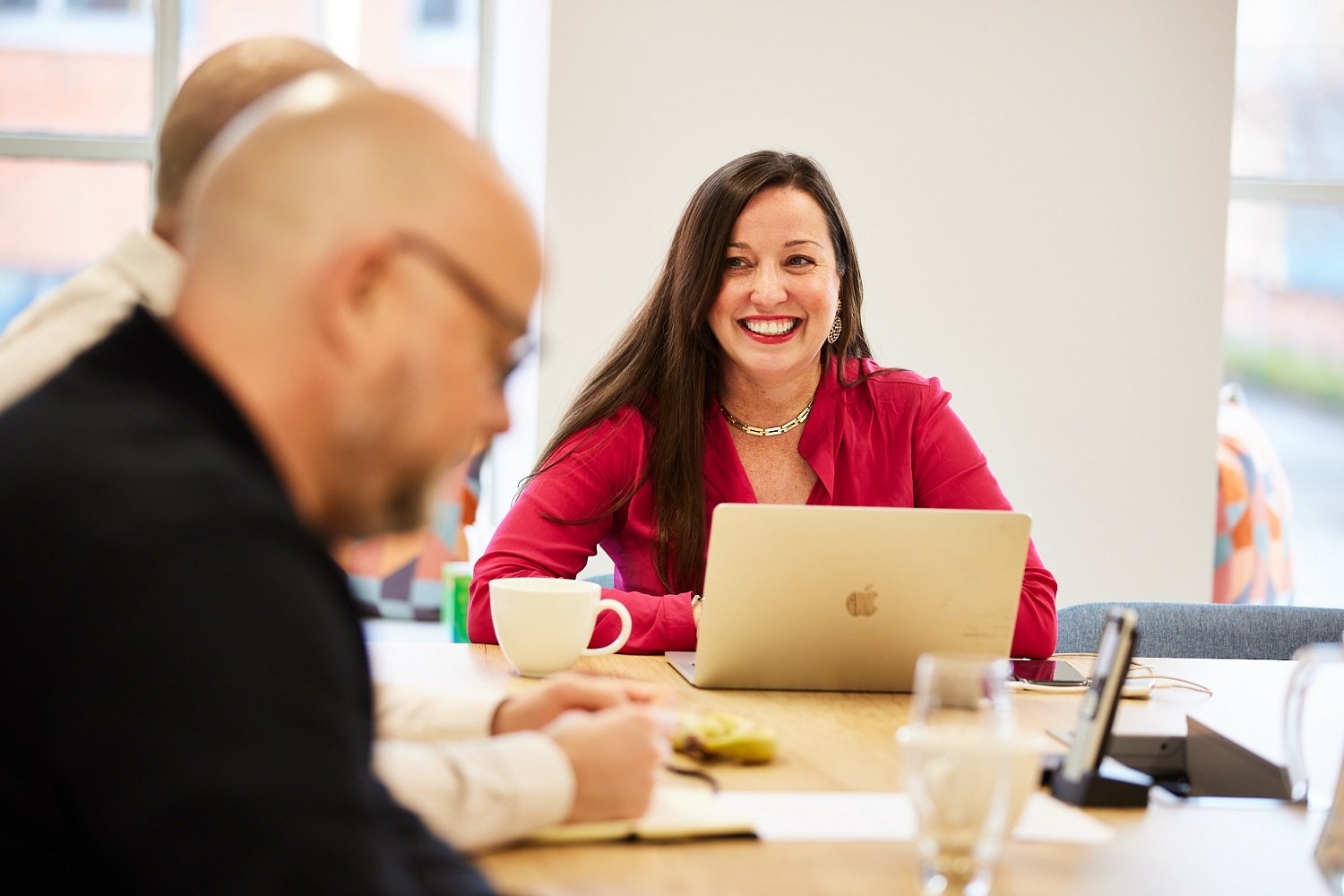 Ready to join your own TAB board?
Talk about the challenges and opportunities you face when running your business. Available virtually.
See how we've helped others just like you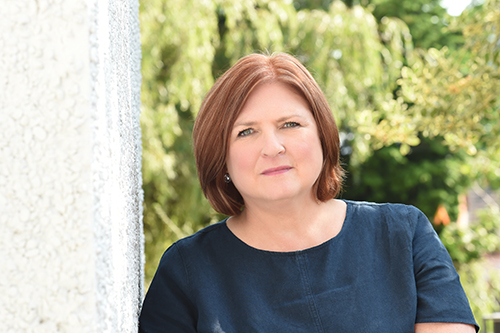 Finding the support infrastructure I was looking for

by Suzanne Lawson
Suzanne Lawson from Moorland Contract Group shares her business journey and how TAB was exactly the support she was looking for.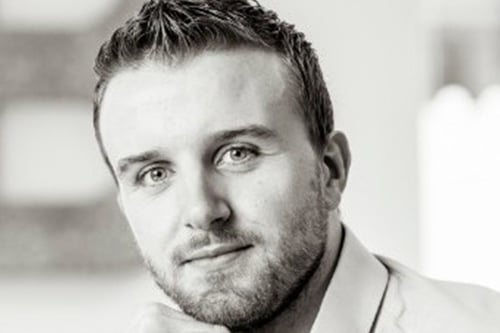 My debt of gratitude to TAB after 400% turnover boost

by Adam Bell
Adam Bell, director at marketing agency Moment, shares his story and his gratitude to TAB after helping him achieve a 400% turnover boost.