Business coaching services
Business coaching means you're not alone
One-to-one business coaching
Keep focused, accountable, and on track to achieve your business and personal goals.
Our members get a monthly one-to-one session with their TAB facilitator and business coach.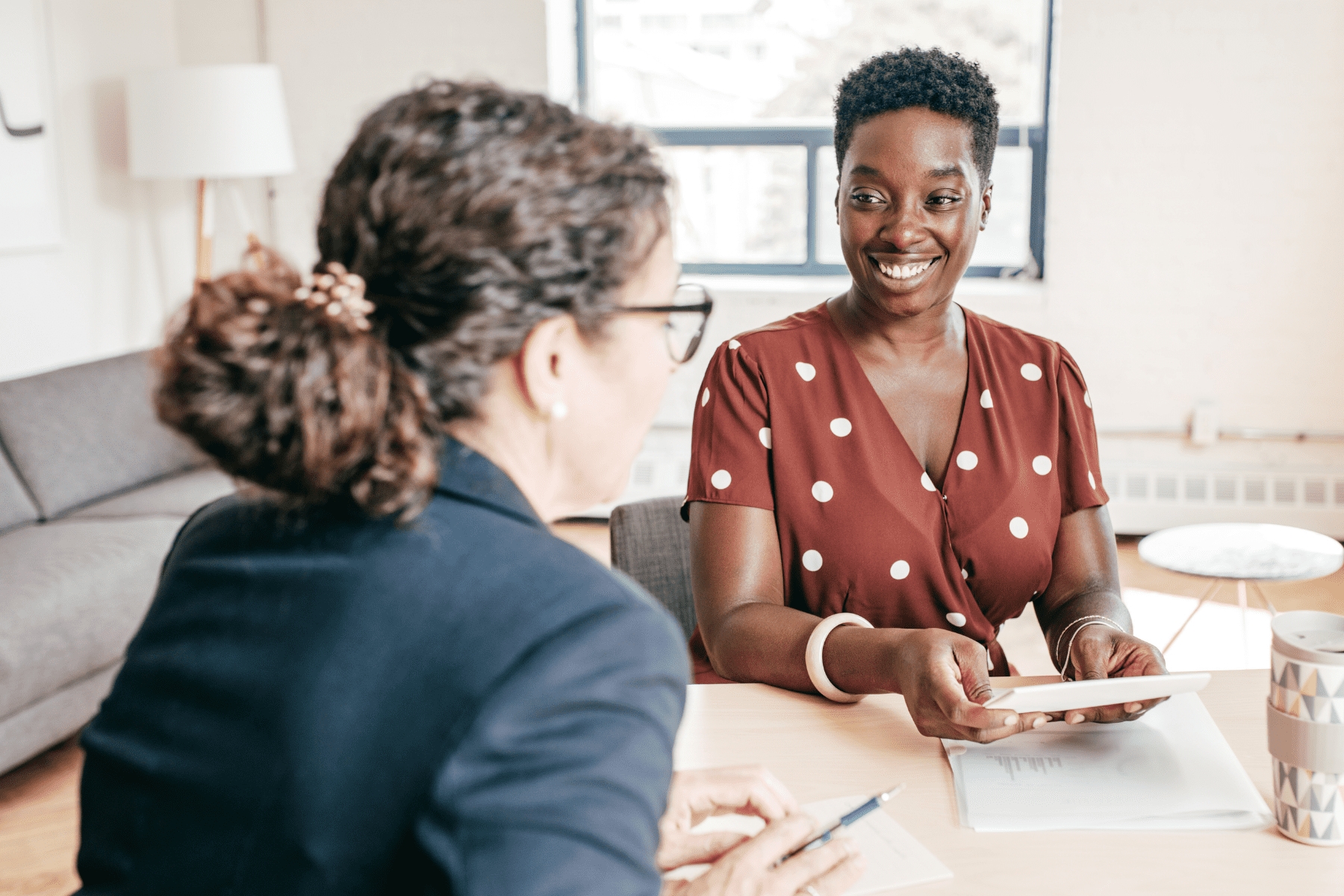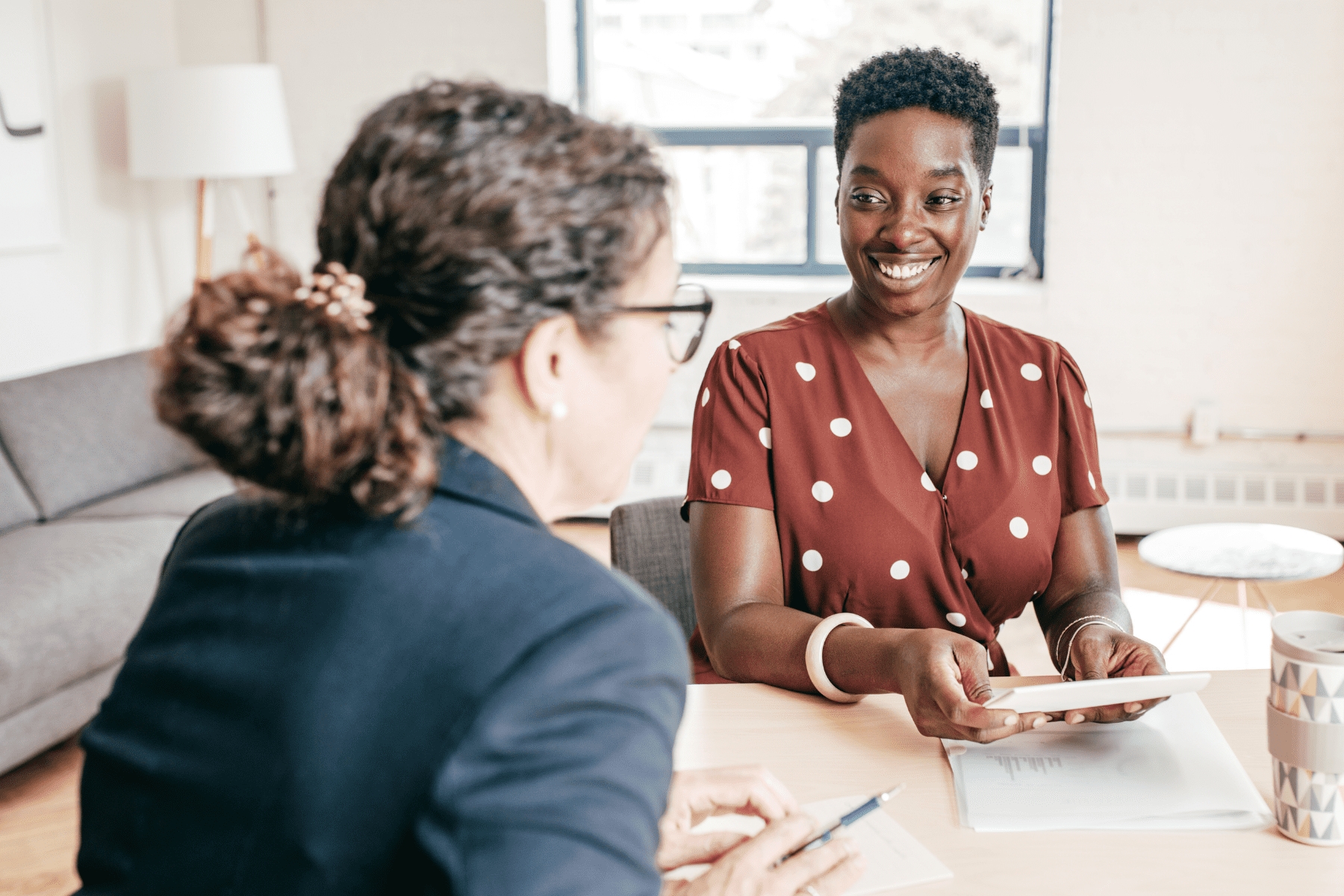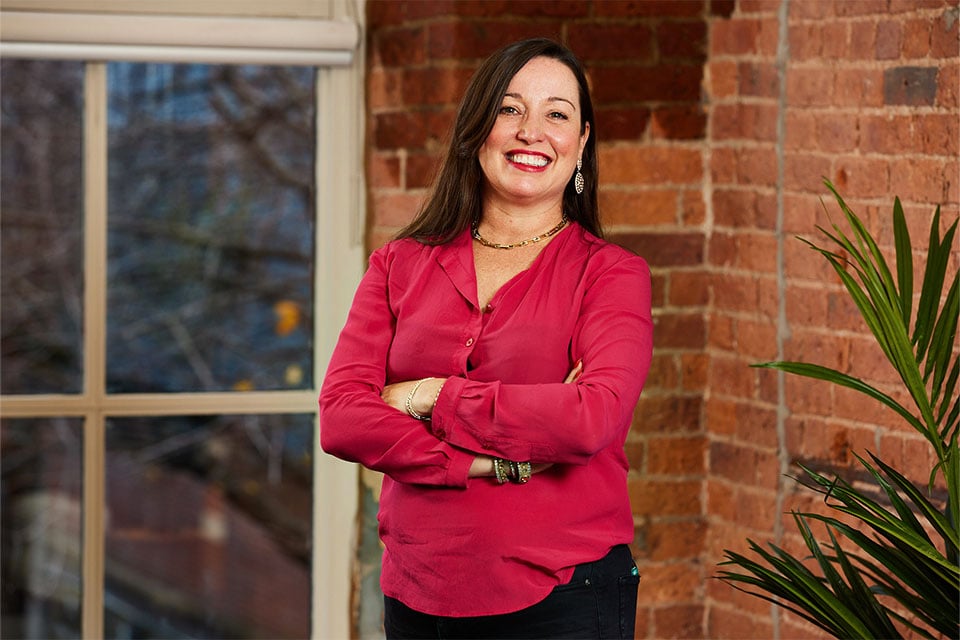 Discover the benefits of TAB's business coaching services
Start with you
Focus on what you want in life and how your business can help get you there.
Increase profitability
Be held accountable to meet your business targets.
Improve decisions
Take control of your decisions through peer support and proven planning tools
Make better time choices
Spend your time well by utilising the experience of others.
Become a better leader
Motivate your people with the guidance of peers and an expert coach.
Plan a successful exit
Get the best result for you with tailored, hands-on support.
TAB members' sales growth is

5.5 times

national SME average
98% of TAB members

said their coaching sessions added real value to their business
90.3% of members

said their ability to address personnel and organisational issues has improved since joining TAB
TAB members thrive with business coaching
I realise that when times are hard, I need to be at my best and my TAB Board have helped me get my 'mojo' back. They show empathy, understanding and importantly hold me accountable to things I say I'll do! TAB made a great difference to me when I needed to make some tough decisions for our office structure. I'm pleased that we have implemented changes and have a new streamlined and dynamic environment which I'd have struggled to achieve on my own.

My business has really benefited from the TAB experience. The group sessions are a great opportunity to share and solve business challenges with a bright group of people who really challenge you to think differently about the way you do things. Stuart is an excellent coach, in our one to one sessions he helps me to reflect on what I want to get out of my business and how I am going to make that happen. In the last year we have achieved around 40% growth and I am looking at a new business acquisition.
I've found a new energy and clarity since I've joined TAB: the mix of group and one-to-one meetings gives me a safe space to work on my business rather than in it, and that has been transformative. The necessity of preparing my issue for the board each month in itself helps me think more clearly. Other board members always bring perspectives and ideas I would never have considered and are generous in offering help and contacts and the one-to-one sessions are the perfect mix of support and challenge. I'd recommend it without hesitation.
Over the years, I have received lots of practical advice on ways to improve my business from my TAB colleagues. Especially during these difficult times for small businesses - knowing you're not alone and sharing concerns with others who understand has been invaluable and has helped me see the positives in an otherwise bleak time for business. Even though the businesses on my Board are very diverse, we all experience the same fundamental issues and bring different perspectives to tackling them. Board Members may suggest a way forward that I hadn't previously considered or they may simply validate my own thought process – either way I come away from my TAB meetings feeling re-energised and full of ideas for my business.
The Alternative Board has helped me to focus on the company's key goals and objectives. You really don't feel you are alone, there is a whole team of other business professionals to support you through any challenging issue you or your company is facing. It really is a great and positive motivating experience. Most importantly, the Board has made a fundamental difference to the performance and profitability of the business.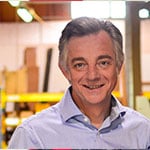 Running a business is a challenge, but today's new problem is something someone else has already dealt with, this week's craziness is next week's learning, and tomorrow's insight is sometimes the inspiration another needs. So it's about being part of a community who can share, support, and guide and celebrate. We are all individuals but together we are strong.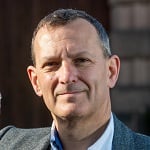 I have a debt of gratitude to TAB after a 400% turnover boost. I can't speak highly enough of The Alternative Board. It has made a huge difference to our agency. It's something I would encourage business owners to think about. We wouldn't have been able to achieve the growth we have without TAB.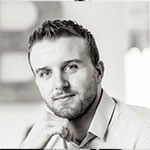 My working life before TAB was extremely challenging and often pretty lonely. It's often obvious what needs to be done within a business, but TAB gives you the confidence, support, and momentum to take action. The monthly meetings challenge you. I'd have no hesitation in recommending TAB. It has changed my working life – which in turn has made me a happier person.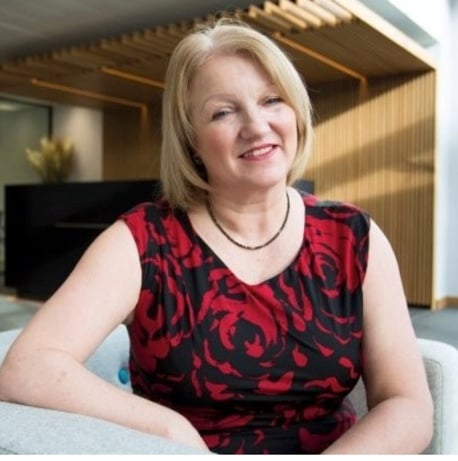 TAB is an excellent way to interact with other senior management from different walks of life and a variety of businesses. It offers the opportunity to draw on the experience and knowledge of others to guide your own business and to discover how they might tackle or interpret a situation you are facing.
The accountability I get from TAB is refreshing. As business owners, you can be as good or lazy as you want to be and no one will challenge you. With TAB, I know they will challenge me, which gives me much more focus to get on with what I need to do. TAB has helped me change the structure of the business, enabling me to delegate more and focus on the important things to take the business forward. During Covid, we needed a new way of growing the business. With the board's help we put together a plan, which has significantly contributed to our turnover doubling in the last 2 years.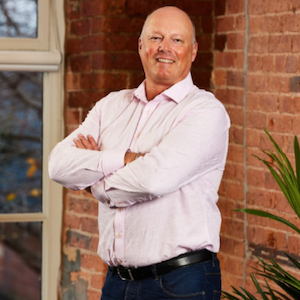 What is business coaching?
A business coach is an expert who supports business leaders to align their business decisions with their personal goals or vision. Rather than simply giving you the answers, our business coaching services equip you with the necessary tools and knowledge to make better decisions and increase business growth.
At TAB, our UK business coaches offer coaching, mentoring, consulting and of course, our peer advisory boards. Not only that, but they provide you access our exclusive strategic planning platform – The Business Builder's Blueprint.
Why should business owners consider coaching?
Here are eight reasons why business owners should consider coaching:
Planning and strategy
Business coaches are often more beneficial in areas of strategic planning. A key difference between a business coach and consultant is that a consultant will often focus on one specific area such as succession planning, whereas a coach will guide owners to strategically plan their business in its entirety.
2. Developing your skills as a business owner
Most business owners can identify specific skills they could improve upon. Could you be a better communicator? A better negotiator? A business coach can help you work in specific areas, developing skills that will help you succeed not only in this current business but in whatever venture you take on in the future.
3. Accountability
It is often easy as a business owner not to be held accountable to anyone. This means that you never face the consequences of failing to complete actions. In contrast, a business coach will hold you accountable to ensure that you and your business are always moving forward.
4. New ideas and approaches
Because a business coach doesn't work in your company, they will be distanced from most of your opportunities and challenges. This means they can provide an outside perspective with new ideas, strategies and approaches.
5. Learning from others' experience
Often, business coaches are previous business owners or have worked for big corporates and in business for a long time. Over the years, they will have experienced many common and unique business issues. This means that when you approach them with an issue, they'll more than likely have an experience they can draw on to guide you through it. This isn't just the case with business coaches. There is lots that business owners can learn from each other too.
6. Your personal development


Business coaches also often take on a business mentoring role. This is where they focus on you, the business owner, on a person. In coaching sessions, they can be available to listen to any emotional needs or concerns you have. Or they can enable you to ensure your business is working for your personal life. In fact, there are a few ways that business coaching and mentoring is good for your personal development.
7. Support – You're not alone
Another great benefit of business coaching is the support they it gives. A business coach can help you combat the loneliness of entrepreneurship. They can be your sounding board, your go-to listener and your trusted advisor.
8. Business growth
And ultimately, a benefit of a business coach is that they can help you achieve business growth. By providing business owners with all the benefits mentioned above, business coaches can sometimes be the ticket to streamlining processes and increasing profitability.
What business coaching is not
A business coach is not the following:
Getting a business coach does not mean that all your business challenges will be solved through those coaching sessions. The coach is there to guide you through and empower you with the right tools and knowledge to help you find those solutions. Inevitably, challenges will also come your way, but a coach is there to hold your hand through them.
A business coach is not there to get involved in your personal life and aspirations but will consider how your personal goals might line up to your business ambitions.
Counsellors are specifically trained in dealing with specific personal problems such as mental health or family relationships. A business coach is not trained to deal with these issues and therefore should not be expected to address them.
A consultant focuses on a particular area of expertise and projects in those areas such as a marketing consultant or finance consultant. They seek to fix specific problems within a business, a business coach however, provides more generalised advice and insights. At TAB, we do sometimes provide consultancy services as each of our coaches have their own niche areas of expertise.
Why TAB business coaching?
Here are three reasons why you should consider TAB's business coaching and why 98.9% of our members said it adds real value to their business:
Our UK business coaches have experience
60% of business owners look for experience in a mentor above anything else. All our facilitators are seasoned business professionals with at least ten years' experience as a business owner or in senior leadership. They come from a range of different backgrounds and sectors, but they all have one thing in common – the desire to help local business owners lead better lives and run stronger businesses.
Coaching tailored to you and your business
Many business coaches have specific processes they take their clients through. Whilst we have a structure at TAB, the coaching sessions are tailored to your needs and what you need at any given time. So, although there is a difference between business coaching and consultancy, your TAB coach can sometimes fall into both these roles if required.
Works alongside our advisory boards
Our business coaching is so powerful because of its combination with our business advisory boards. These bring together business owners and leaders from non-competing sectors in a group setting – like a board of directors. As part of a monthly TAB Board meeting, each member helps one another identify opportunities and solve the challenges they each face in their businesses. This means, in a way, you get several business coaches in a TAB membership.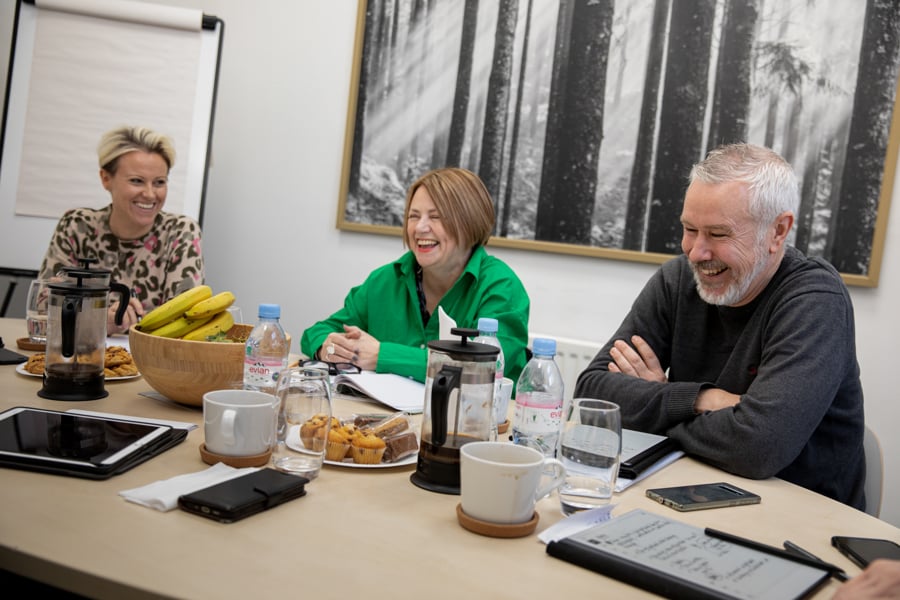 We have business coaches across the UK
Get started by meeting your nearest TAB business coach.
While each business is on a unique journey, there are some common problems that many people face on the road to business success. A coach will utilise their own years of experience in business to help target these issues and get businesses past them. A coaching program can help you identify the areas where you need to make changes to expand your business and to stay ahead of the competition.
Often the qualities that people value in a business coach include insight, life coaching skills, character and areas of expertise, experience and trust. It is important that you find the right business coach for you. It might be However, when you chat with potential coaches you could ask them questions like:
– What are the biggest challenges you've helped clients solve?
– What do you do best? What don't you do so well?
– Where have you failed and how did you handle it?
The right coach can also depend on their experience. All of our coaches have years of direct business experience behind them. They can provide small business coaching services or coach directors of large corporations.
Your monthly coaching session, which can be held online, with your TAB business coach focuses on commitments you made at the last board meeting.
Plus, you review a 90-day goal that you set and commit to with your coach, and build the strategic foundations of your business using TAB's Business Builder's Toolkit.
The sessions are designed to provide ongoing support, where you can ask for further guidance and resources to achieve your goals and objectives.
Of course, your coach with adapt to your pressing needs, issues, or challenges that you want to discuss.
We are also happen to hold our coaching sessions online - find out more about our online business coaching services.
There is a small difference between a coach and mentor. A coach acts as a sounding board and guide, helping coachees tap into their full potential, whereas a mentor offers or imparts their own knowledge and experience to help someone else grow and develop.
Our TAB coaches endeavour to do a bit of both because ultimately we want you, the business owner, to get what you want from life.
In our experience, we've found that the best business mentors are often those who have owned a business themselves. This is because regardless of size, industry or value, 70% of businesses face the same challenges.
Experienced business owners with any degree of success, have already overcome the bulk of the challenges entrepreneurs face everyday.
This is why the TAB system is so successful – alongside our business coaching, we facilitate peer advisory groups made up of other business owners and entrepreneurs, and all of our facilitators have owned their own business or held a senior business leadership role.