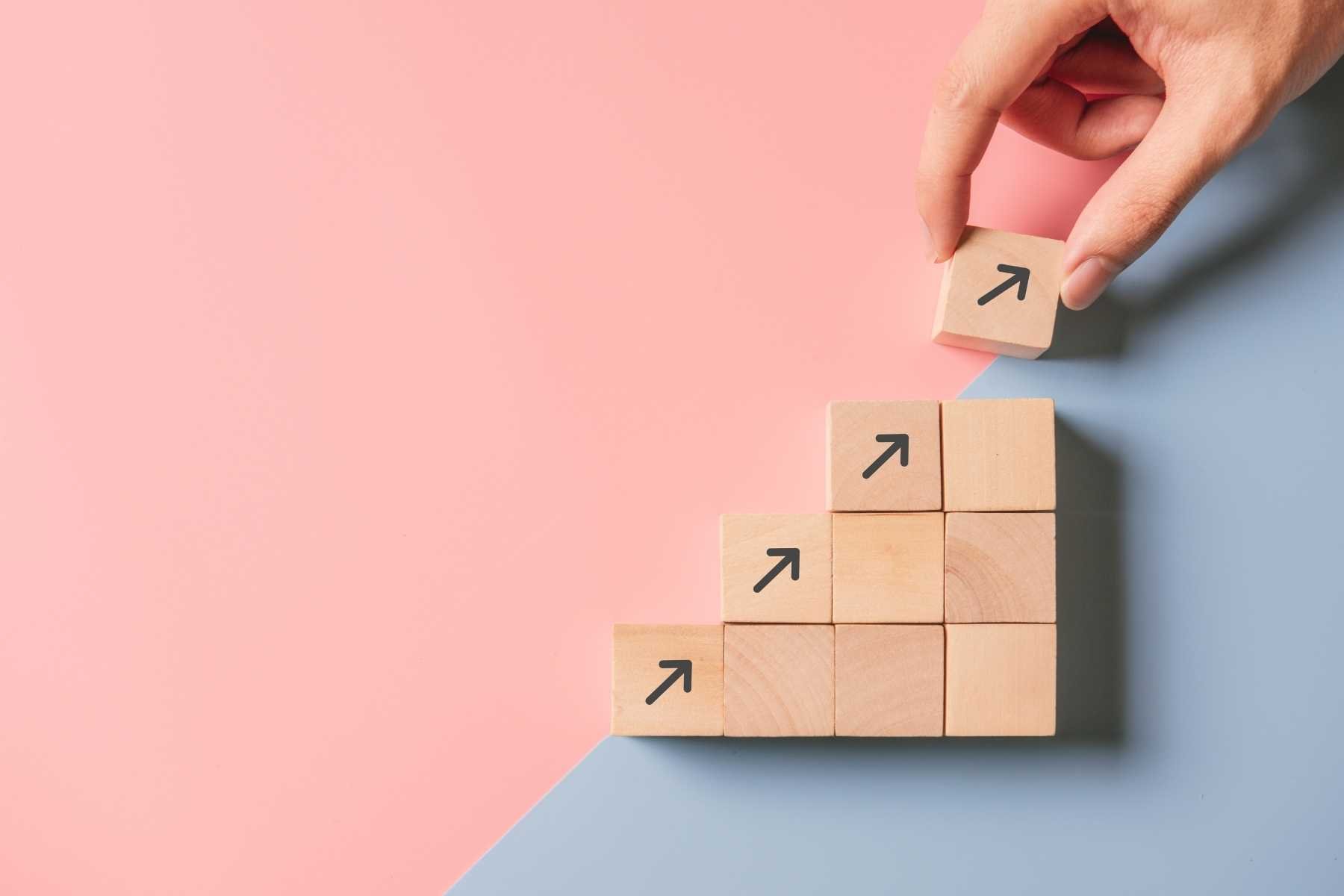 Business growth strategies for SMEs in 2023
Business operations
Money management
Leadership Skills
| 10 minute read
by The Alternative Board (UK)
Every business owner wants their business to grow in some way. Whether that's in their culture, their employee count, product lines, profitability, or value.
This year, with the effects of Brexit in full swing, the rising costs of living and business, and all the changing working patterns, it's more important than ever that entrepreneurs implement effective growth strategies as a key part of their business plan.
In this article, we are going to cover the following strategies to make it easier for you to envisage how to grow your business this year and next.
10 business growth strategies:
What is business growth?
Business growth is commonly defined as the increase in successful sales and a company's bottom line (their net income), often accompanied by a rise in employees, products, and resources.
However, at TAB, we believe business growth goes much further than just the numbers. It can also encompass customer and employee retention, staff happiness and even how close the business owner feels to their own vision of success.
A few years ago, one of our local coaches in Derby, Julian Smith, said he believed that business growth should be about doing the right things and developing indicators which reflect a business owner's desires.
This would mean that business growth is a personal experience for each business and each leader.
Additionally, there are different stages of business growth that are right for different companies at different times.
If you want to grow your business, your first step is understanding where you are in the journey and what growth is realistic, given external circumstances.
How can economic growth and decline affect businesses?
After the 2008 recession, almost 1 million SMEs folded in the UK up to the year 2014, and during the COVID-19 pandemic, the total UK business population decreased by 6.5%.
It's not a surprise that when the UK economy is doing well, businesses are profitable, and when a downturn occurs, SME businesses can suffer a halt in their business growth.
That's why it's important that business owners are always prepared to implement strategies for growth that may require them to pivot and adapt their service offerings. In 2022, this is still so relevant as another potential recession is looming.
The stages of business growth
The Harvard Business Review (HBR) gives a thorough overview of the stages of growth a small business goes through. They list them as follows:
1. Existence ("the owner is the business, performs all the important tasks.")
2. Survival ("The organisation is still simple. The company may have a limited number of employees.")
3. Success ("The decision facing owners at this stage is whether to exploit the company's accomplishments and expand or keep the company stable and profitable, providing a base for alternative owner activities.")
4. Take-off ("In this stage, the key problems are how to rapidly grow and how to finance that growth.)
5. Resource maturity

("

The company has now arrived. It has the advantages of size, financial resources, and managerial talent. If it can preserve its entrepreneurial spirit, it will be a formidable force in the market. If not, it may enter a sixth stage of sorts: ossification.")
HBR claims that delegation and cash are the most important questions around the "take-off" stage.
Which stage of business growth are you currently sitting in? We encourage you to read HBR: The Five Stages of Small Business Growth for more details.
For now, though, let's get into it – here are 10 strategies that can act as a business growth template to ensure your business continues on its path to success.
Types of business growth
As well as different stages of growing your business, there are different types of business growth.
1. Organic business growth
Growing organically means a business uses its resources to facilitate its growth rather than relying on external means. This could be through marketing more, keeping track of your budgets, or even diversifying your offering.
This is said to be the most successful growth strategy for new businesses because using internal resources means no debt is incurred for your growth. However, as businesses expand, organic growth techniques may not be sustainable enough to tap into new and expanding markets.
2. Strategic business growth
According to Synerion, strategic business growth focuses on the business's long-term growth. This means that businesses looking to grow strategically will have an effective strategic plan and use organic growth results to fund their long-term plans.
This might be expanding into new locations and markets or upgrading your product lines to the changing market's needs.

3. A partnership or acquisition
Another way to grow is by merging with or acquiring another business. This would be a way to experience rapid growth in a short amount of time. Synerion notes that a partnership would "help a business enter a new market, manufacture more products, and gain the customer loyalty cultivated by another brand."
Have a read about the benefits of a partnership charter.
4. Internal business growth
An internal growth strategy looks at the internal processes of a business and seeks to reform them to improve profitability and performance. This could be improving your accounting system or distribution process or even focusing on your employees' morale and well-being in the workplace.
In this way, a business should see increased revenue without incurring great expenses.
5. The business leader's growth
Another type of business growth is through the business leader themselves. By senior people developing their own skills and becoming better leaders, all the above types of growth should be more effective.
By becoming a better business leader, you can inspire people, listen and delegate more effectively. All of this can lead to a better-functioning business and a more fulfilled workforce.
10 ways to grow a business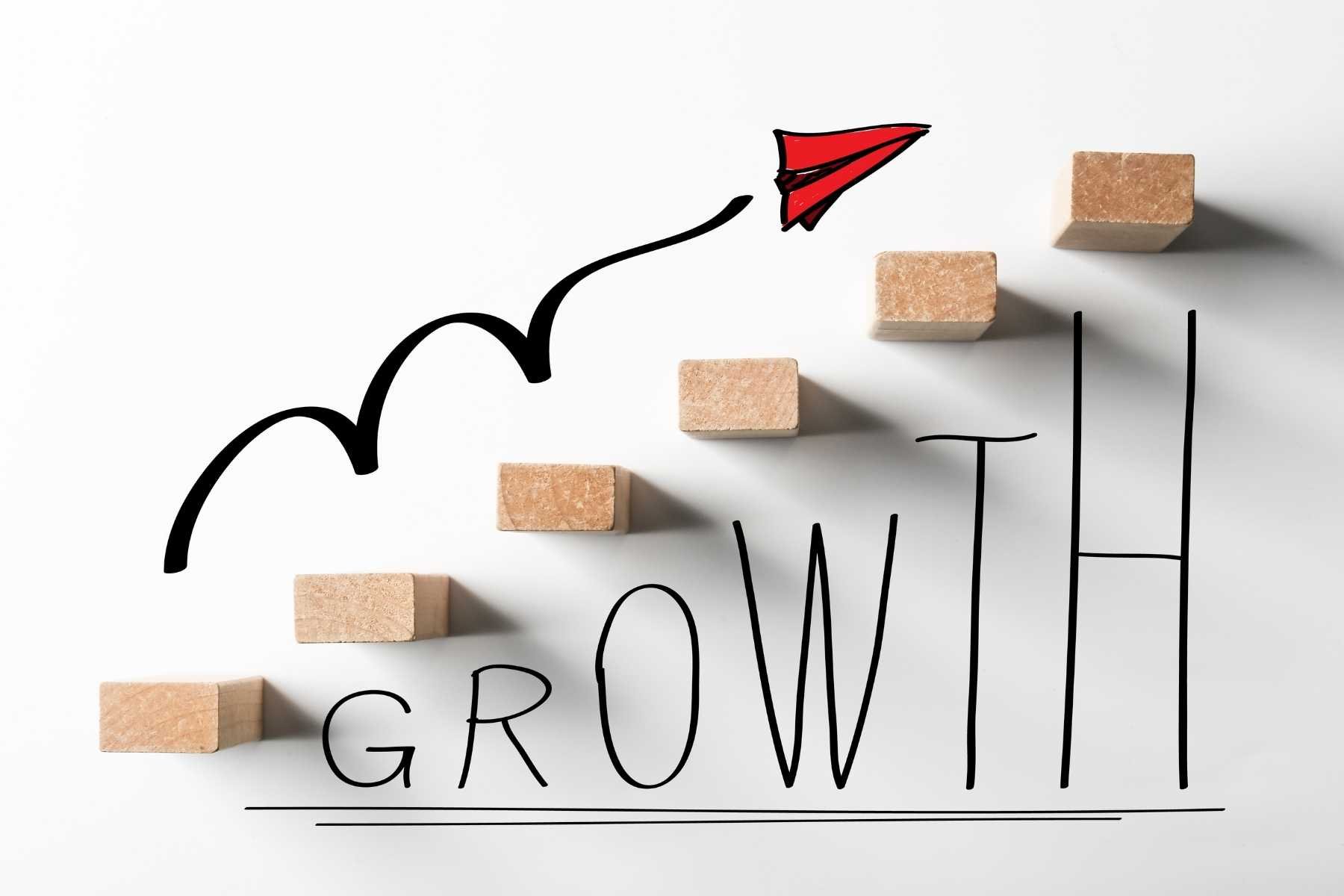 1. Tackle the rising costs of business
This one is specific to 2022. There is a lot to consider for the rising costs of business we are currently experiencing. It's important for your business's bottom line and subsequent growth that you follow some of these approaches:
Stay nimble - Do what your business needs to stay dynamic and competitive.

Price it right - Beware of getting so focused on pricing that you forget your long-term goals. Product development and innovation must still happen to drive your business forward.
Pivot (again!) - If something isn't working, take the time to explore new directions. This doesn't mean your entire business model has to change. It could just be a single element that needs adjusting to the current economic climate.
2.

Upgrade your product line

Consider whether your products have grown tired if you're a product-based company. Are they meeting demand and trends?

One of the key contributors to your business growth is to ensure your products are hitting the mark with your target consumer.

If you're unsure how to try doing some market research to understand a gap in the market and new consumer behaviours.

Once you've also done some market segmentation, you can better understand your customer's needs and how to tailor the messaging about your new offering towards them.

To successfully upgrade your product line to inspire growth, you must be prepared to make changes and listen to customer feedback.

One of our TAB facilitators, Ted Robinson, tells an excellent story about a product launch and how business owners must stay nimble to grow through new product developments.
3. Expand into different locations
Like the previous strategy, consider expanding your services or product distributions further afield. Using the Internet and e-commerce is a strong example of this market penetration strategy.
During the COVID pandemic, several businesses had to pivot their offering to the online space, which was excellent for growth. It meant more consumers from different places became interested in their products or services.
So, for example, if you're a successful car maintenance company, could you open another garage in a neighbouring town or city? It might seem obvious, but this is a fantastic strategy for increased sales and attracting new customers that could be overlooked.
4. Create new partnerships
Another business growth strategy to consider is the forging of new business partnerships.
Remember when Deliveroo came onto the scene?
A key strategy for its growth as a food delivery company is its many partnerships with well-known and well-loved restaurant chains and local food businesses. Of course, partnerships are a fundamental part of their business model, but this is just one example.
Is there another successful and growing business in your niche, who aren't direct competitors, that you could partner with to reach a wider audience in your target markets?
Forbes gives some great tips on partnering alongside a business for the first time for business growth.
5. Diversify your business offering
Like upgrading your product lines, this strategy is about making your business offering more diverse.
So, say you are an online distributor of brownies. Why not also offer a monthly subscription box rather than just one-off purchases?
Subscription-based business models have thrived over the last decade with the likes of streaming services and recipe boxes.
Another, and very significant example, of this business growth strategy, is Amazon.
It started out as an online bookstore and has now diversified its products to become the world's biggest provider of every range of products. They extended and mixed up their offerings to hit every type of audience. How could your business diversify?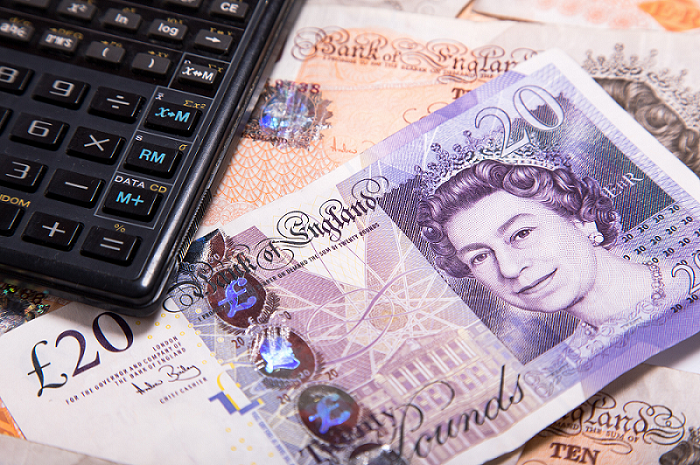 6. Keep track of budgets
Strong budgeting will be fundamental to your business growth. By keeping track of everything, you will make sure you're not being wasteful.
Quite often, poor financial decisions occur when you've had periods of strong growth and have more 'money to burn', but splashing out recklessly can lead to serious consequences.
That's why we recommend having a financial advisor for your business or employing a finance director if you're at that stage. Speaking of cash, discover the best ways to improve your cash flow.
7. Keep up your marketing strategy
Never stop selling and marketing your business; there is always room for improvement. Like many other things in business, a written marketing plan will help you immensely.
Look at our marketing tips and advice for small business owners on creating an effective marketing plan, and remember to consider the importance of brand values.
Additionally, having internal sales expertise is critically important to the growth and success of your business, so consider your sales and business development acumen.
Are you the most qualified person to develop sales growth, or should you really be recruiting someone or bringing in a business development partner?
To help, why not listen to a webinar from TAB US on Sales Management?
8. Focus on your employees
Arguably, this is one of the most fundamental strategies to adopt to ensure strong and consistent business growth.
Your people are your greatest asset; if you look after them, they'll look after your business through high performance and strong returns.
Ensure they understand their value, especially through a growth period. It's important you make it clear you're passionate about their health and well-being in the workplace.
Plus, keep communication channels clear. Be available for them to express any concerns and ask them regularly how you can help reduce stress levels during a push on business growth.
And don't forget, reward them for all the hard work they put in!
A strong company culture will also be key in facilitating your business growth through your employees.
9. Know your competitors
Another key business growth strategy is keeping an eye on your competitors.
What are they doing?
How are they diversifying their offering and upgrading their product lines?
Does your value proposition still compete against theirs in a growing and changing market?
What are you doing that differentiates your company from them?
Knowing, respecting, and leveraging your competition will go a long way to help your business grow.
10. Encourage referrals
There are more specific customer acquisition strategies for business growth to consider, but perhaps the most cost-effective and underused is encouraging word-of-mouth referrals and reviews.
It's no secret that customer reviews affect our purchase decisions. So, better use your happy customers across social media and your websites.
Additionally, consider a loyalty or referral programme which rewards loyal customers if they refer your business to others.
A good example is when HelloFresh offers customers a discount on their next meal box if they refer a friend. This highly effective and well-used business growth strategy is relatively low-cost if done correctly.
Here are some more tips on how to ask customers for referrals.
….
Where can you find business growth support?
There are several ways to find business support across the UK, but our members have found peer advisory boards to be incredibly effective regarding business growth.
An advisory board will give you access to the advice of fellow business owners who have faced similar growth challenges; the group serves as a community and are experienced, objective listeners who can help with your problem-solving.
If you've got new ideas for the growth of your business, it can be extremely valuable to run them past other business owners, CEOs, managing directors and the like.
Our advisory boards are one aspect of our business support and advisory services that have empowered business owners worldwide to make quicker, better decisions and grow their businesses confidently.
Here are some thoughts from business owners who have worked with us:
"Being a member of a TAB Board has really helped me to focus on moving my business forward. We now have clear goals and the learning from the support materials and board challenge has been invaluable. Martin is a fantastic mentor who listens and truly understands my business. The advice and motivation he has provided has been truly inspirational. TAB is great value for money and I would recommend it to any business."

- Melissa Thompson, Safer Food Scores Limited
"My business has really benefited from the TAB experience. The group sessions are a great opportunity to share and solve business challenges with a bright group of people who really challenge you to think differently about the way you do things. In the last year we have achieved around 40% growth and I am looking at a new business acquisition."

- Alastair Shanks, Right at Home
"Running a business can get overwhelming. TAB has been invaluable: what started as a support group has now developed into treasured friends whose experiences, ideas and contributions have helped overcome many challenges and stimulated both business and personal growth. The coaching has brought my business goals into focus to paint both short and long-term targets to work towards."

- Asif Hussain, Novus Tax
Learn more about what we do and how to begin your TAB journey.